Today I woke up at 11am, which was absolutely glorious. I ate a lazy breakfast, went grocery shopping and did some meal planning, and then a housemate invited me out to lunch to eat in a "tasca", or a small restaurant. According to him, there is a difference between a restaurant–which offers a large menu of many items and is more expensive–and a tasca, which has a smaller, more modular menu of more traditional, homemade foods that are cooked on the spot, by maybe one chef or a family. At this tasca, I ate sardines–five of them. They were grilled and seasoned with salt and olive oil, and they were delicious. I didn't take a photo because it would have been kind of awkward for my housemate in this tiny restaurant, but they were very shiny and difficult to eat–the bones were very small. My favorite part was probably the charred salted scales, though everything about them was simple but good. I was served seven entire sardines, but my housemate (who had swordfish) helped me out and ate two of them, because they were very greasy and very filling.
We split the bill, and my housemate explained that this was called "doing Dutch" in Portuguese, which I found very interesting.
Also, this lunch took place at the hearty hour of around 3pm. After that, he and I had an espresso (I love afternoon espressos! They perk ya up without needing to drink much)  and walked back home, where we talked more about his biomedical research and my time at university over a cup of herbal tea.
Then I went for a walk through the Gulbenkian garden toward the Parque Eduard VII. It was a beautiful, though slightly chilly, day, and I think I'll have to invest in some longer pants to wear on these breezy days–maybe jeggings or something similar, because I didn't pack any, expecting 90 degree weather.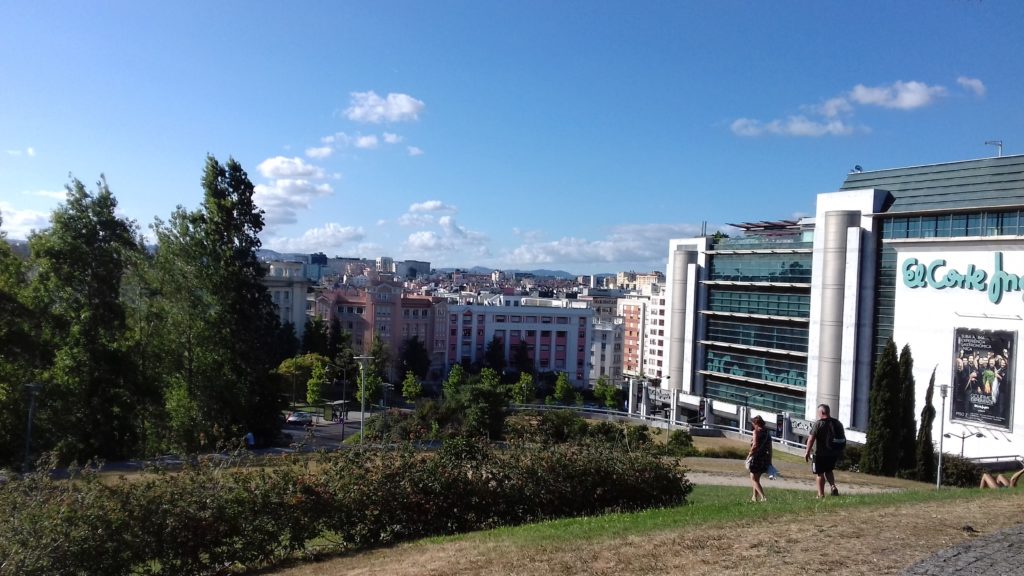 This was the view from the top of the hill towards the mall Corte Ingles, which I've heard is pretty pricey.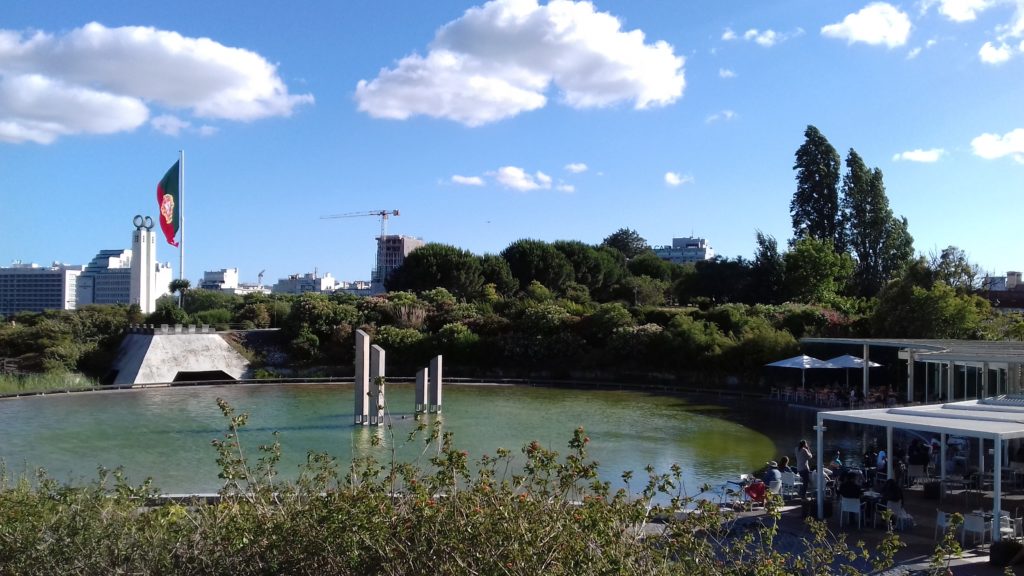 This was the cafe near a pond that I met the other intern, Laura, and some other colleagues for drinks.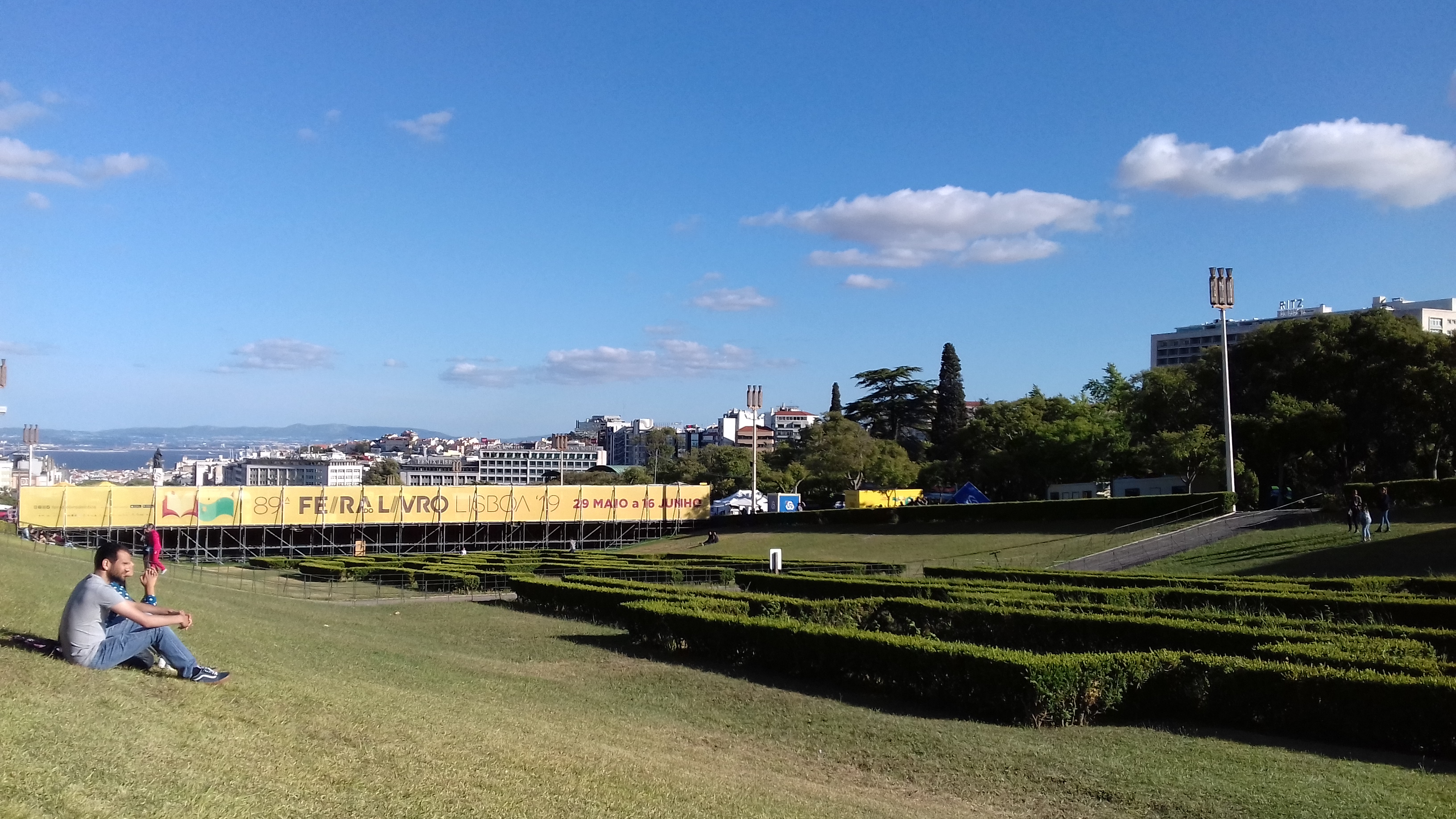 After drinks, Laura and I walked to the Parque Eduard and had a view of the book festival again, as well as over the rest of the city. It was really nice to just sit in the sun and talk, while watching all the dogs that were there play together.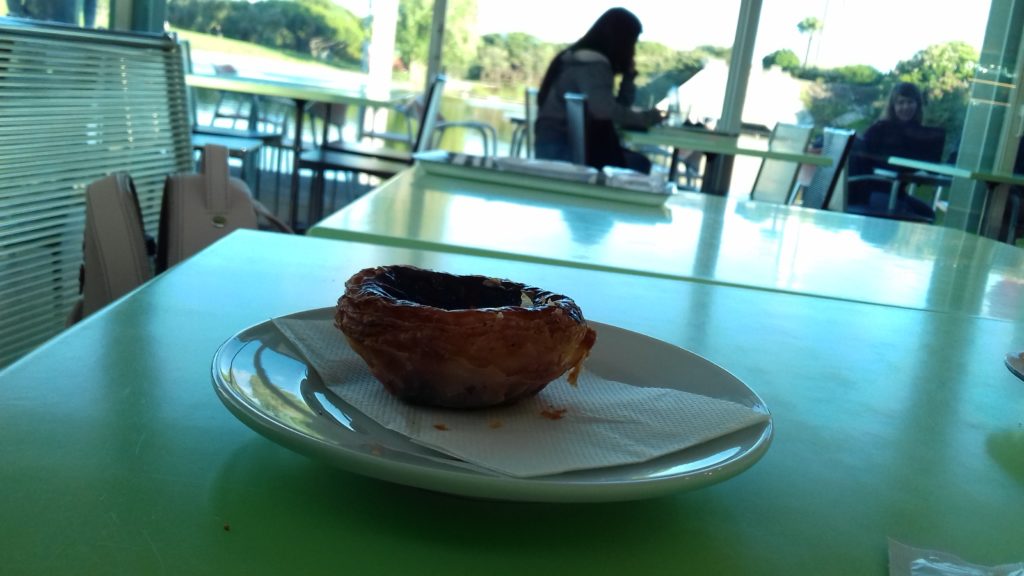 Finally, before dinner (of pfannkuchen because I was still so full from lunch) I had another Pasteis de Nata. This one, though it was not warm, was also very good. Overall, I had a very relaxing and delicious day, and I feel very rested after the craziness of last night.