Today started off at home: I did laundry, I prepped dough for a cake for tomorrow, and I even cleaned my room.
Then I packed my bag and went off to meet some of the other interns for lunch in Lisbon (at 100 Montaditos, the last time and perhaps also the best time–I will miss these folks) before our planned trip to Cascais and Cabo da Roca!
Cascais was really cool and extremely vacation-y: it felt like Lisbon, but hotter and more intensely for tourists, like some parts of Mexico can be.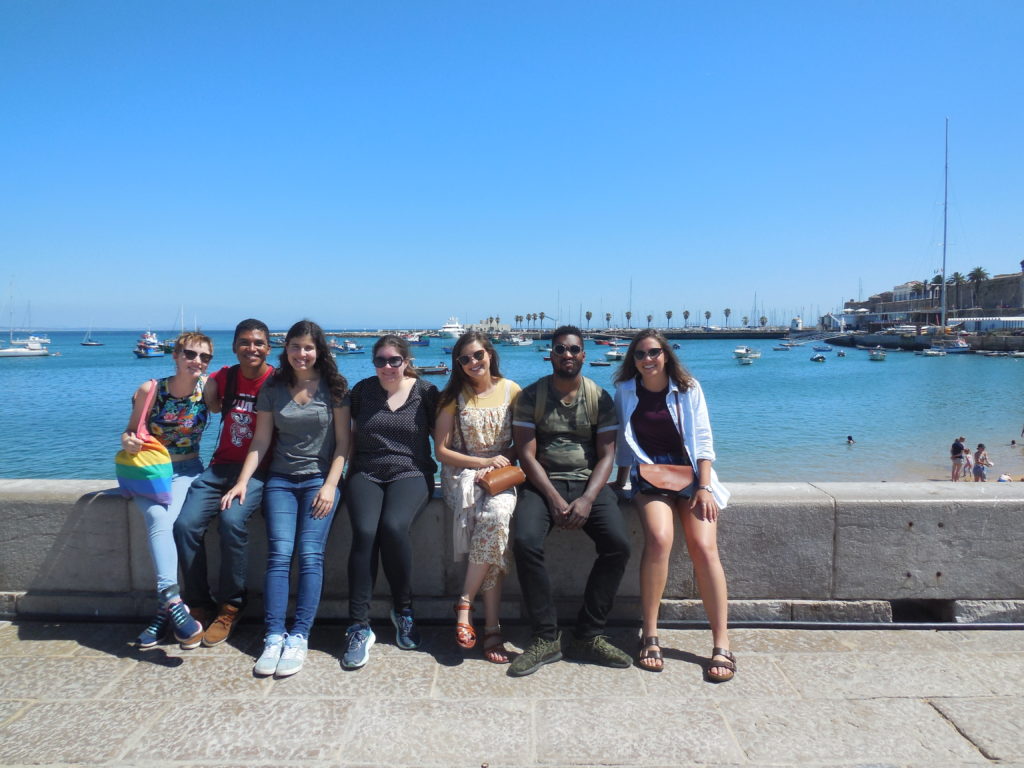 The whole crew + Genevieve, a former summer hire at the embassy (and daughter of someone working there)!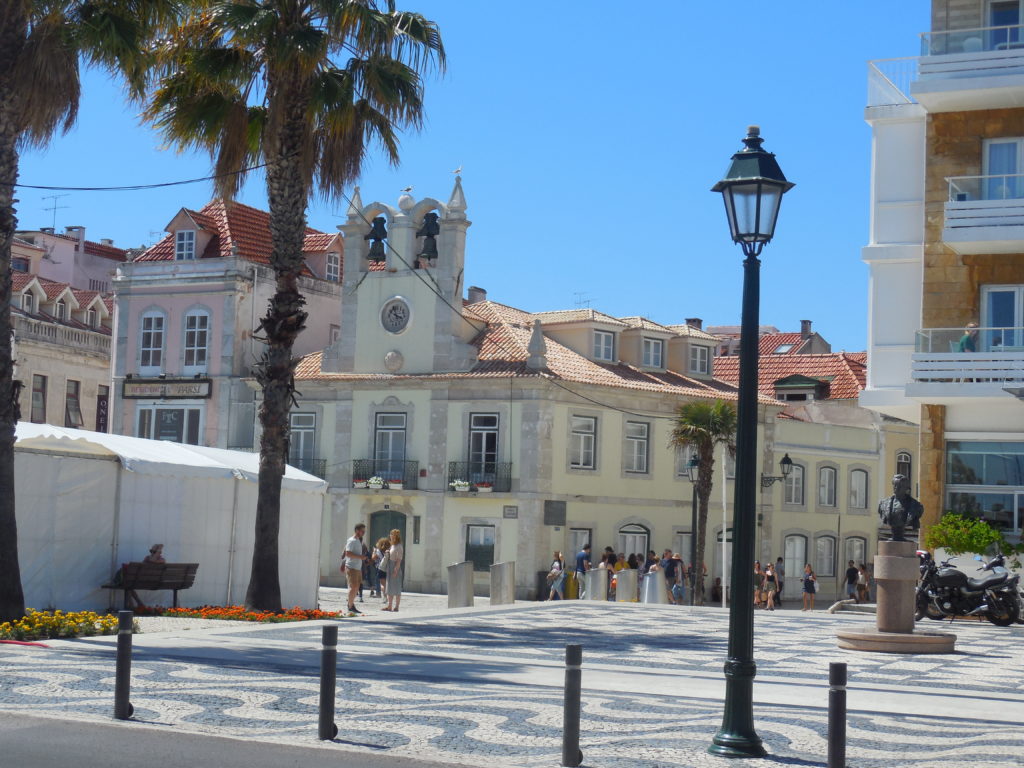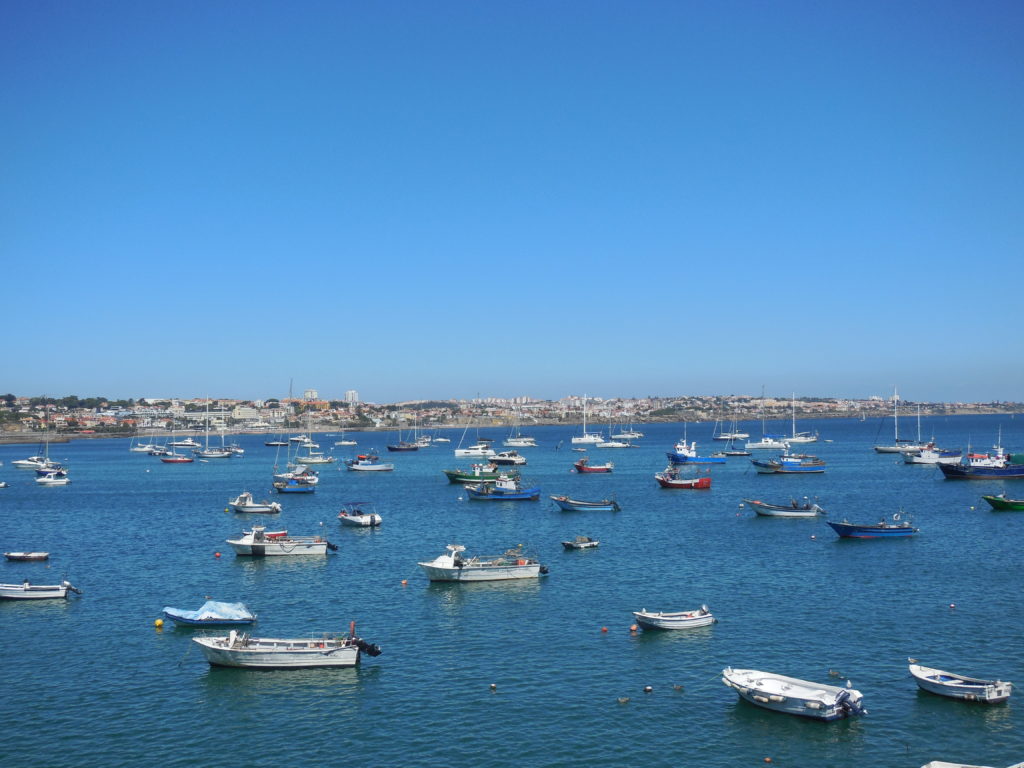 Many many fishing boats!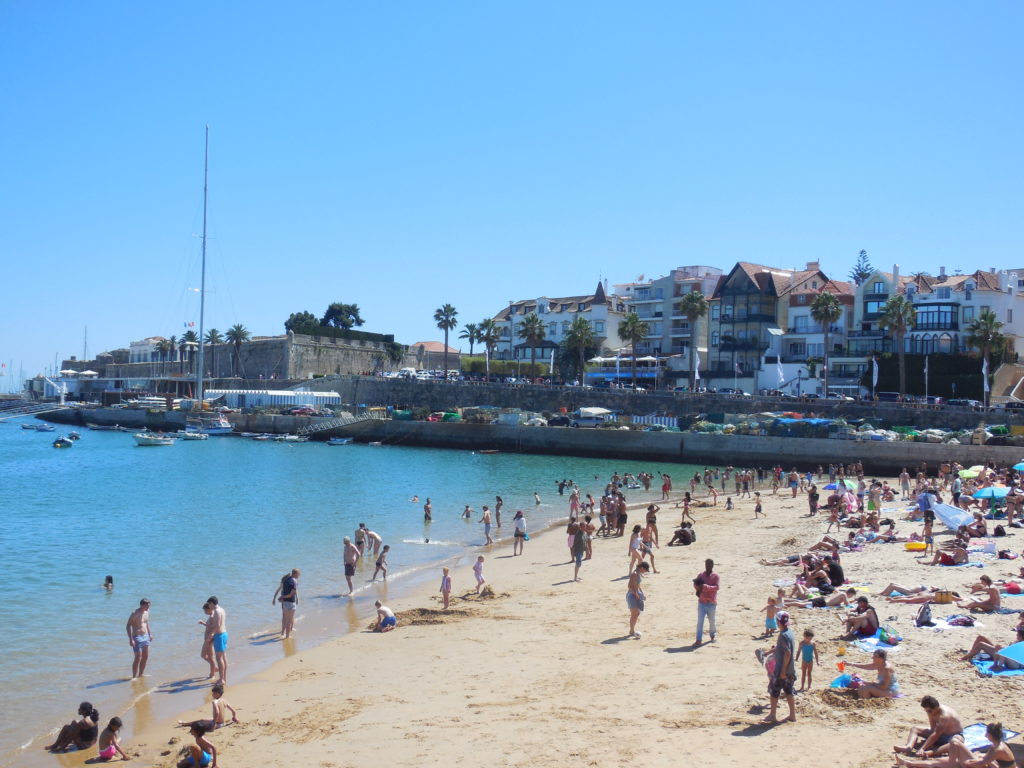 and a full beach!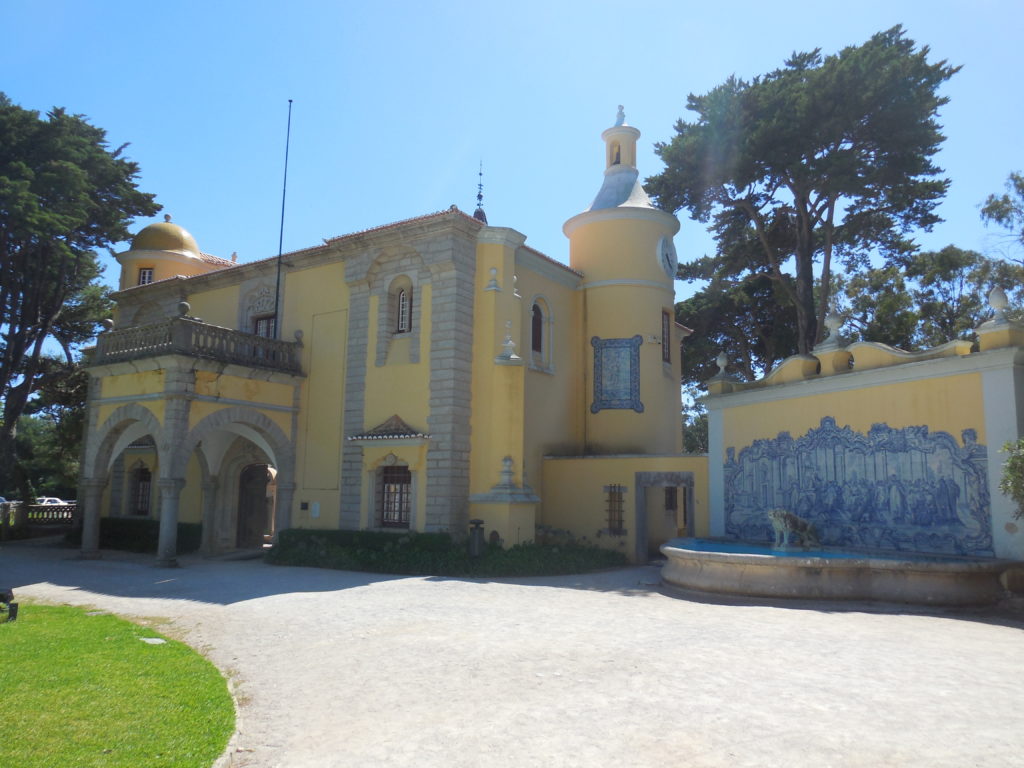 We stumbled upon this park –and the rooster below.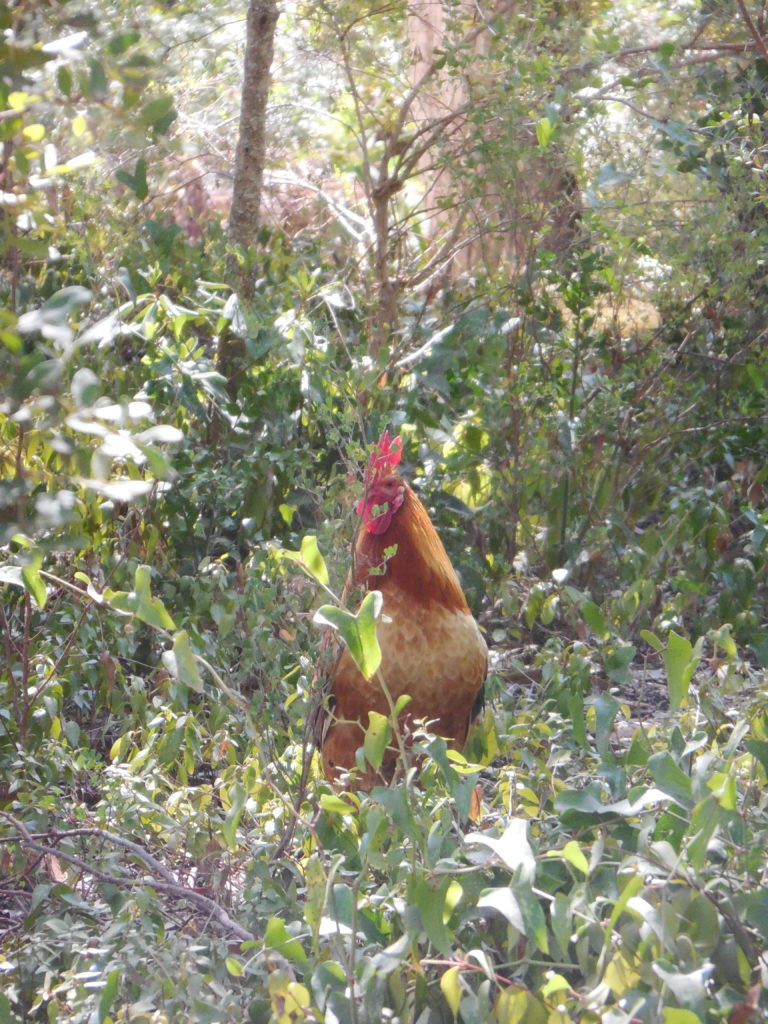 More Azulejos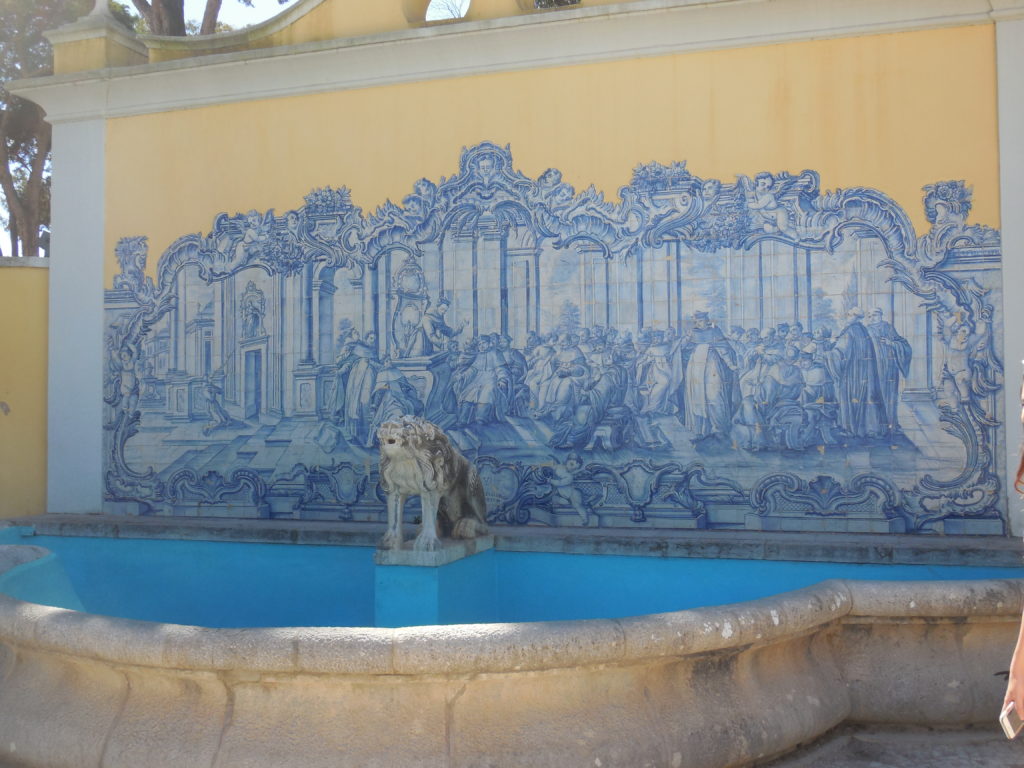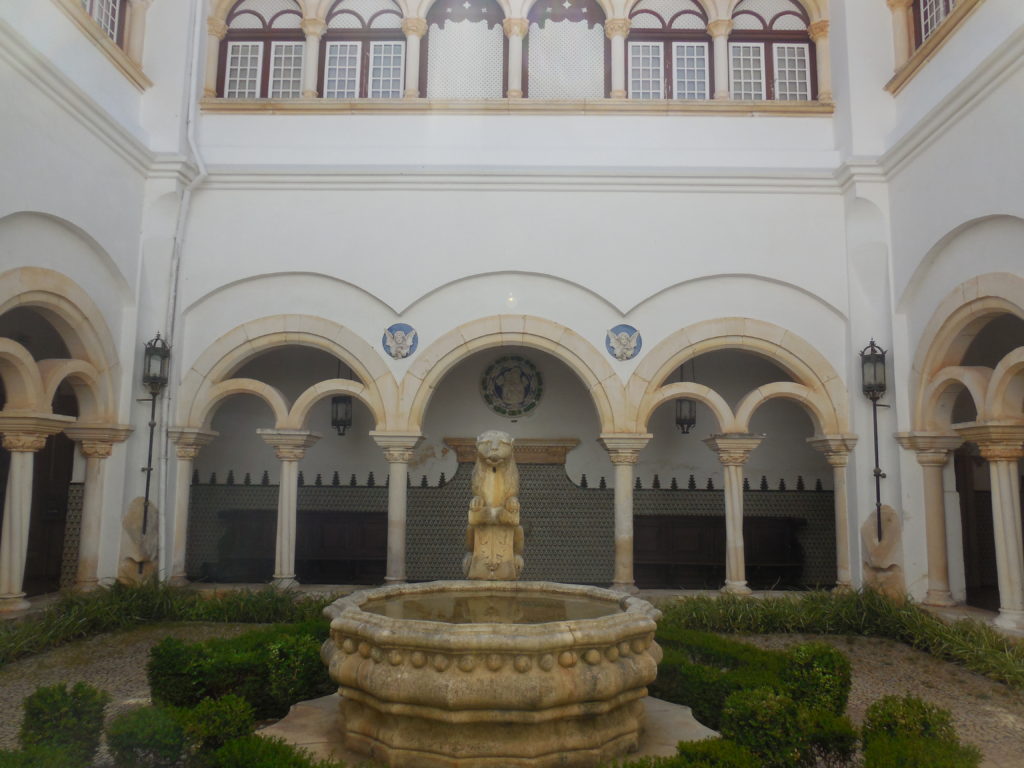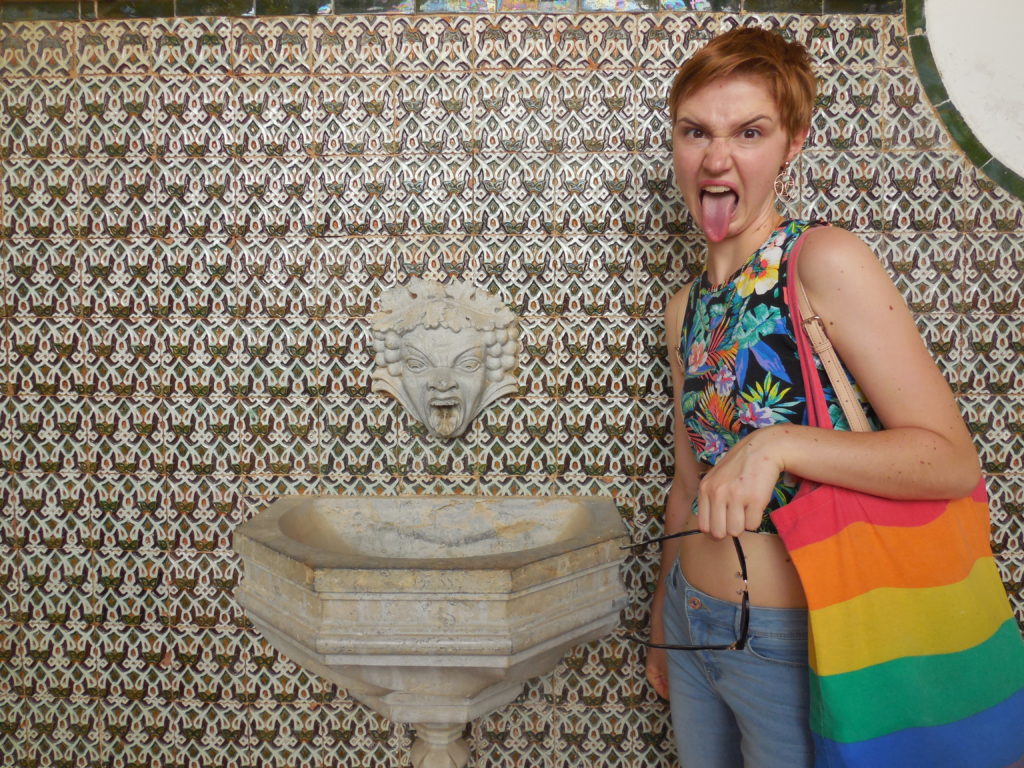 ….the greatest form of flattery…. 😉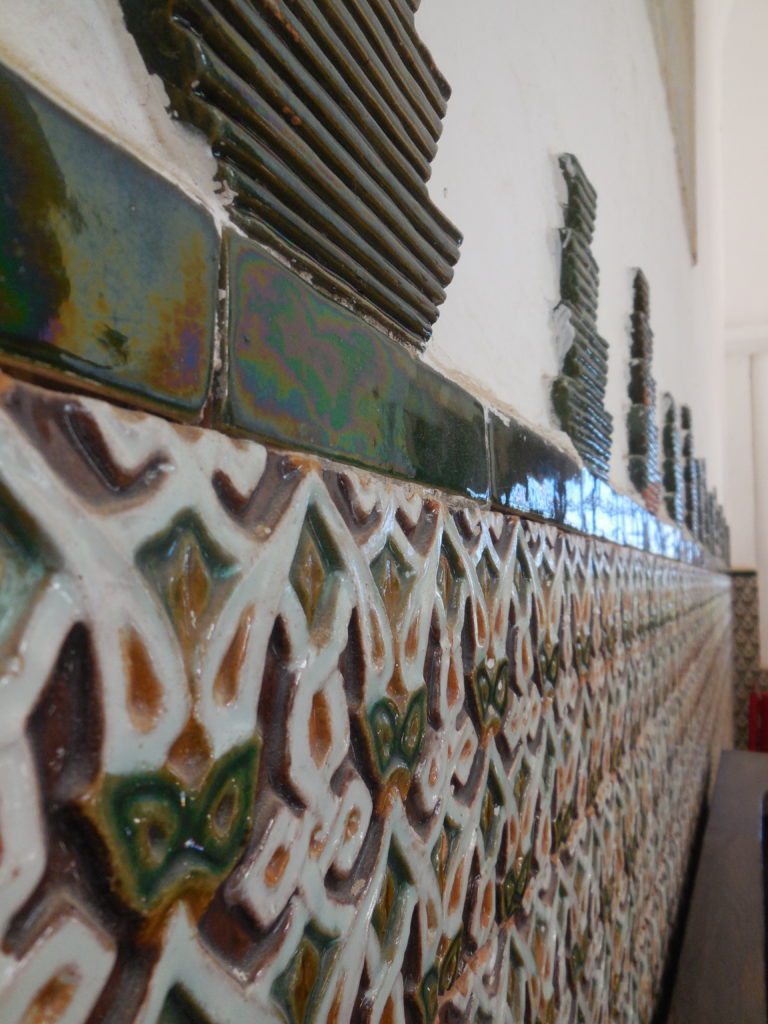 Then we made our way along the coast (on foot, sorry Brianna) to Boca do Inferno (or, as we also called it: "the devil's a**hole" for reasons unknown but maybe there was some miscommunication involved).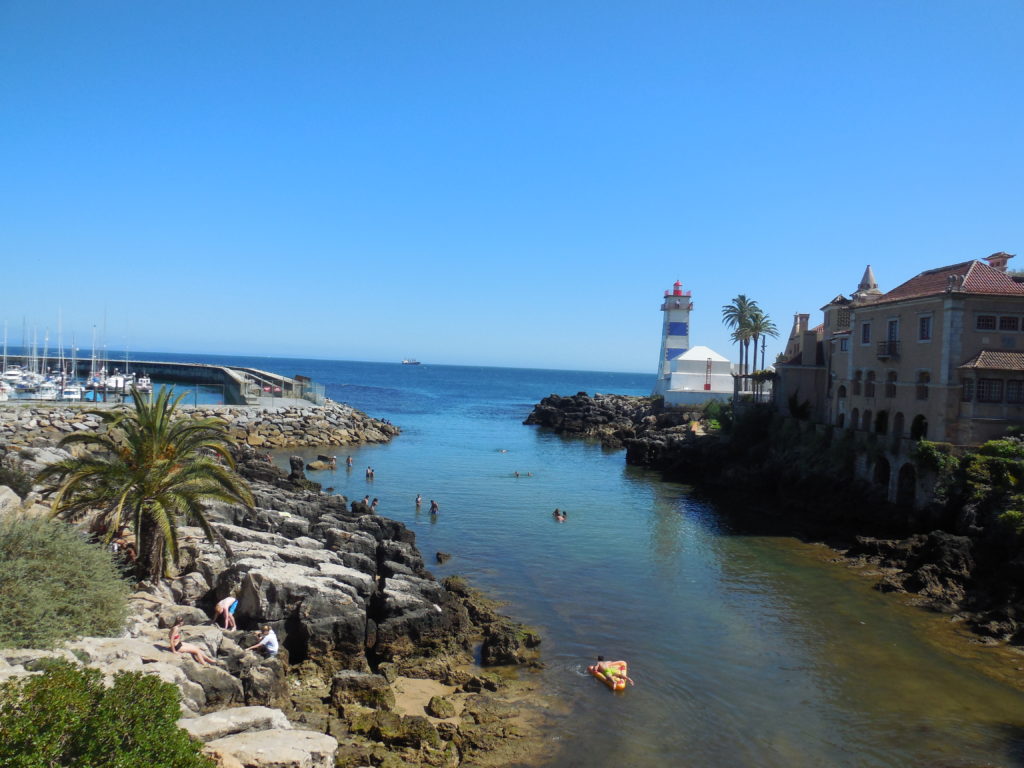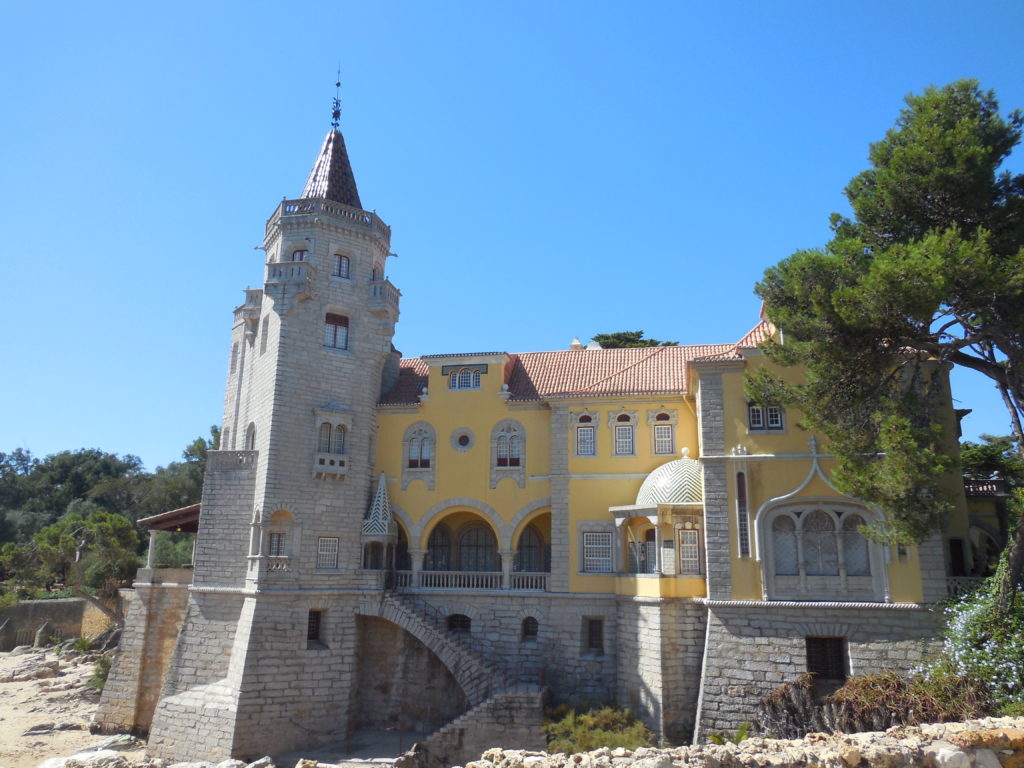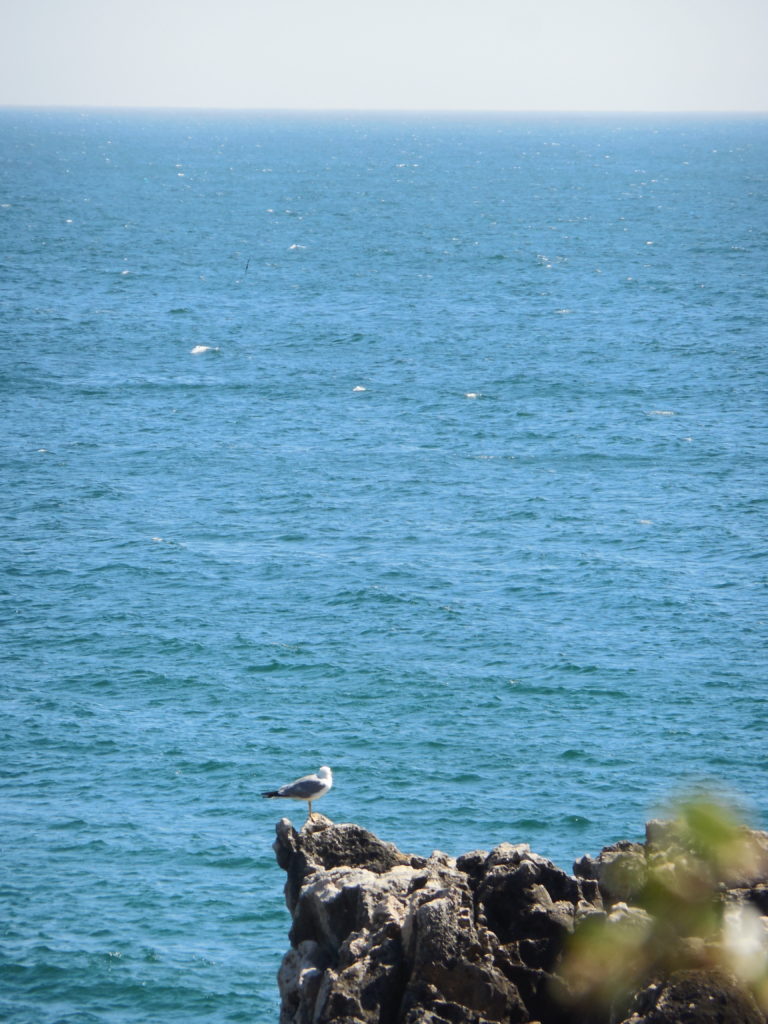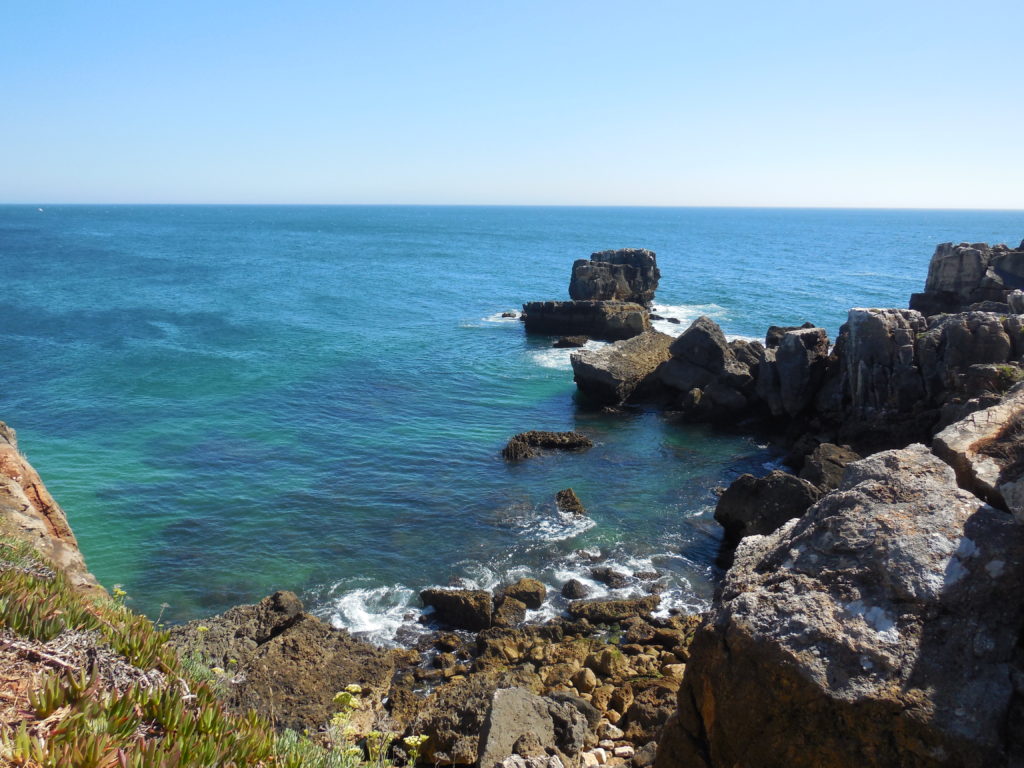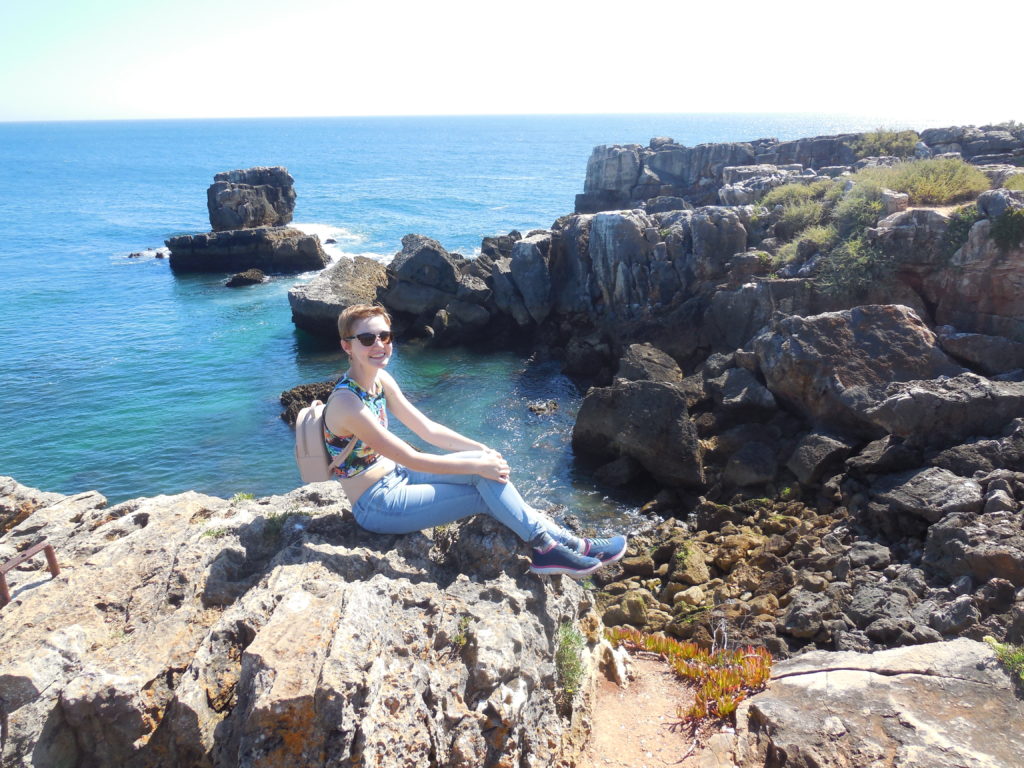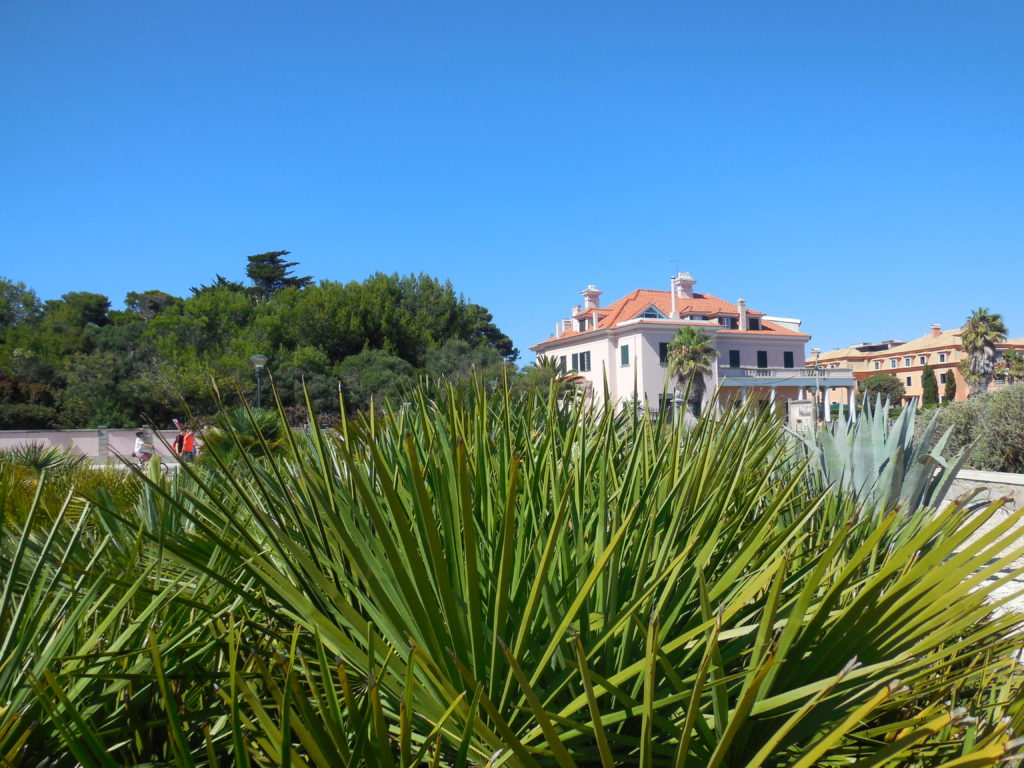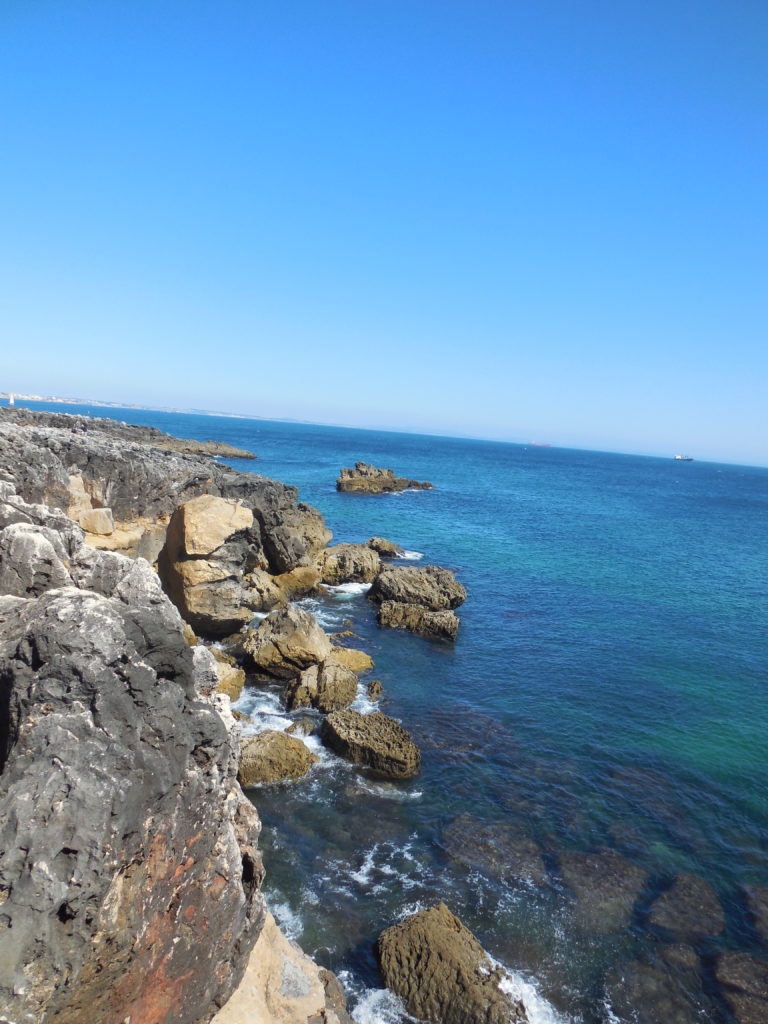 Walking along the ocean made me feel like I was in some sort of crazy dream where I was transported into a postcard or something–the water was so blue and it was amazing weather (though a little hot).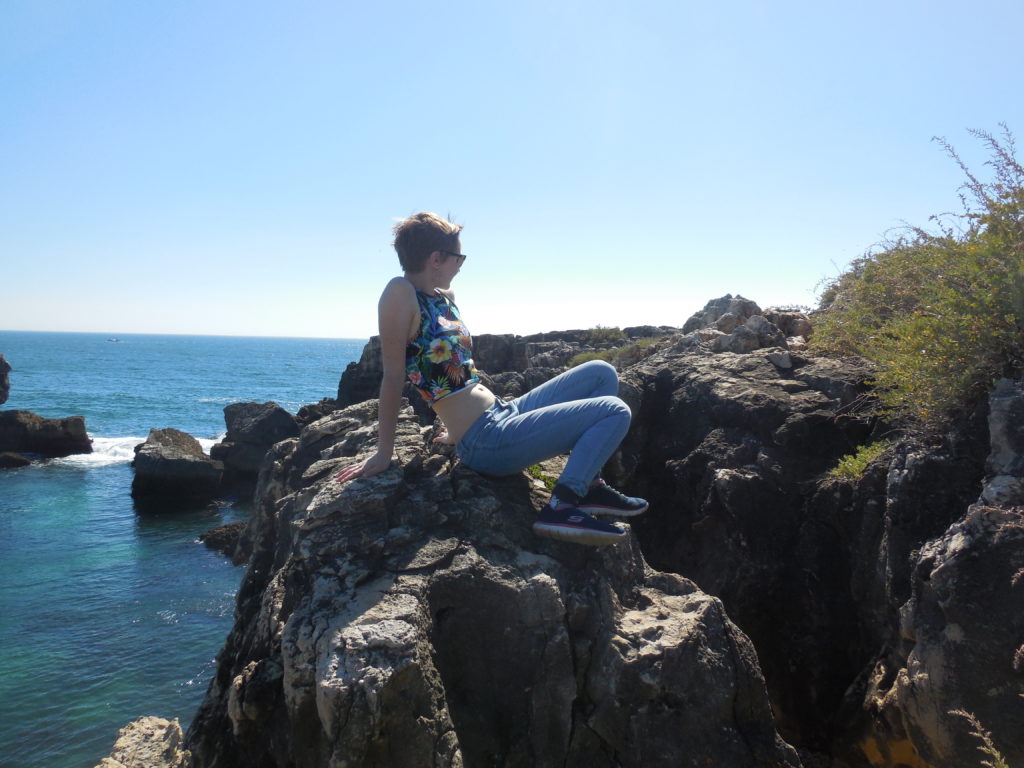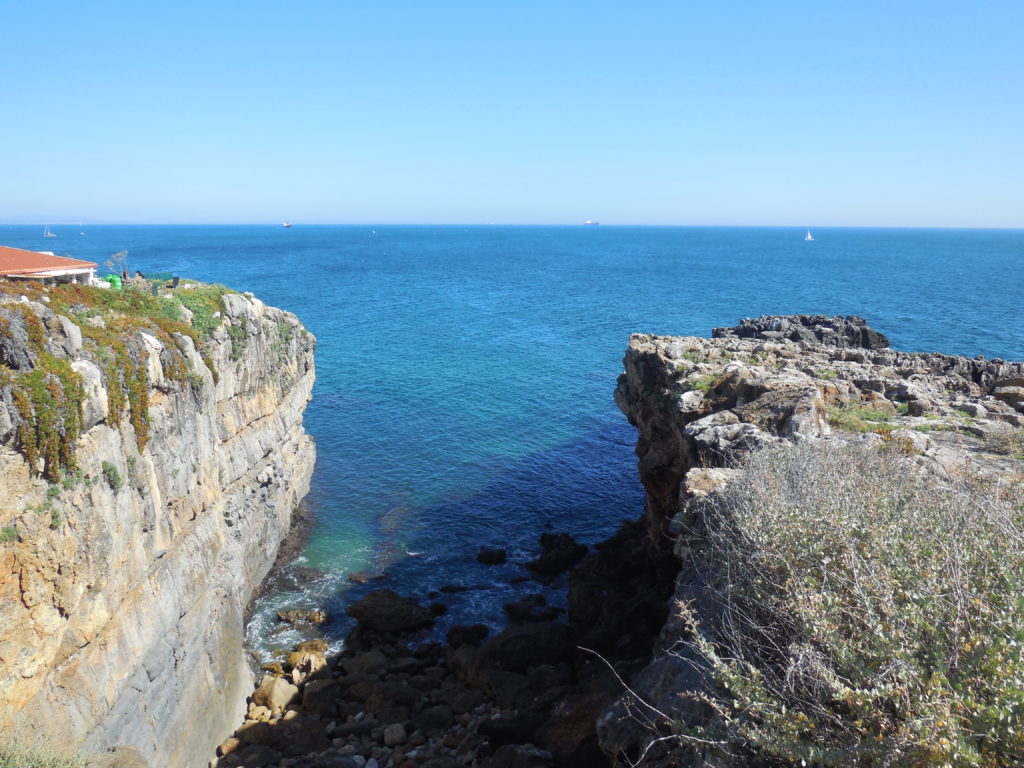 The Boca do Inferno was a little underwhelming after all of the outlook points that were considerably less crowded, but the cave was pretty cool. I can see why people wanted to take drones up here, though.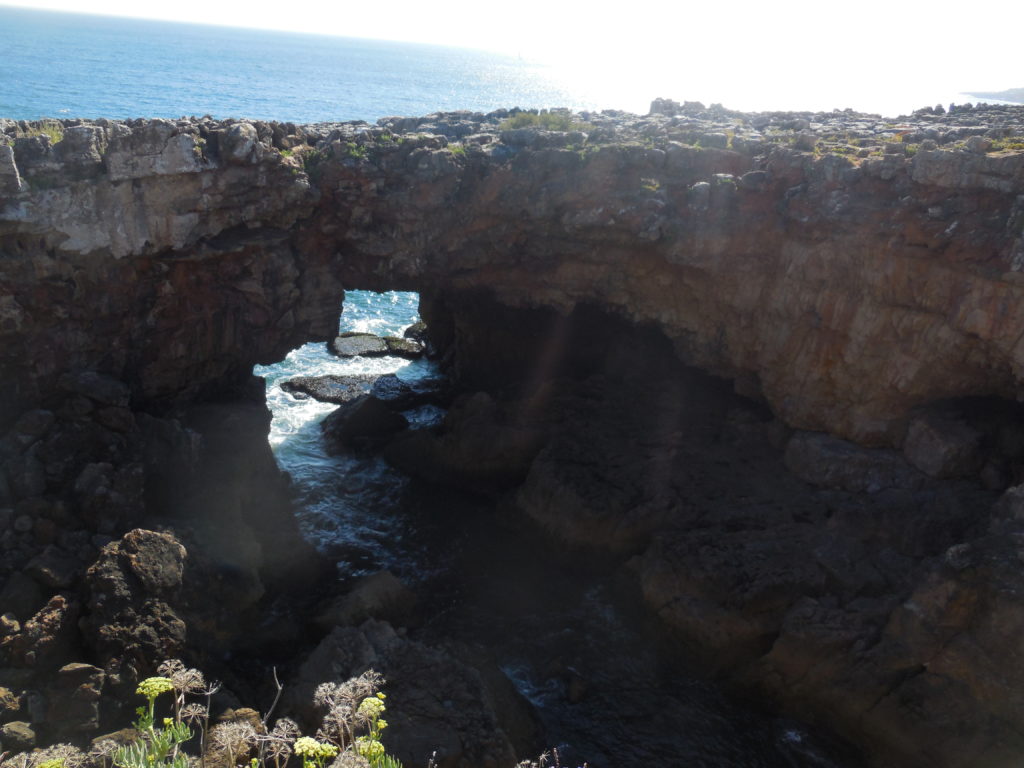 After that, we walked back to the city center and enjoyed an amazing meal at an Indian restaurant recommended to us by Michael's boss Dave. Honestly, the best restaurants have been on his recommendation, and he hasn't been wrong yet. I don't know how he does it! I did try some Nimbu Panni (which the waiter warned me not to order because it's 'different') and it was kinda nasty. it's like salty water with lemon in it. However, the other interns all bravely tried it and politely took more than just a tasting sip–which made me feel a lot better.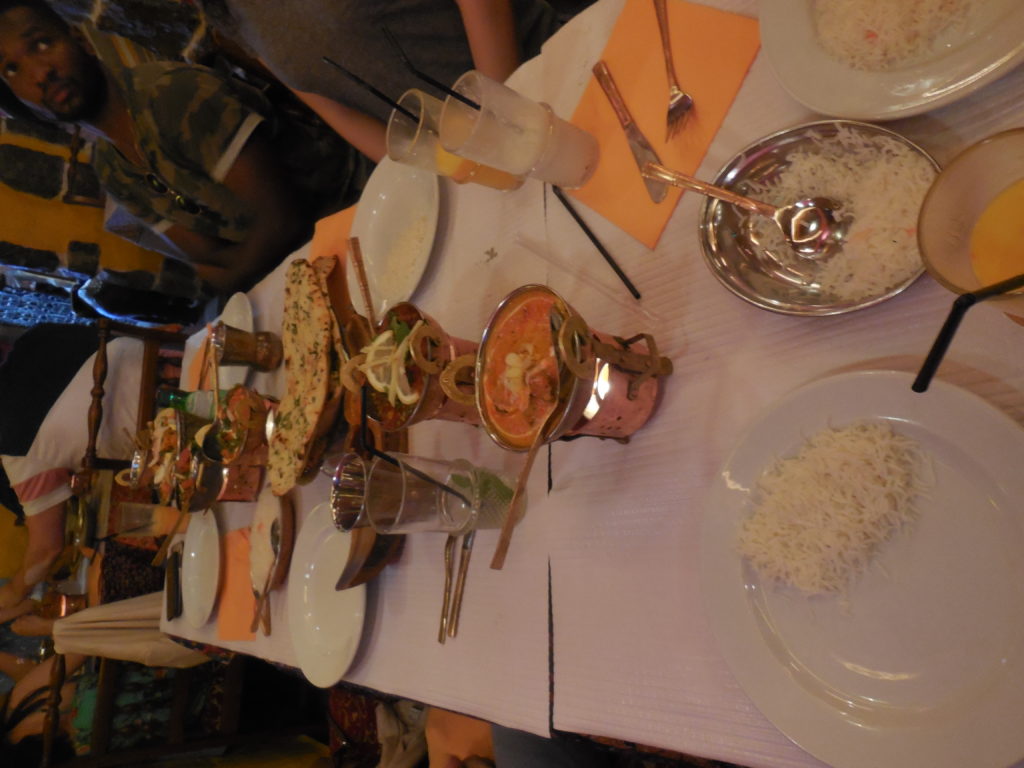 Then we went to the Westernmost Point in Continental Europe! Cabo da Roca! I can't describe how glorious it was–and here are pictures that don't do it justice. ahhghhgghh. But, it was good I brought a jacket and a windbreaker, because it was rather chilly up there–and super windy.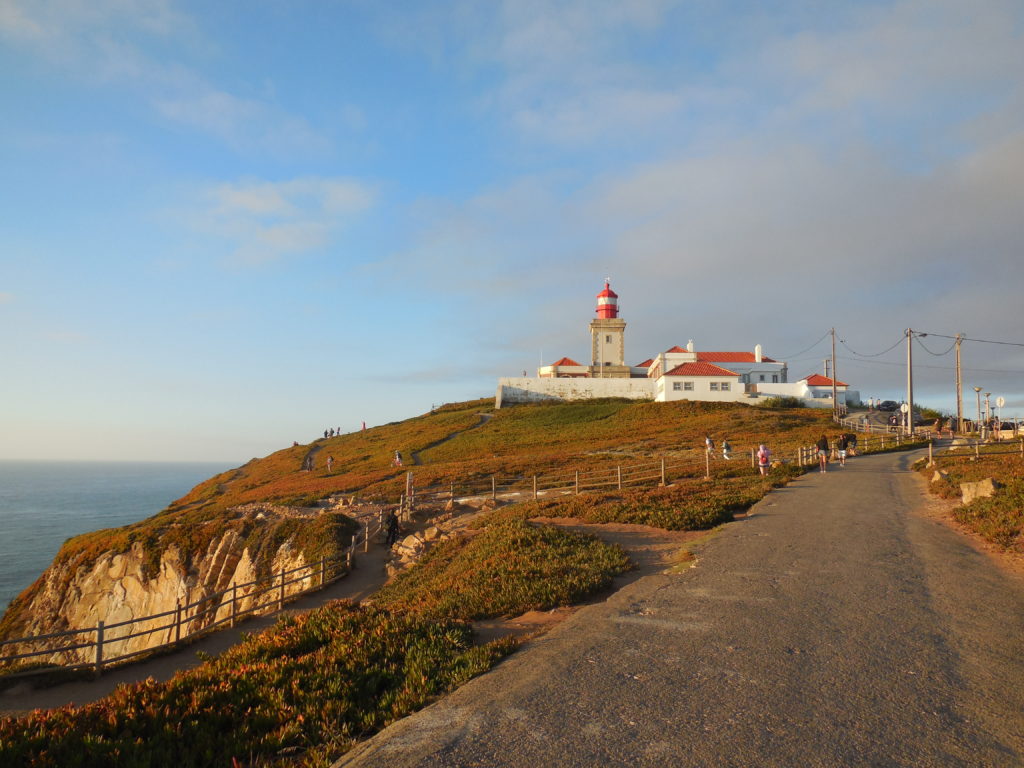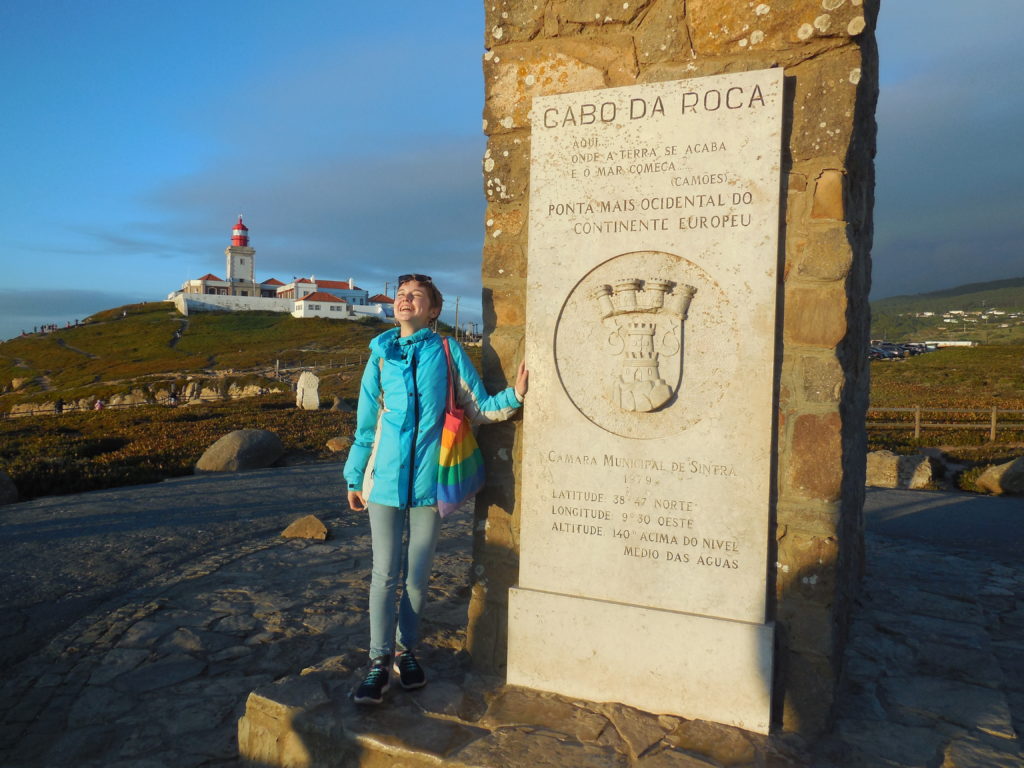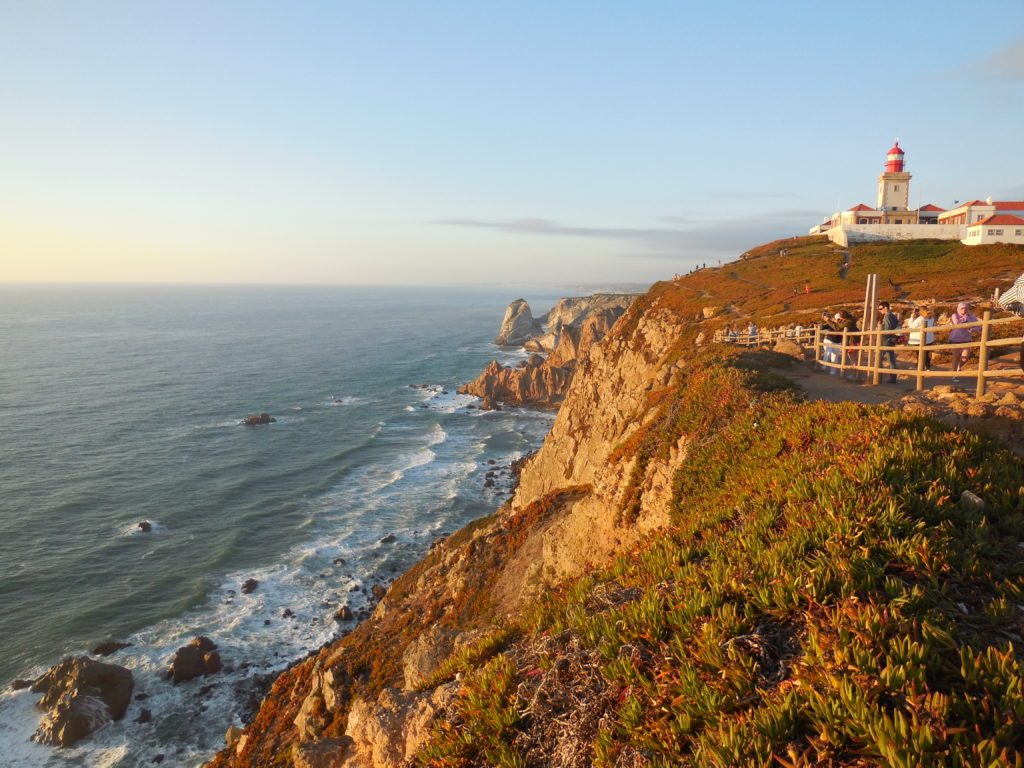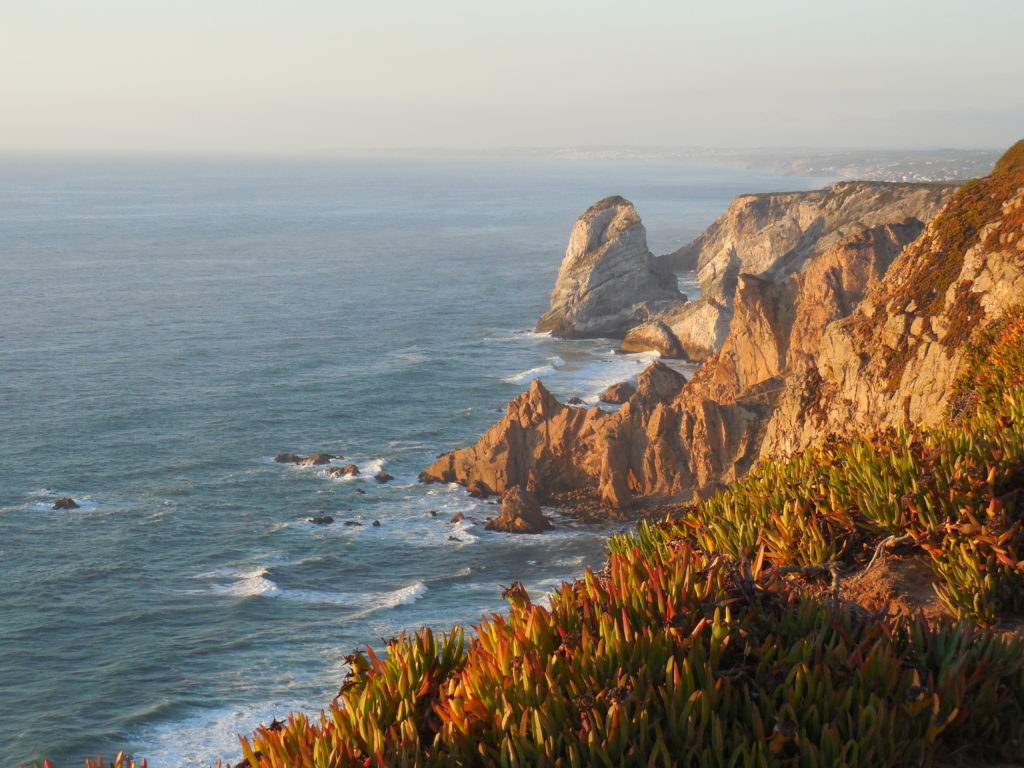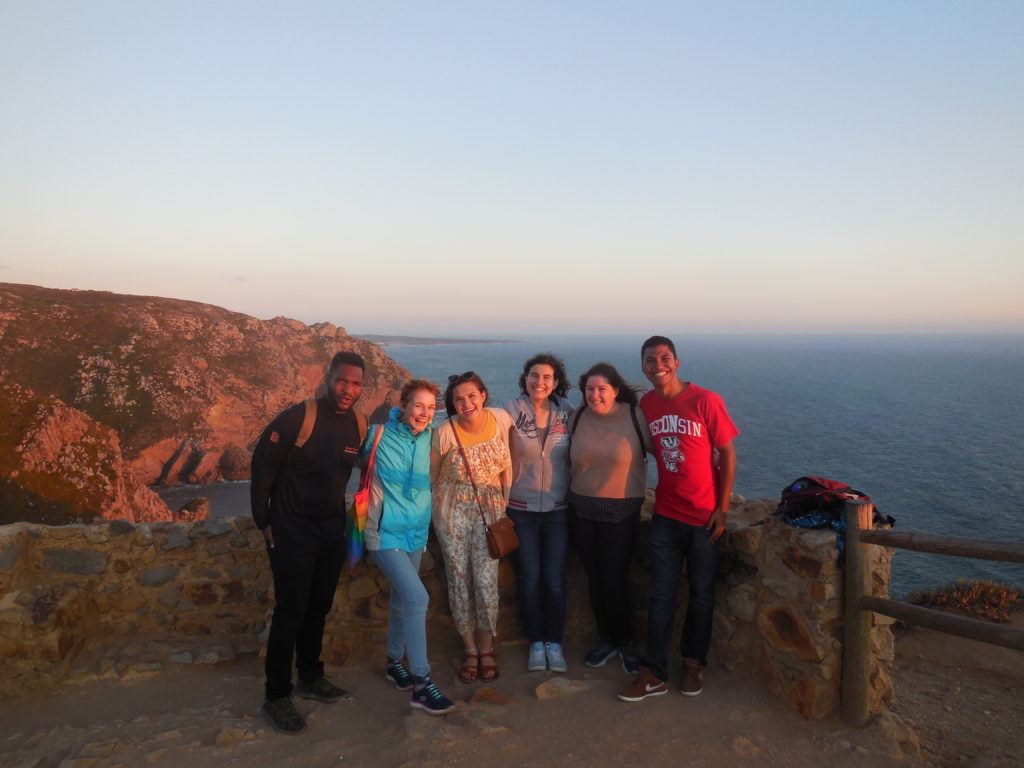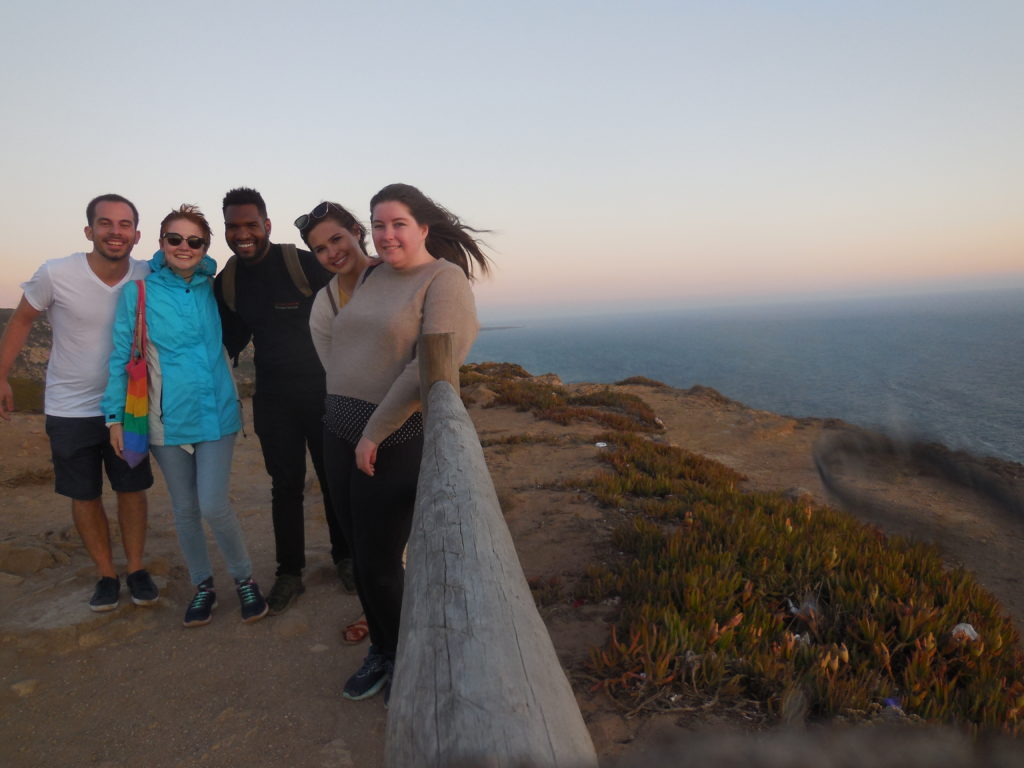 The non-intern on the photo is Luis, the Portuguese Uber driver that took half of the crew up to Cabo da Roca. He had never been, so we invited him to enjoy the sunset with us, and he did! it was crazy but he was super sweet! I can now also say that I've been inside the Uber car before the request to the app is even made. After spending about an hour at the point and taking photos and chatting, four of us joined him in his car as he opened up his driver's app for Uber and we placed a request (FROM WITHIN THE CAR). I don't think that's ever going to happen to me again. It was an awesome uber ride.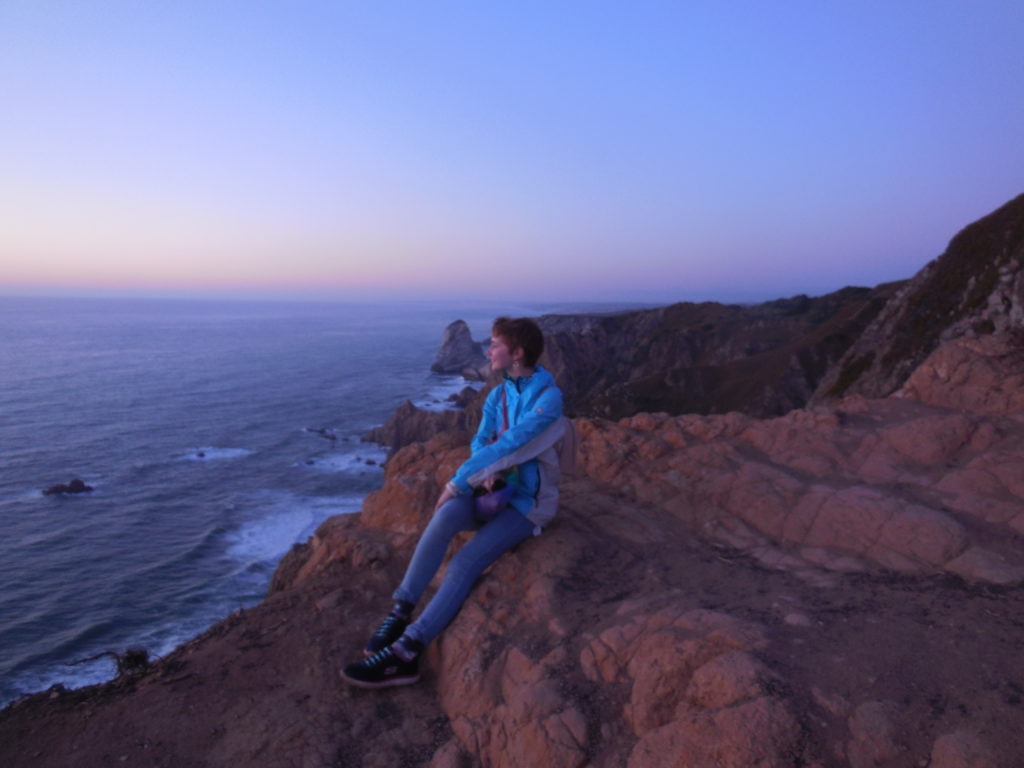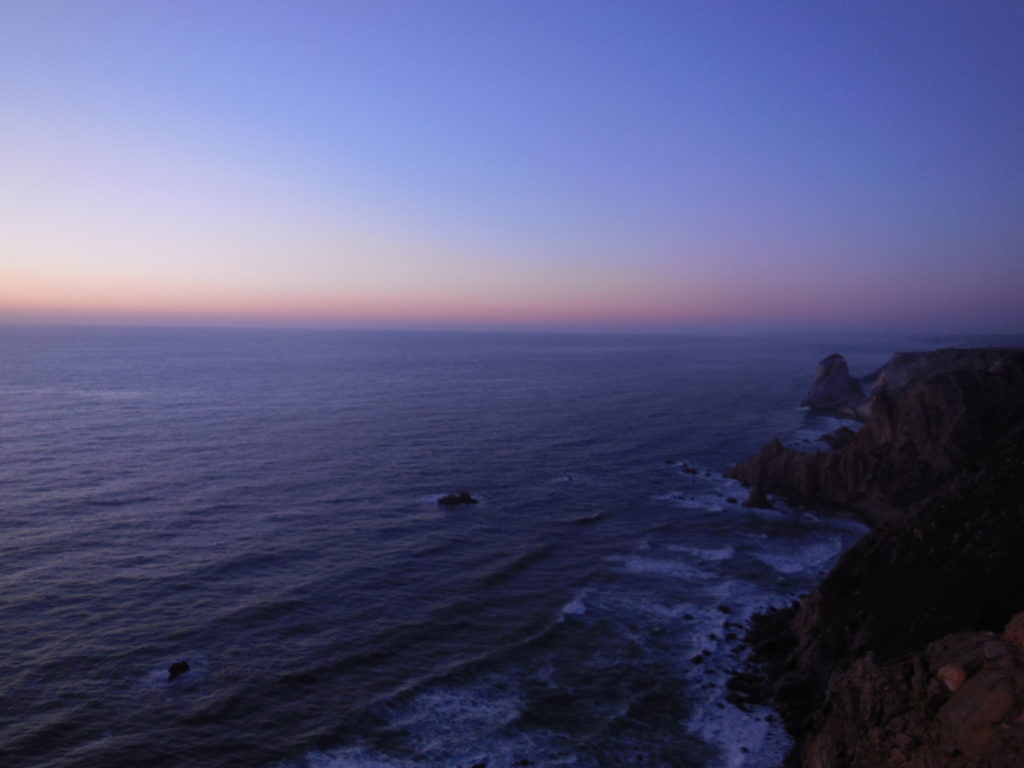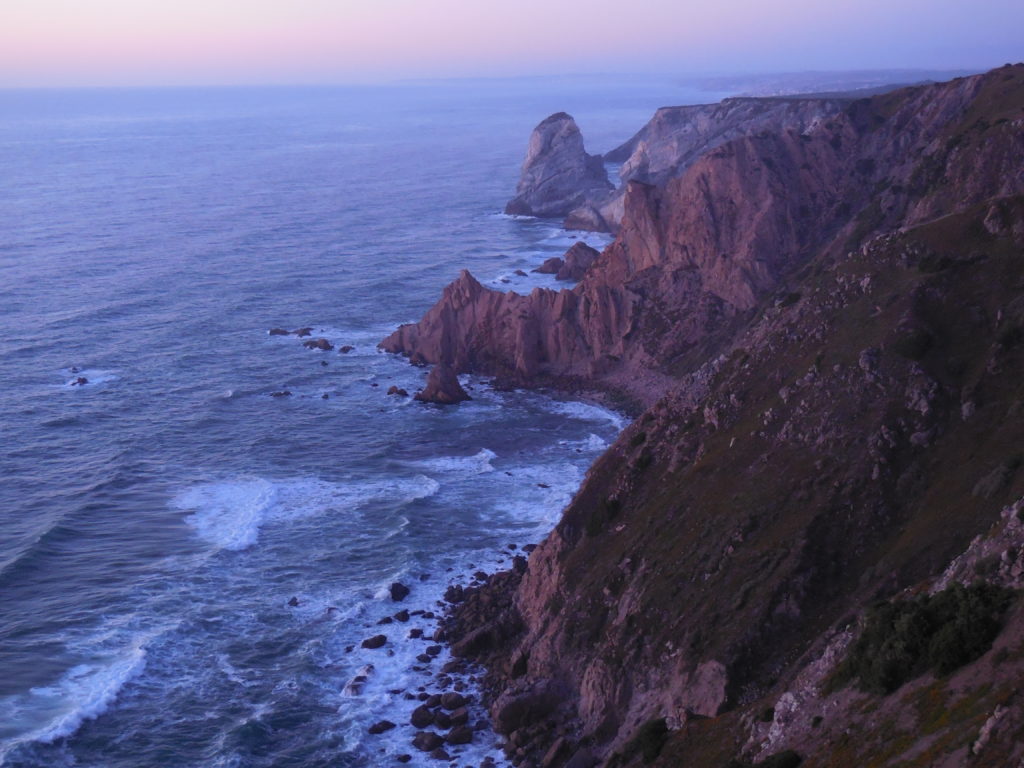 Anyway, it was a glorious day. My head is still flashing with all the vast sights and colors and the roar of the ocean. The sunset at Cabo da Roca made me feel some sense of closure, though, that I can't really describe.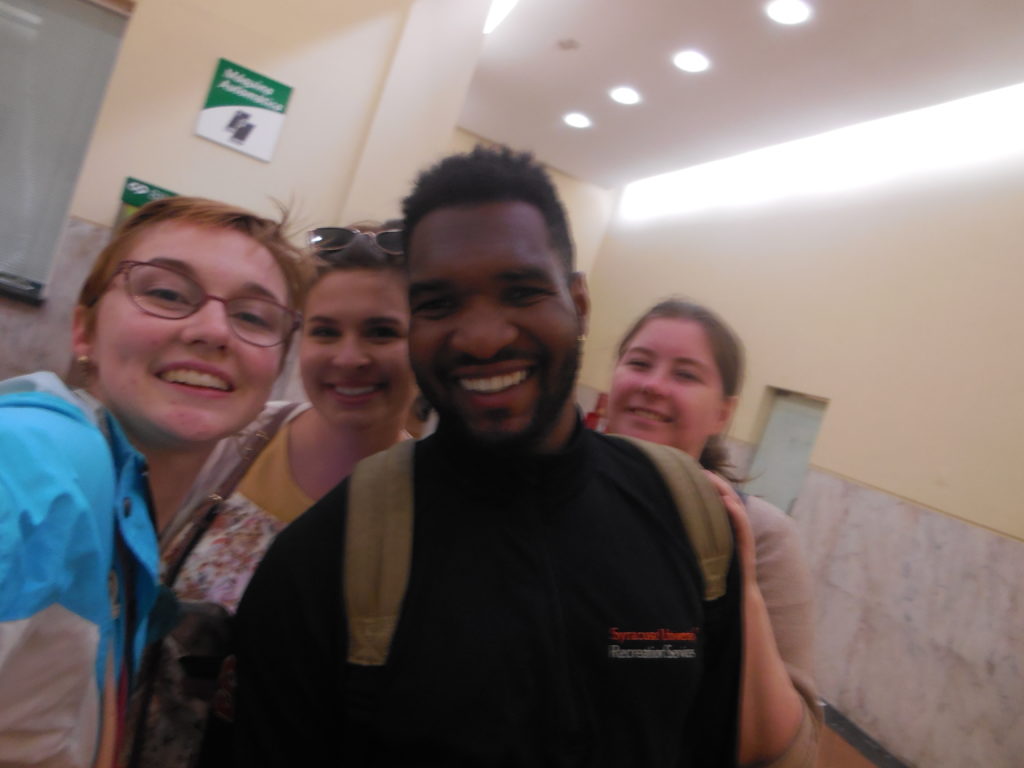 Much love!