So today was my last day at the embassy. Tomorrow I fly away, back to the US, and so, this will likely be my last blog post for a while! But nonetheless, I'll try to add a lot of photos.
Today at lunch we had a farewell gathering, and I was sad to realize amid all the goodbyes this summer, this one is actually mine. It was bizarre. But I got everyone's email and they'll be anxiously waiting to hear if I get in to the Foreign Service in 2 years' time.
Then, after work, there was a Mid-level professional development outing to a bar in Lisbon, and the interns were invited to come. It was the fanciest bar I'd ever seen (on a roof, overlooking Lisbon), and the drinks were pretty darn expensive. However, the company and the views made it a worthwhile outing.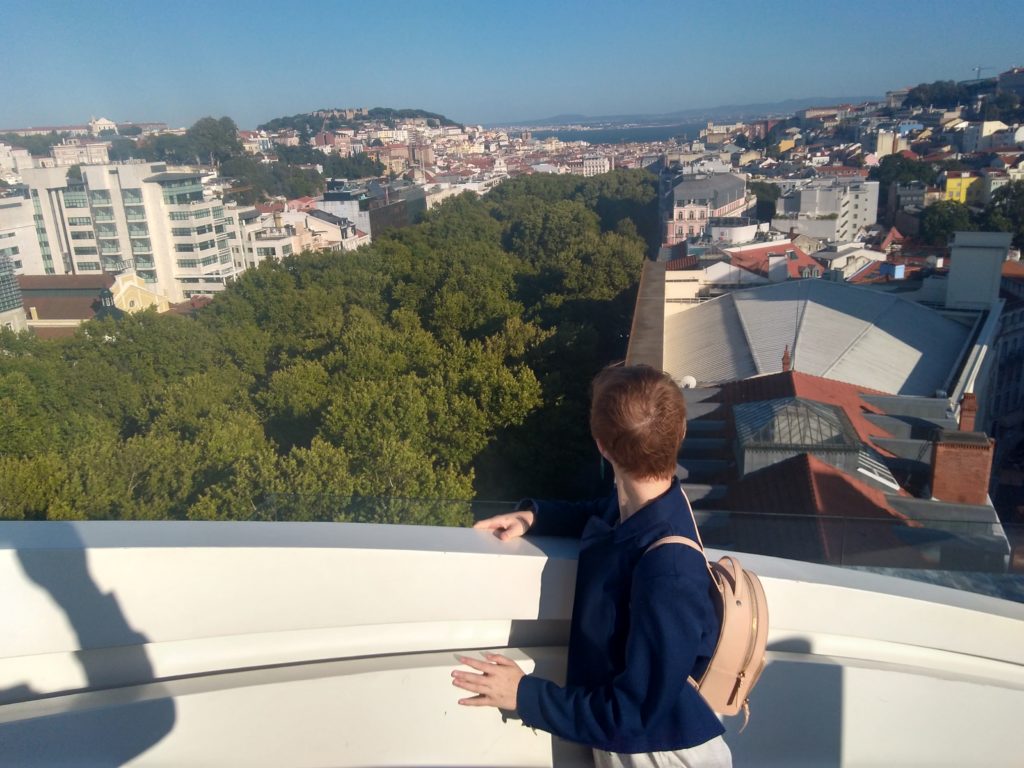 Thanks to Giscard from the Econ section for taking these photos with and of me! 🙂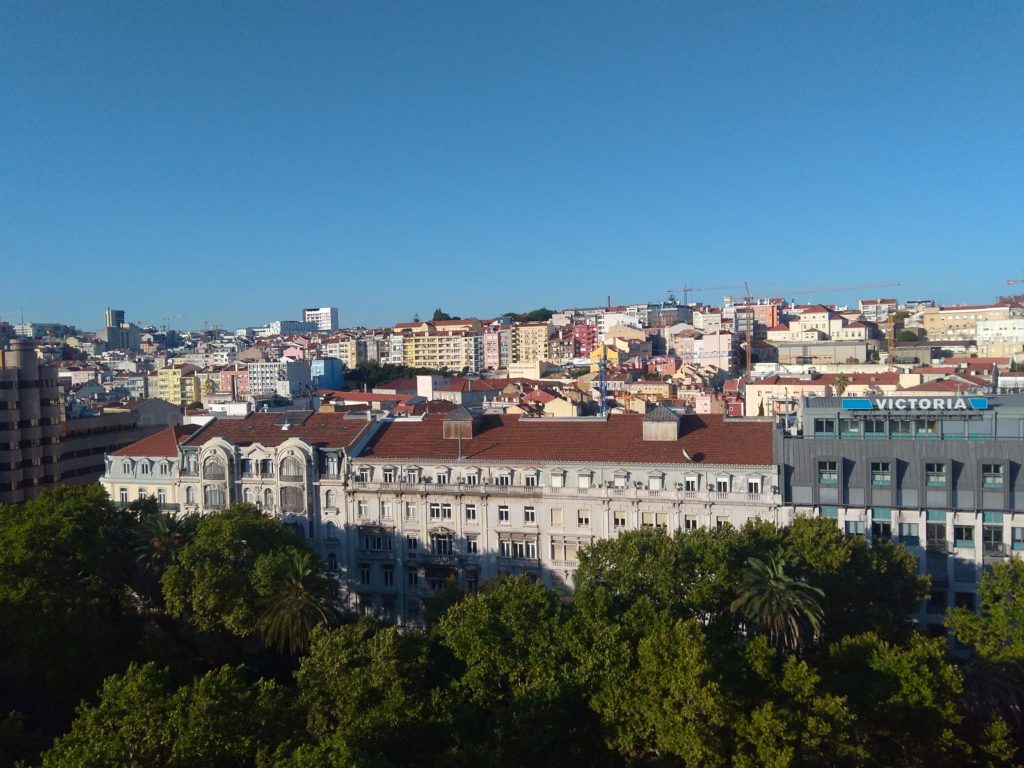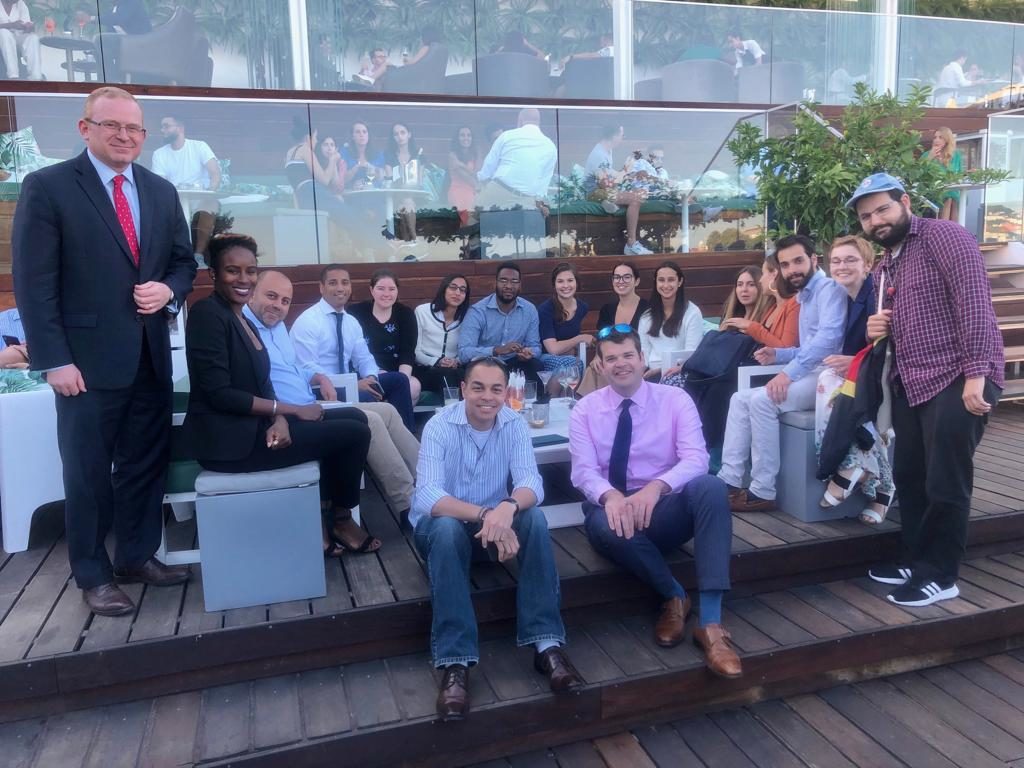 The whole crew at the bar–pity I can't keep my eyes open for photos.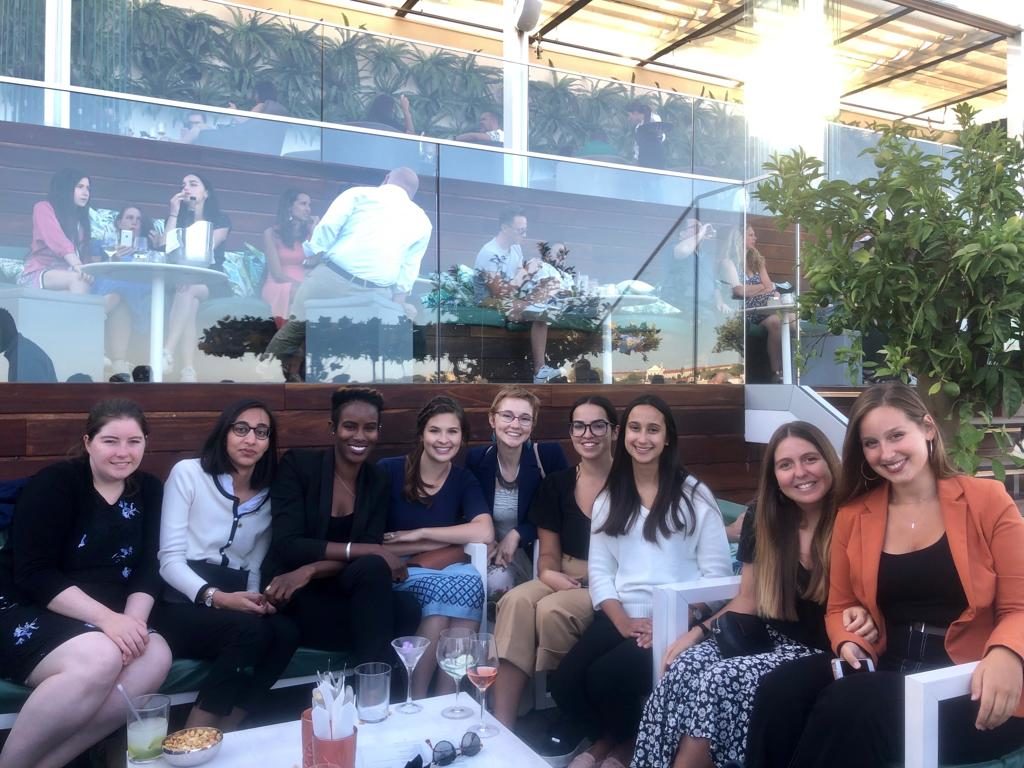 The women interns and Fellows and FSOs! I'm proud to be part of such a funky group.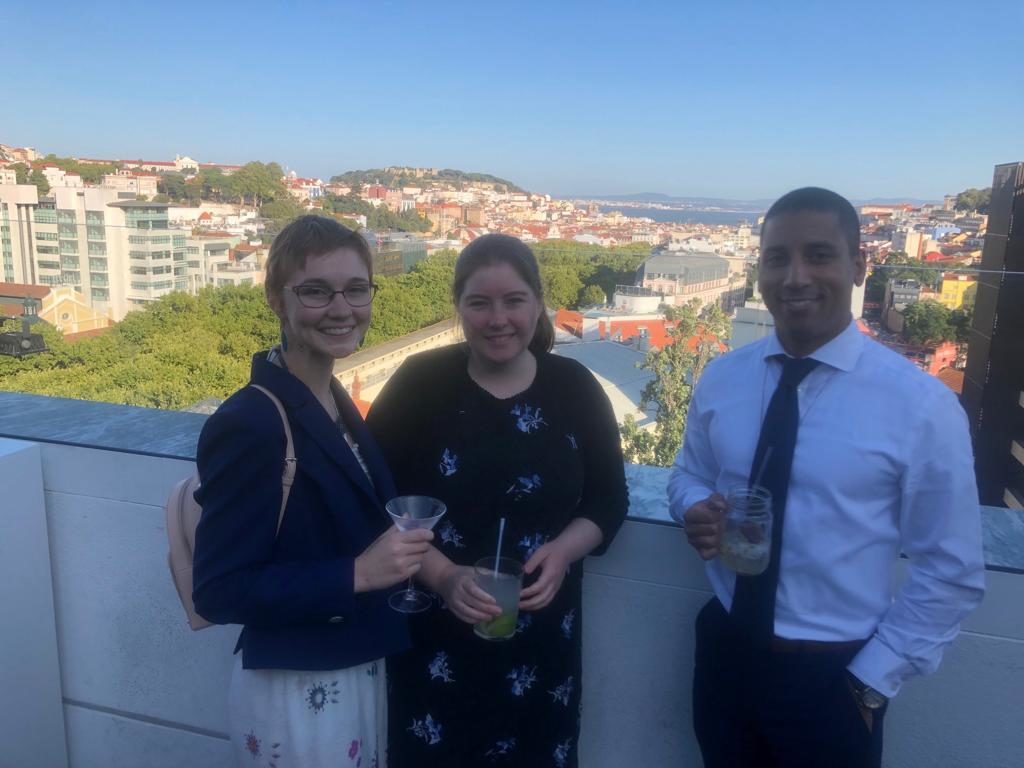 Then, Sebastiao and I rambled out, cracking jokes about the bourgeoisie in the fancy elevator before heading downtown to pick up some Pastel de Nata for me to take home. It felt weirdly like my last night in China, where I stayed up far too late and did far too much, and received far too much weight to my luggage. Here's hoping it's okay.
I enjoyed the views of Rossio and heard Sebastiao's fun facts for the last time this summer: "on this street, students at my university shout at this building "hire me!" even though it is empty, because it is a tradition", and "that theatre was built by that German guy you like ( prince Ferdinand)'s wife, Mary II, and that's a statue of her father, Peter IV. They love him in Brazil" and "see that space there? it used to hold a statue of king Sebastiao, but tourists were drunk one night and destroyed it by climbing it and shaking it" and so many more. I could listen to him for ages. How does one person know so much, simultaneously, about everything? I don't even feel that bad asking him random "why" questions about Lisbon because he legitimately knows the answer and is happy to share!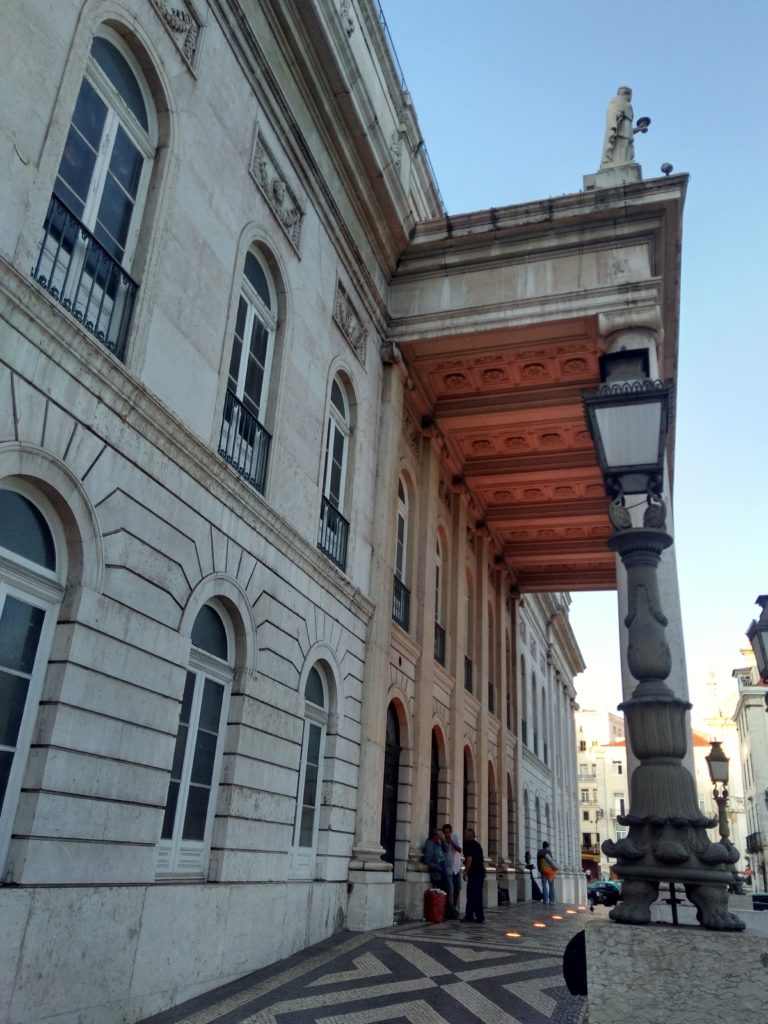 The theater built by Queen Mary II
The beautiful Rossio train station, with a center enclave where king Sebastiao used to be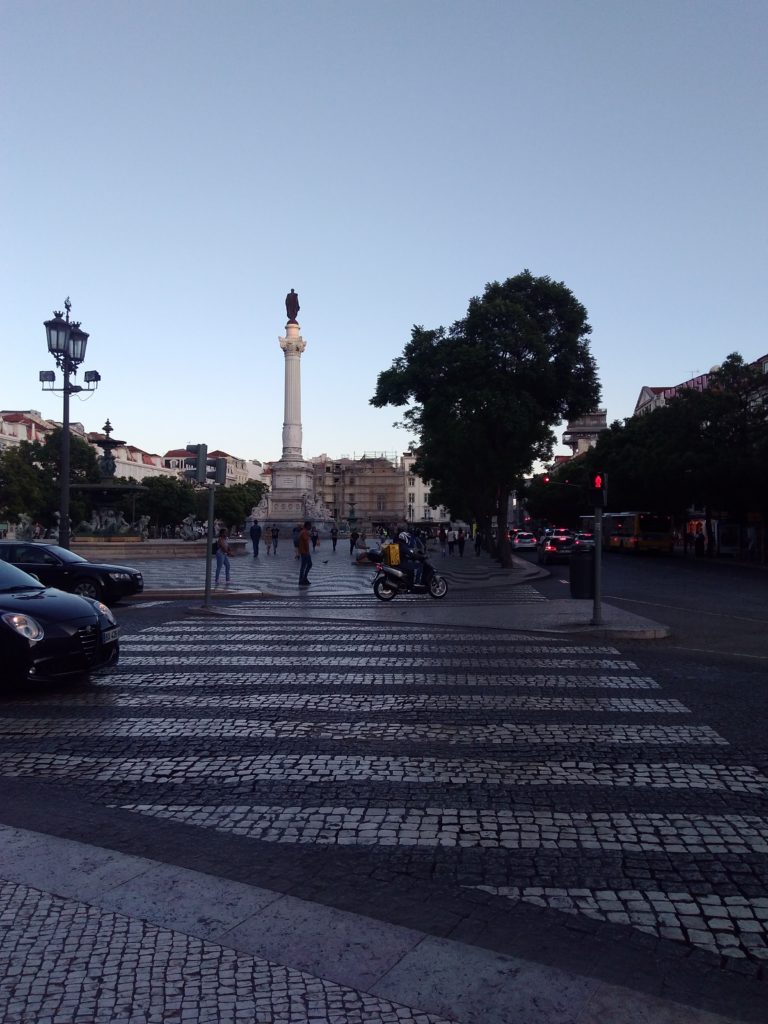 Restauradores (Peter IV the Restorer because he won the portuguese civil war against his brother Michael the absolutist, thus restoring Portugal to its former glory. Then he handed Portugal to his daughter Mary II and moved back to Brazil.)
I will miss him and everyone else.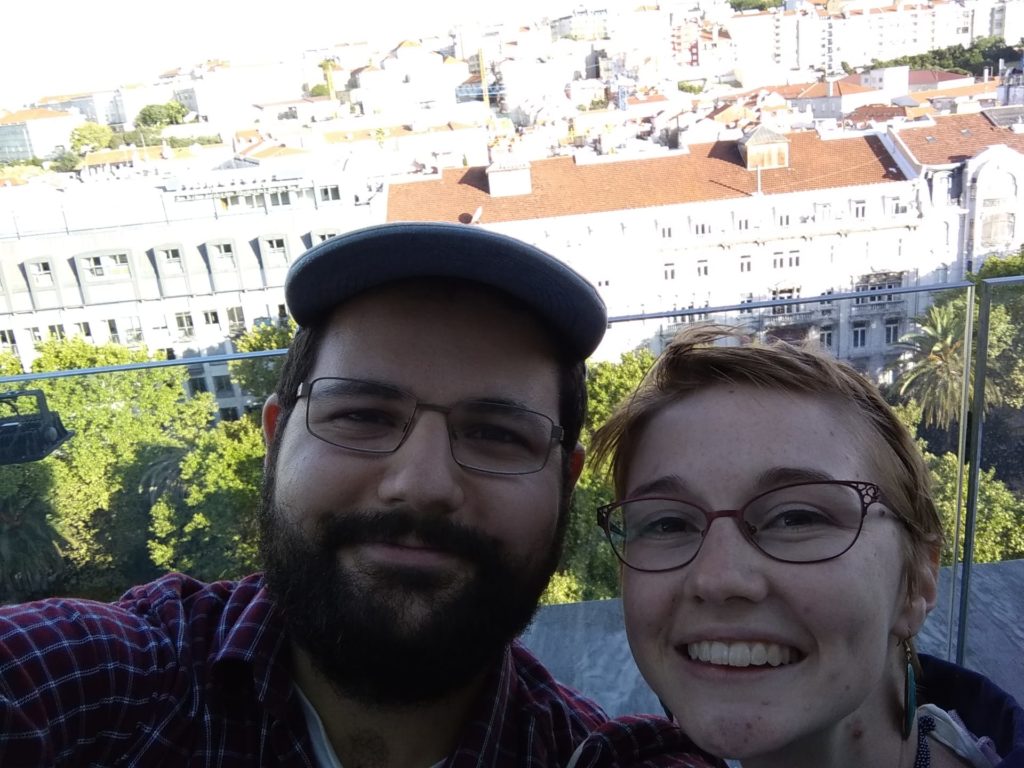 Much love!