Well, I am up late for no good reason apart from a strong desire to talk to my housemates. The "gang" as the group chat is named, convenes every night over dinner and wine (or another alcoholic beverage) from about 9pm to midnight. They're so welcoming and funny and kind and fun-loving, though we're a vast range of nationalities and ages. I honestly love this house so much because of them–though at first the closeness of the community can be intimidating. Today the topic of conversation was politics, including Iran, voting (Portugal just had the EU parliament elections and there was horrifically low turnout), and democracy in general. It was really great to engage in conversation with people who cared about my views specifically but wanted to share their own as well. Also, they found my Linkedin and now everyone knows where I go to school 😉 I had kept it private because there's no sense in sharing if no one asks–and in Europe, liberatingly, the majority don't ask.
After work, I went grocery shopping and prepared a Chia-seed pudding for dessert tomorrow–I've been craving sweets and I need to stop buying pastries at the *several * bakeries located in my neighborhood.
It doesn't look so good yet, but it will hopefully be ready tomorrow evening!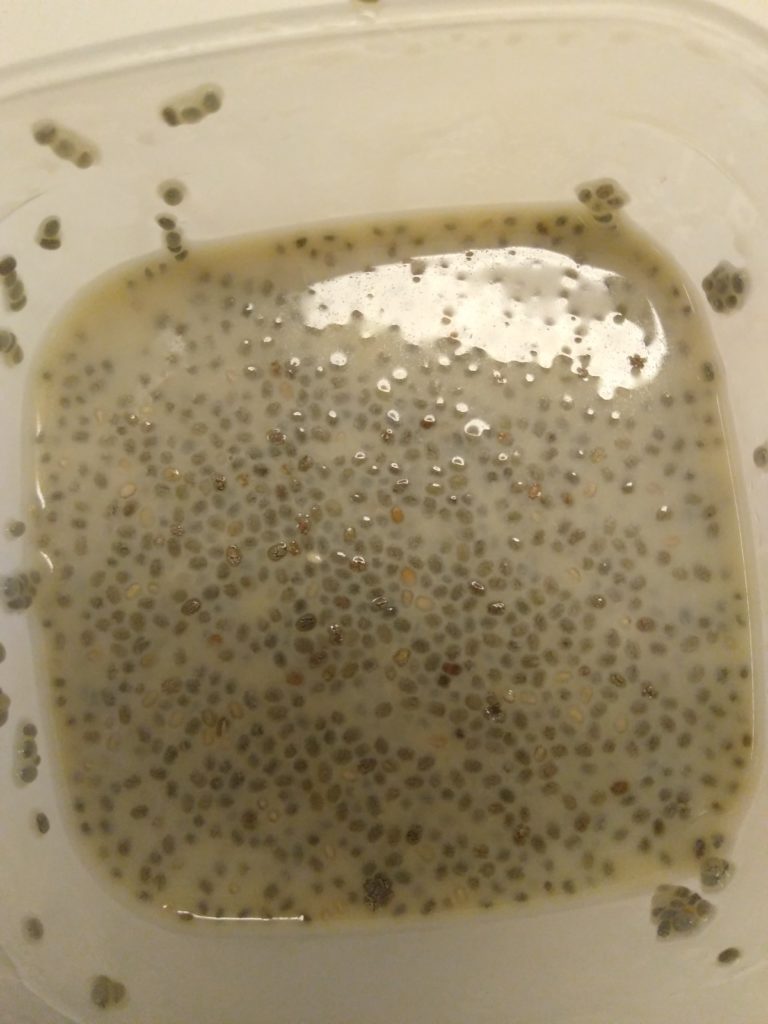 Speaking of sweets–I've discovered that a spoonful of nutella in my morning oatmeal is amazing, especially with the hazelnuts I roasted. That, in addition to the machine that I've found in the supermarkets that pulverizes oranges at the push of a button and gives you fresh squeezed orange juice, has really brightened and sweetened my mornings here. I love the juice so much. Below is my typical breakfast (gorgeous feature photo, I know)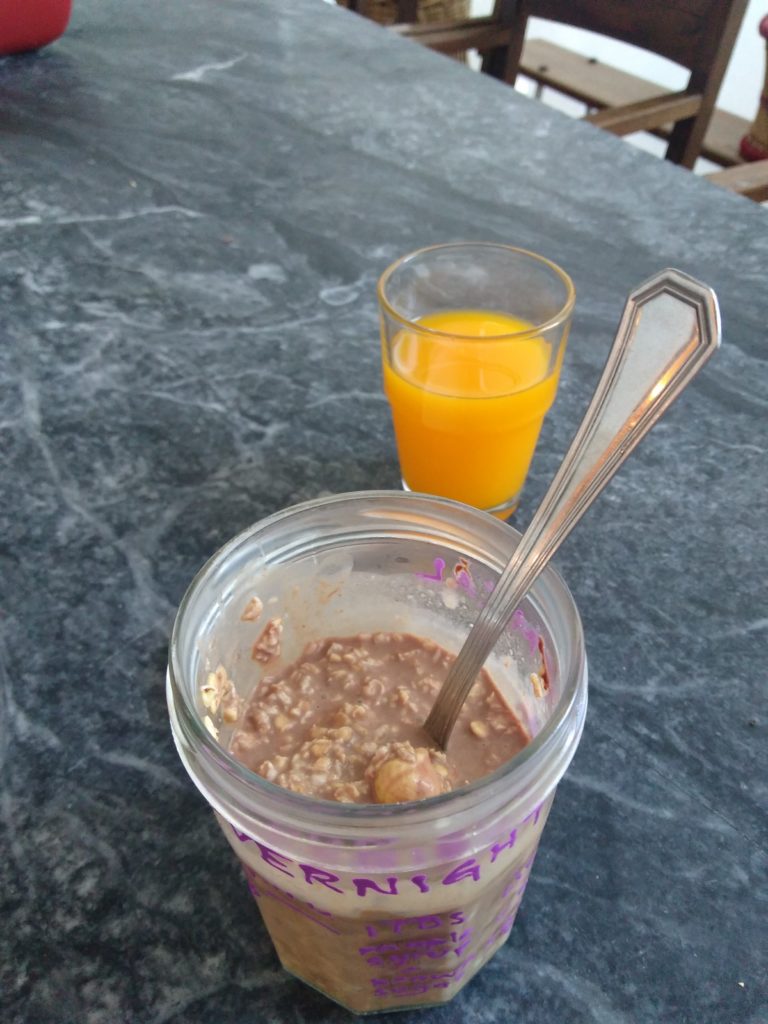 Update: I did do my ironing! and a good thing too, because there's an event tomorrow and I need to look at least somewhat professional. I mean, I usually do for work, but tomorrow is supposed to be extra professional.
Also, another revelation: a cup of espresso at the embassy cafe costs only 45 cents! This is a reason to guard your coins well, folks!
Sorry for the boring pictures today–I really didn't do much outside of talk to my housemates, reheat my leftovers, and prepare the pudding and do my ironing. It's not the most exciting of days, but tomorrow there should be more to post! Thursday is a day off, as well, so it may be a late night tomorrow depending on my housemates.
PS: the title of the post is in reference to what I did today and what I talked to one of my housemates about–Joao had 4 sisters growing up and considers himself a sensitive man. Therefore, he said, one of his favorite movies is the 1993 Kenneth Branagh "Much ado about nothing" . Therefore, he said, he understands women well. Between him and the rest of the cast of characters living here, it's really a great house to live in. 😀 We often joke that we have no need for television.