This morning started lazily–I woke up at around 10 and I ate a sweet breakfast of my Hot Chocolate Oatmeal. The story behind the hot chocolate powder was I thought it was cocoa powder, but when I looked at the ingredients closer it's definitely something to just add to hot water and it'll turn into hot chocolate. That being said, it's pretty good in the oatmeal.
Anyway, then I did my laundry and bought some fruit and some pizza dough to make into lunch. I decided I wanted to try to make Pizza rolls for lunch and my afternoon snack, and I would say though it's a bit more work, it tasted good and it was an easy-to-pack snack on the go.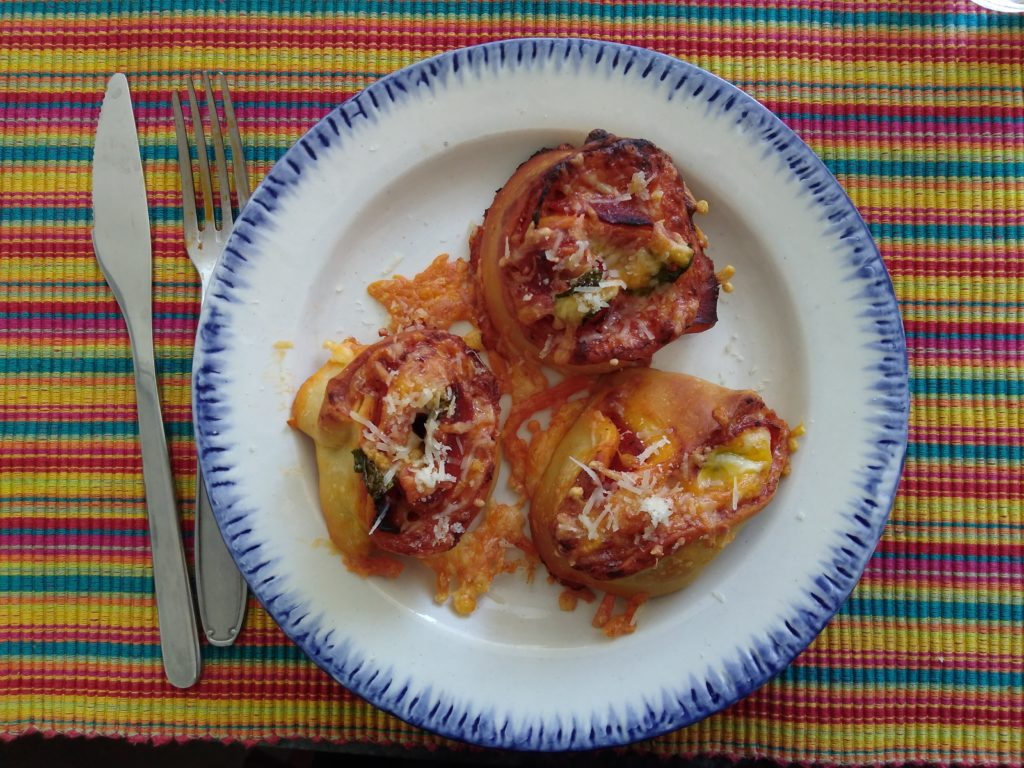 (my attempt at a food photo that is somewhat curated–I chose this plate and placemat specifically. However, you'll notice that I didn't add fresh basil to the tops of them after the baking, like everyone else would 😉 )
Then Brianna, the other intern from New Mexico, came over, ate some pizza rolls too, and we made our way to a beach (something we had decided we would try to do this weekend). In short, it was great. I think next time I'll take the train and plan better because this time the Uber was fun but it was pricey. Anyway.
It was a pretty crowded beach, as you can see, but it was a beach nonetheless. Plus, I don't think any beach near Lisbon will be Un-Crowded on Saturdays and Sundays, so might as well accept it. I've been spoiled by my parents (cough cough, papa) when it comes to beaches I think.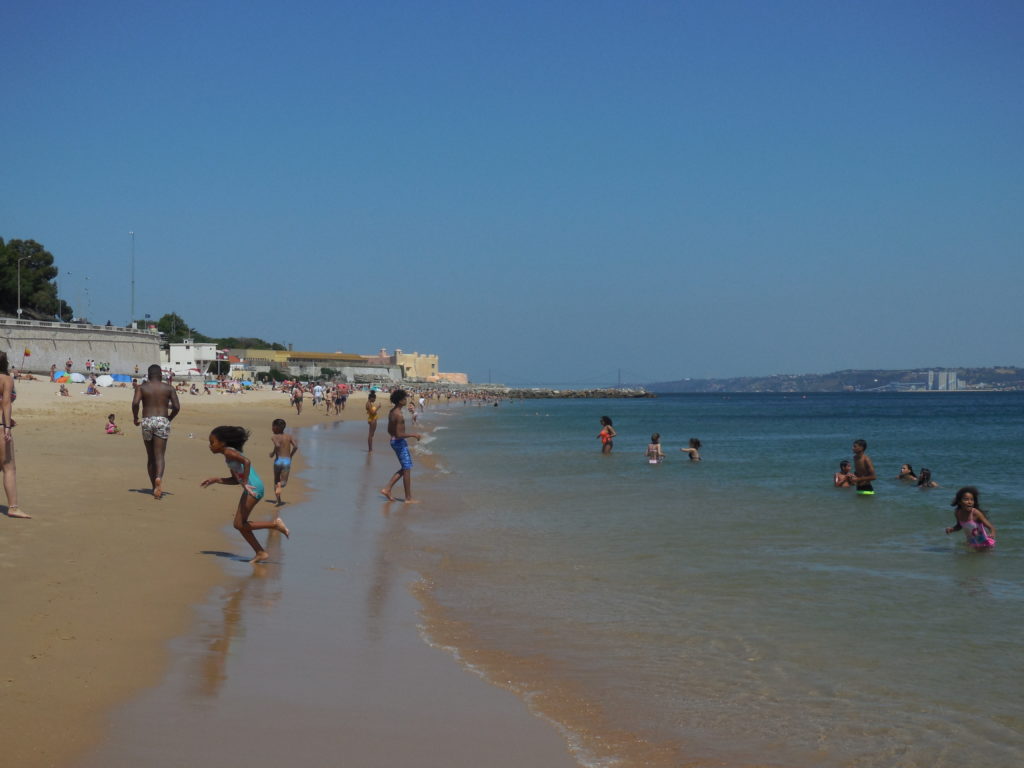 Brianna went into the Atlantic all the way–but I got up to around mid-thigh and couldn't stand it anymore, so that's okay.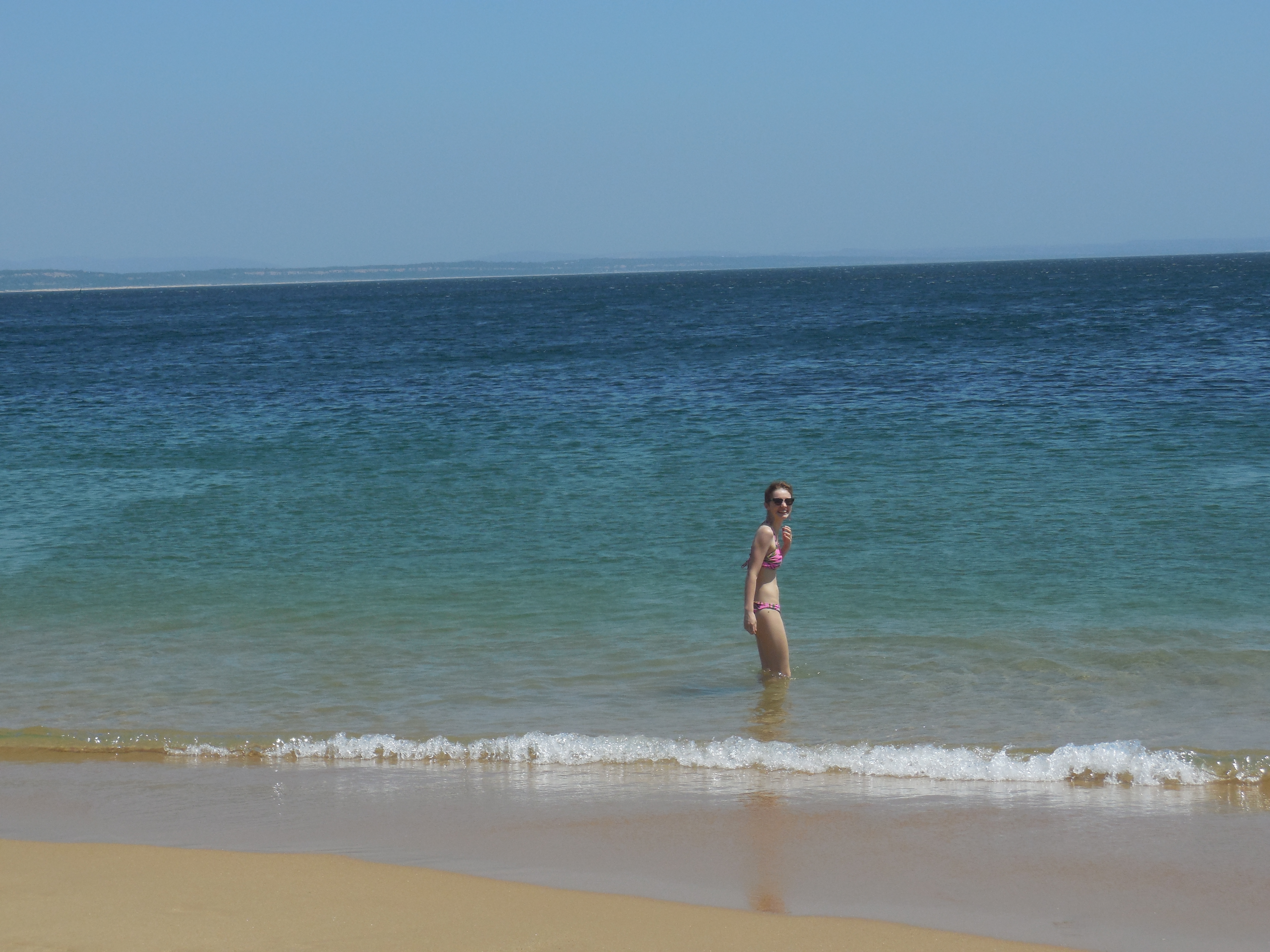 I loved the beach, and it was great to spend some time in the sun and feel like I'm on vacation. All the people playing paddleball reminded me of home, and it made me really really miss mama and papa and Louis, though, and I just wanted to play paddle ball with someone 🙁 I will make cookies tomorrow to combat the missing home feelings.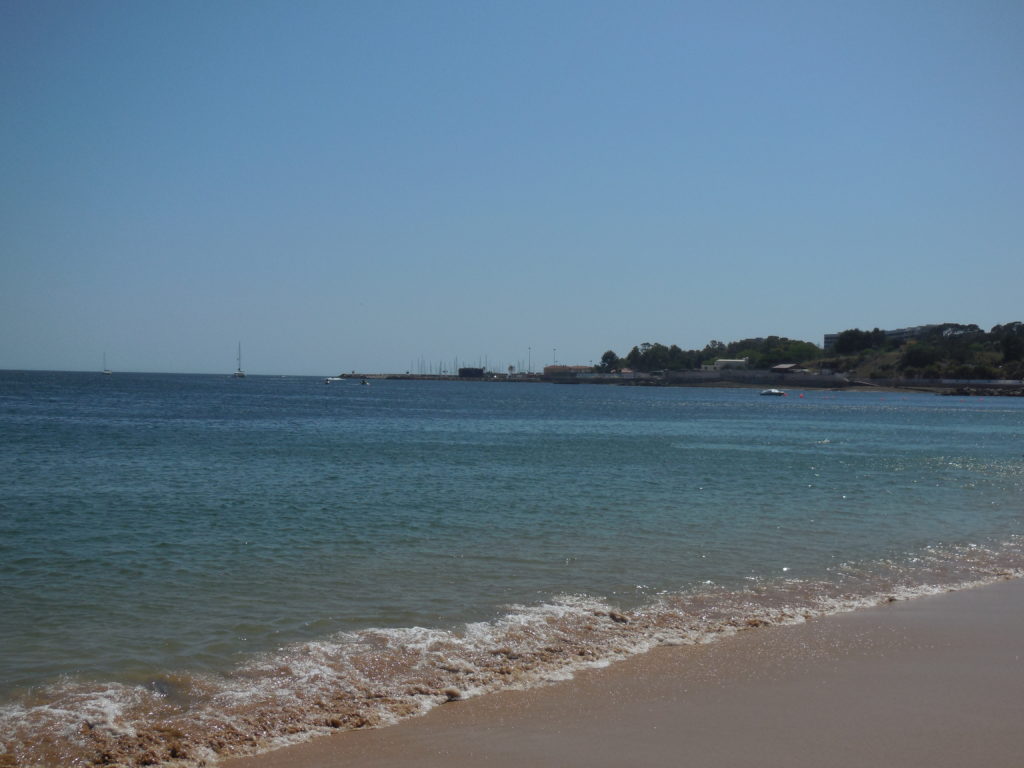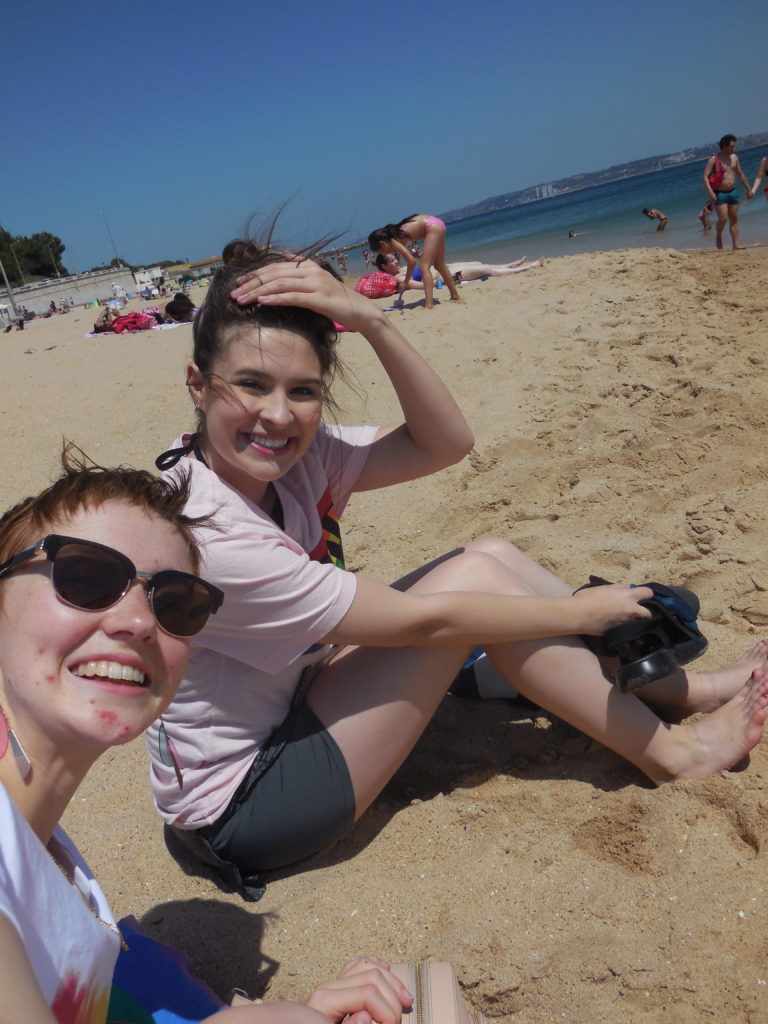 Afterwards, we met some colleagues at the Pride March in Lisbon. These are two people in different sections whom I feel extremely close to (and their children)–Patrick and Rami, and they are so kind and welcoming and happy to talk about their experience with being gay and raising kids in the Foreign Service. I'm so grateful to them for everything they've done for me and the other interns.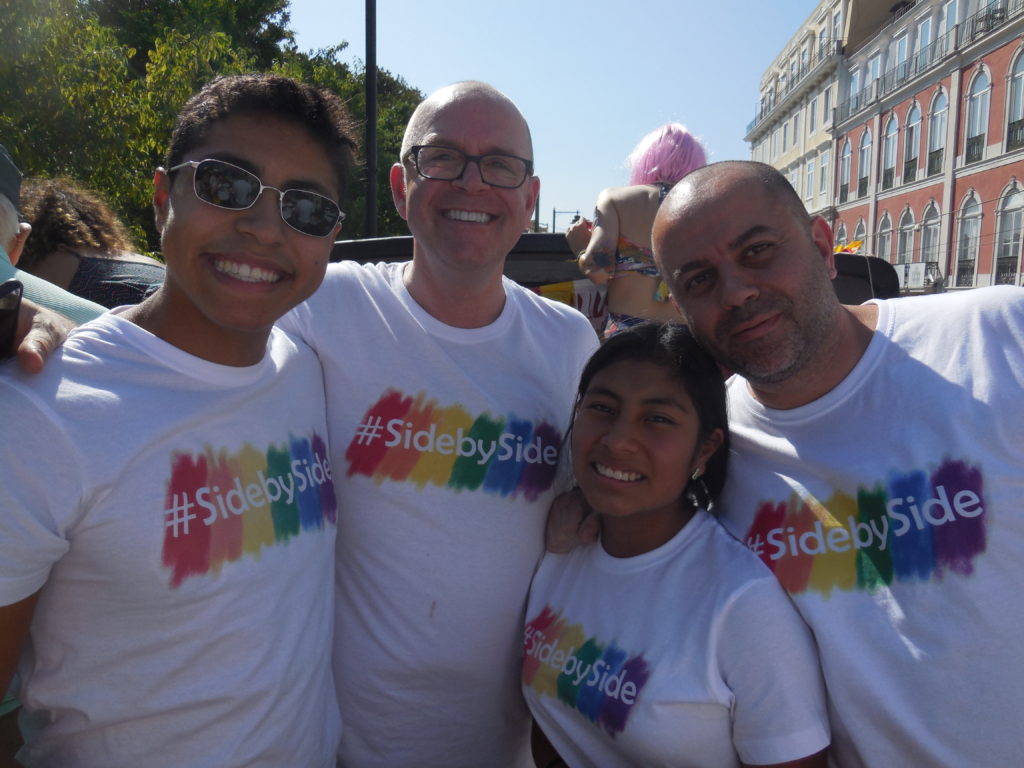 We were invited to be a part of the parade on three different buses–Microsoft, EuroPride, and one other–but we decided to walk along with the parade instead, because it was pleasant to walk and the double decker top of the bus was scorching hot and a tad claustrophobic. Nonetheless, I have some photos from the top of the bus. 🙂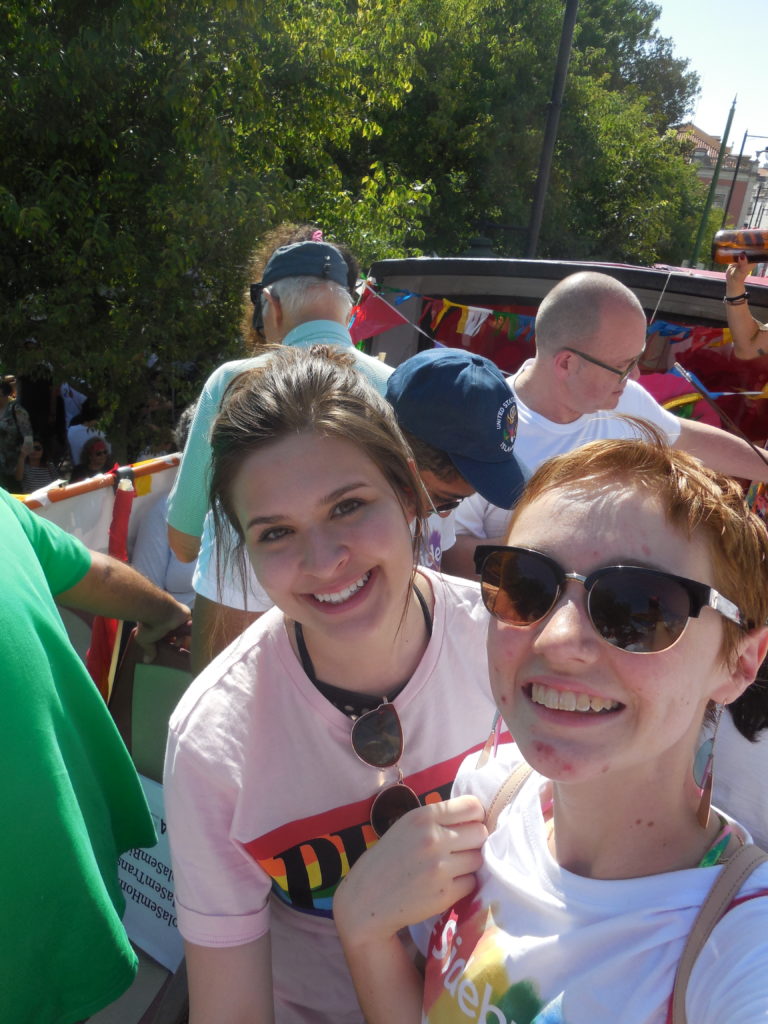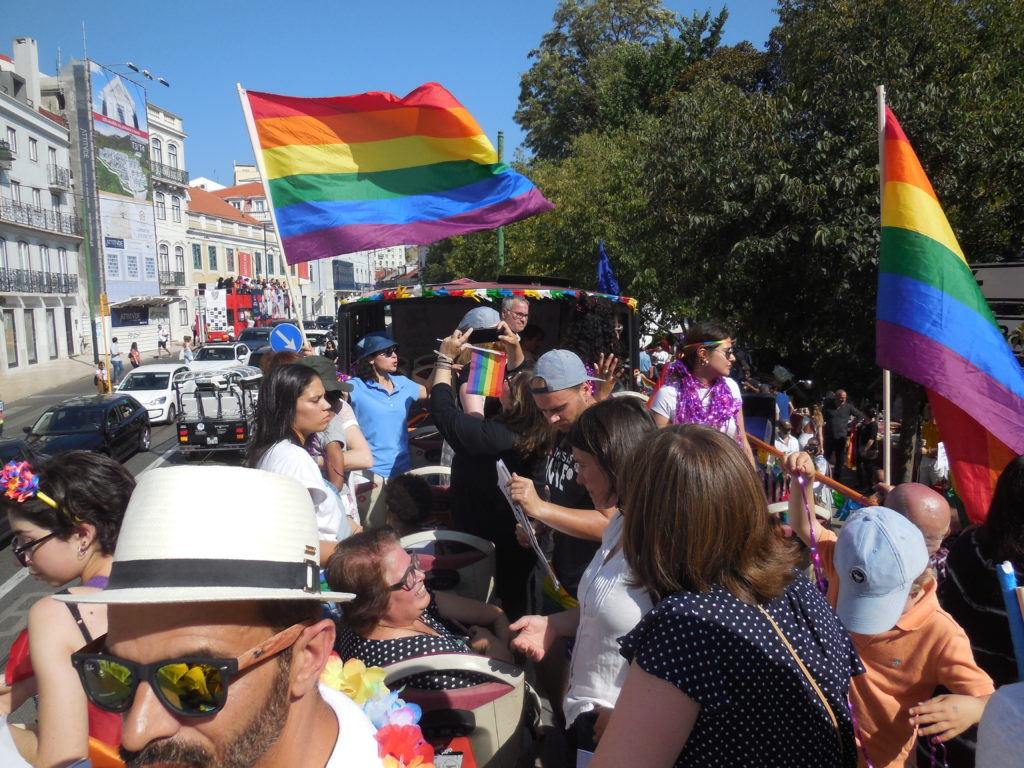 Pride was amazing–here are some photos of how crazy it was (and how crazy beautiful).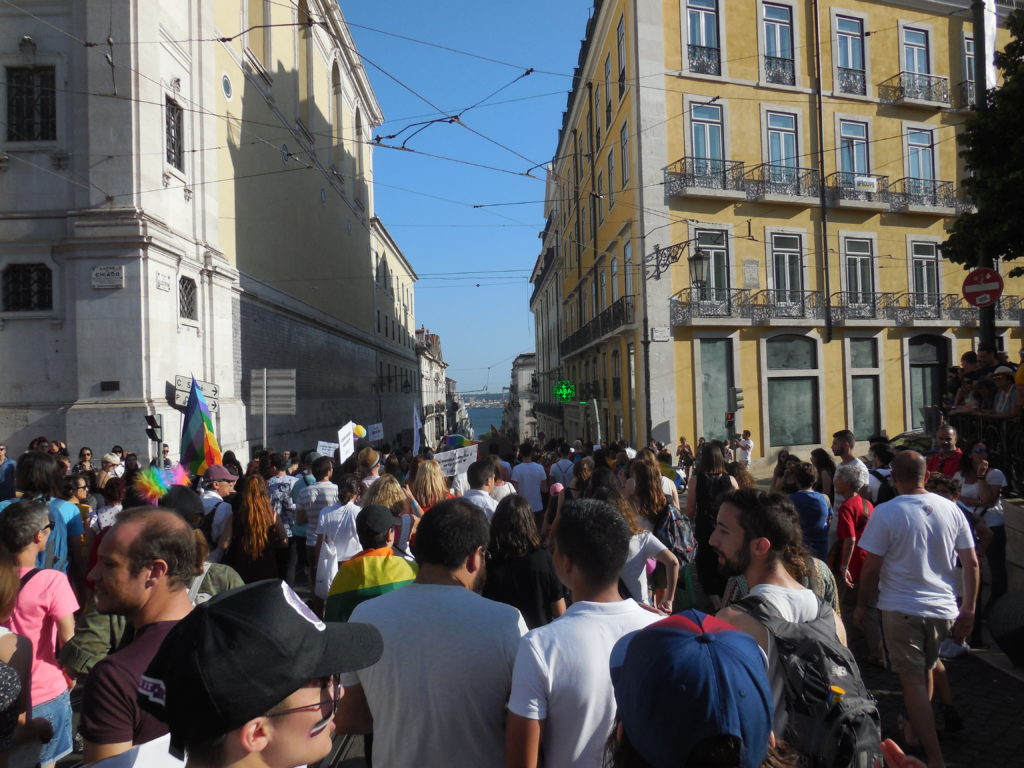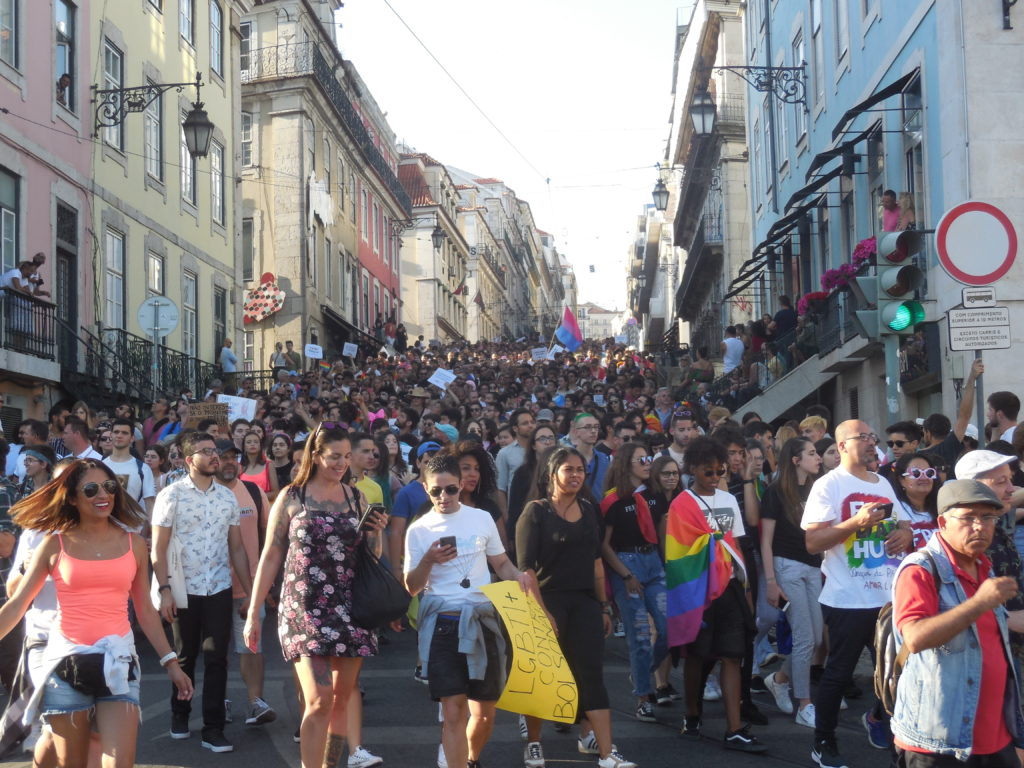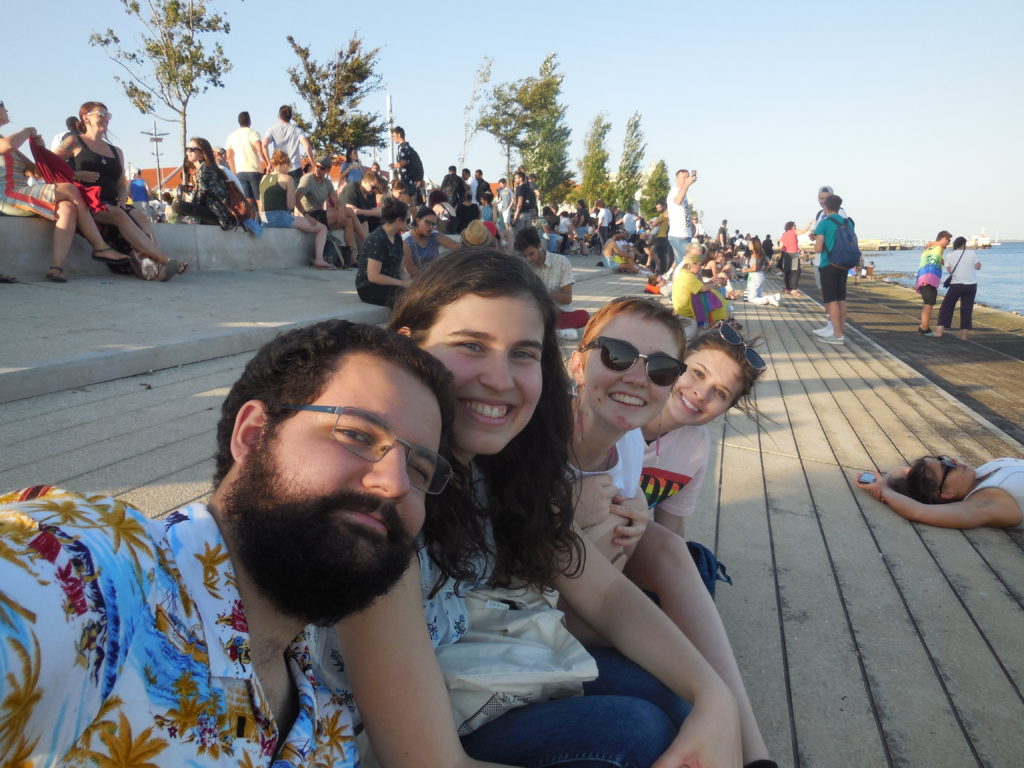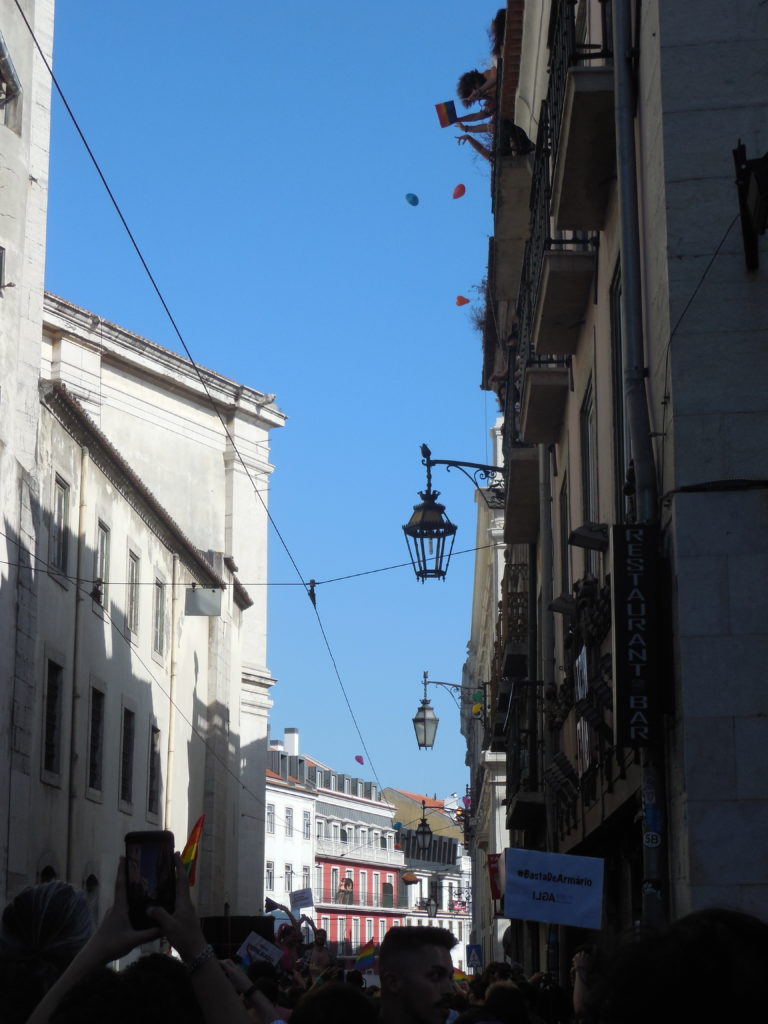 After the parade was over, we met up with Laura and Sebastiao and parted ways with our more senior colleagues, and we ate at the 100 Montaditos place again. I really really enjoy the food there, and I can't emphasize enough how amazing Tinto de Verano is. After dinner, we made our way over to Belem, where there was a free antonio variações tribute concert outside. He was a  portuguese  singer songwriter who died very young and was famous but also gay and that's really all I know because my portuguese is horrible. However, like Freddie Mercury and Elton John, he is also the subject of an upcoming movie now. It was such a good concert. I was nervous, because it gets cold at night, but this was very fine because of all the people standing around. I really really loved the style of music–though I can't recognize any songs right now, I will work on finding youtube links and sharing them here. There was a full Symphony and choir there to accompany a variety of artists as they sang songs written by variações, which was also really cool. Also, the Belem tower looks super cool at night–kind of like it's actually glowing.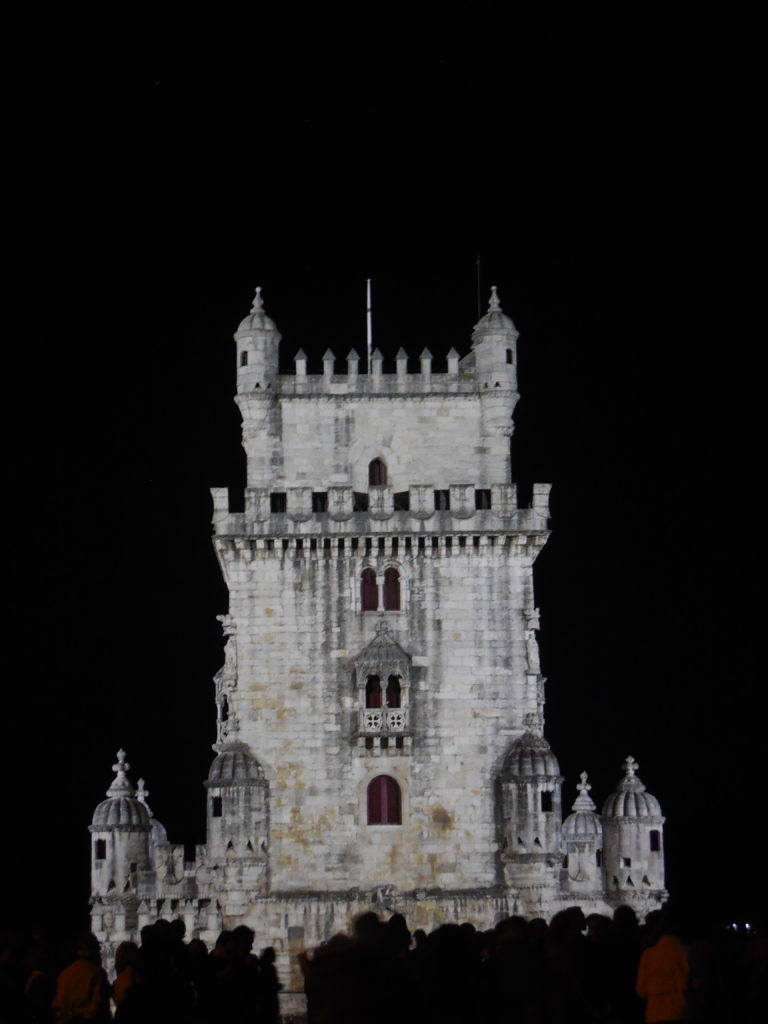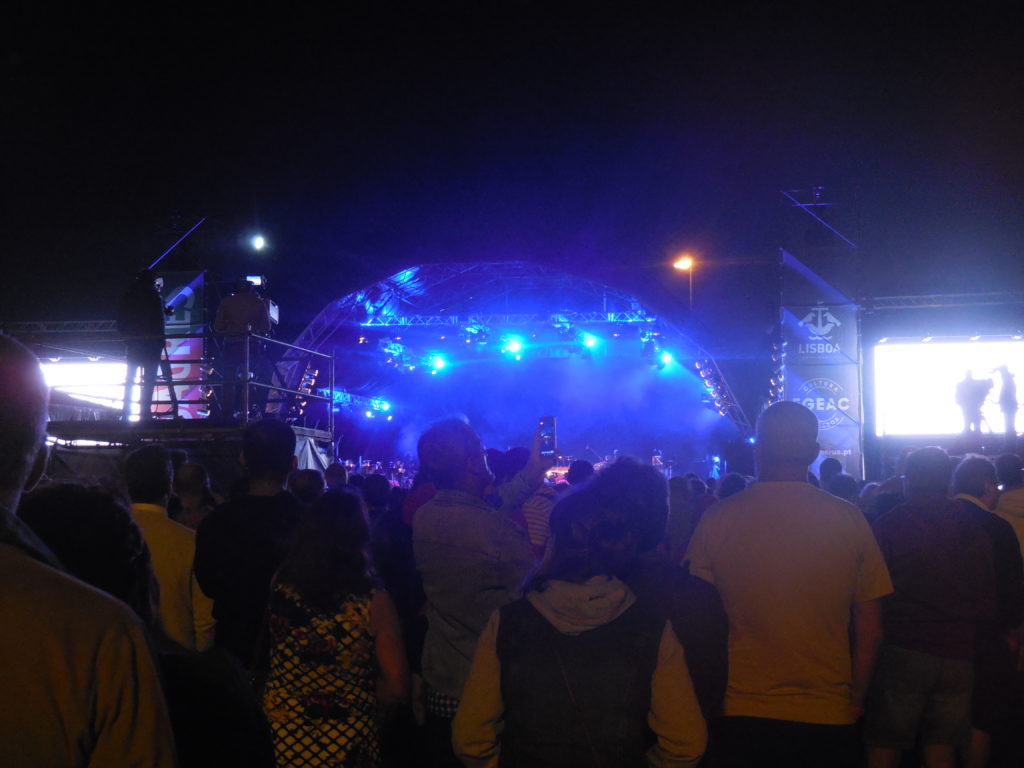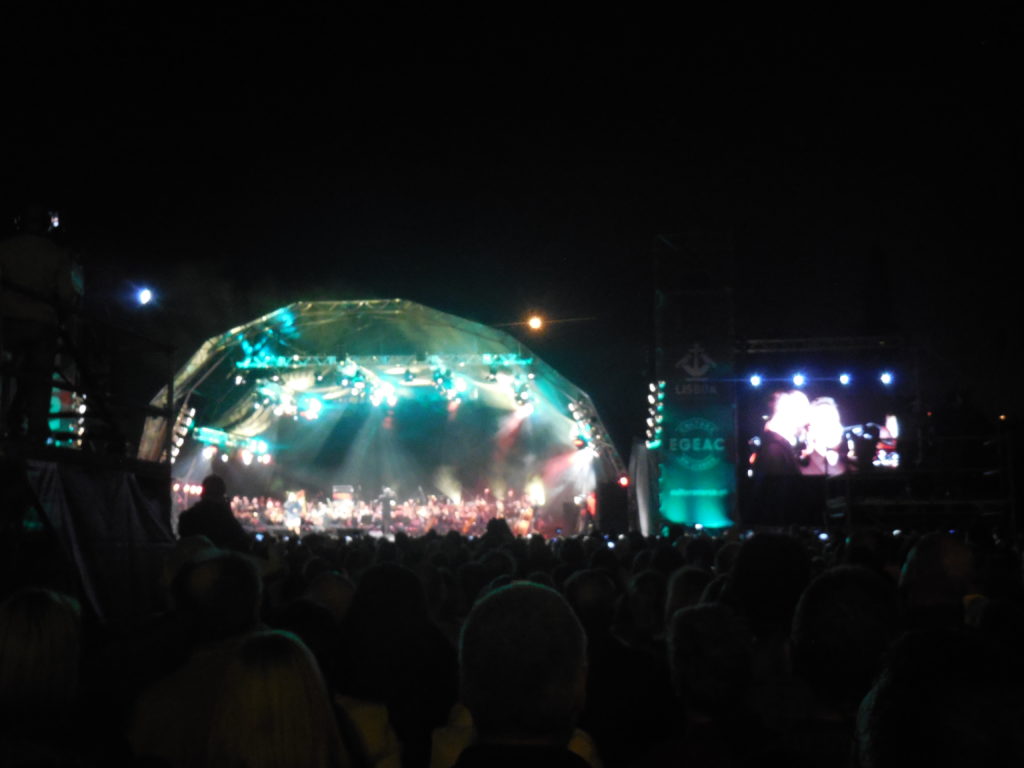 Anyway, tomorrow there will be more adventures and I'm very excited! Thanks so much! it's late now though. 🙂
Much love.