Today at work I continued my cables and caught up with friends at work. It's a weird feeling, knowing that this is my last full week and soon this life as I know it will only be a memory. But that sounds dramatic so I stop those sorts of thoughts there-ish.
We–the interns in pol/econ–were then invited to the Public affairs office to enjoy some homemade banana cinnamon rolls–courtesy of Rami. He's honestly too good to us all. But it was hard not to have a tiny, tiny bit of section envy as all the Pub Affairs interns share an office, with lots of snacks and music and photo editing going on. My big desk on the quiet zone of the Pol/Econ section seems lonely, but honestly, I do need the quiet to work. I moved desks today and I immediately removed the two clocks in the office because their ticking was loud and off-beat from one another. Lisbon and DC time are important to me but I really can't deal with the ticking. Anyhow. Here are the glorious rolls!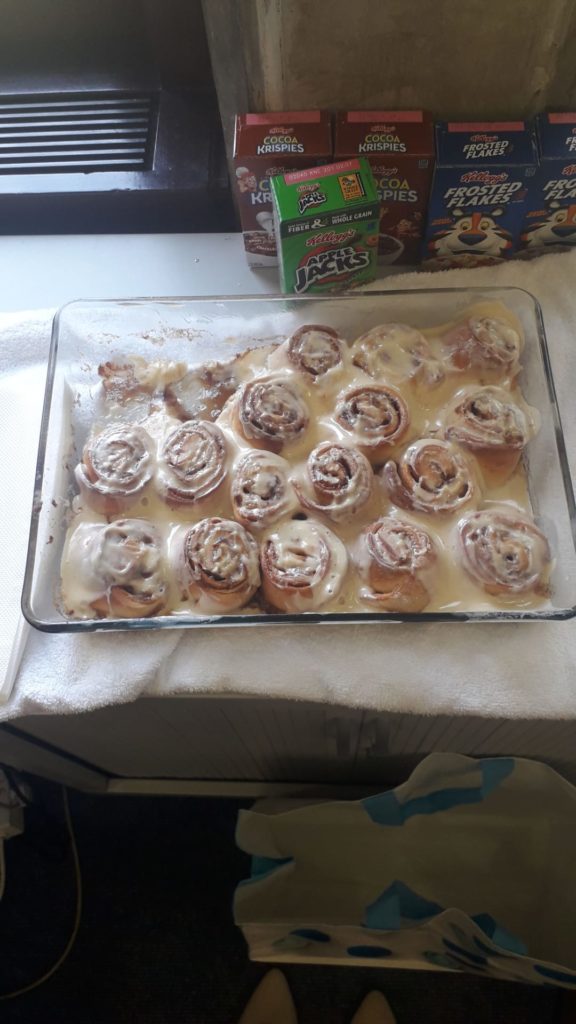 After work I got groceries. I made Shakshuka for dinner–this time, enough for two days–and it was a very picturesque success. I love shakshuka and it's so easy and ~fairly~ healthy and I don't know eggs with tomato and spice on toast is just wonderful. I also tried some pink tonic from schweppes as a consolation prize for not getting orange juice–the machine that pulverizes the oranges and makes fresh squeezed juice is gone! I don't know where it went! it causes me some sorrow but I'll check back tomorrow, as well as in another store.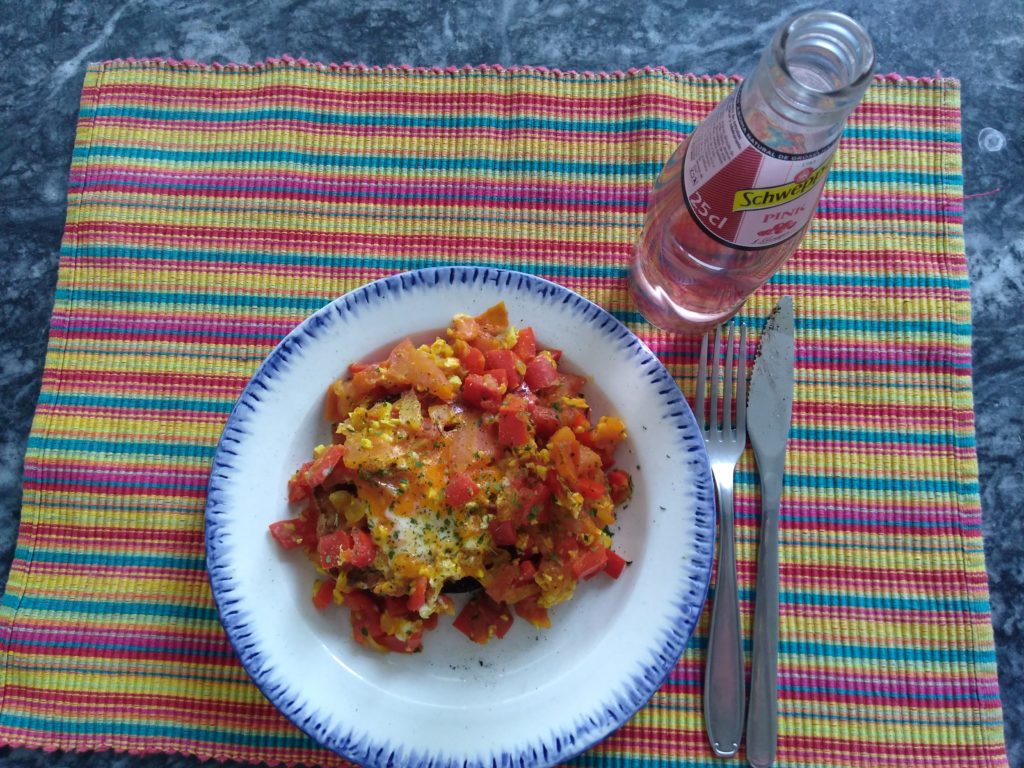 Then, after dinner, I uploaded photos and made a blog post for the weekend– (https://larateich.art/2019/07/22/days-48-49-braga-and-porto-the-master-post/  ) which embarrassingly took 2 hours. Nonetheless, the blog is something I've been looking back on more and more, and it does bring me joy to see at a glance what I've been up to. I don't know–do I really have that poor of a memory?
I love shakshuka and I love living here! yeey! Here's to another great day tomorrow!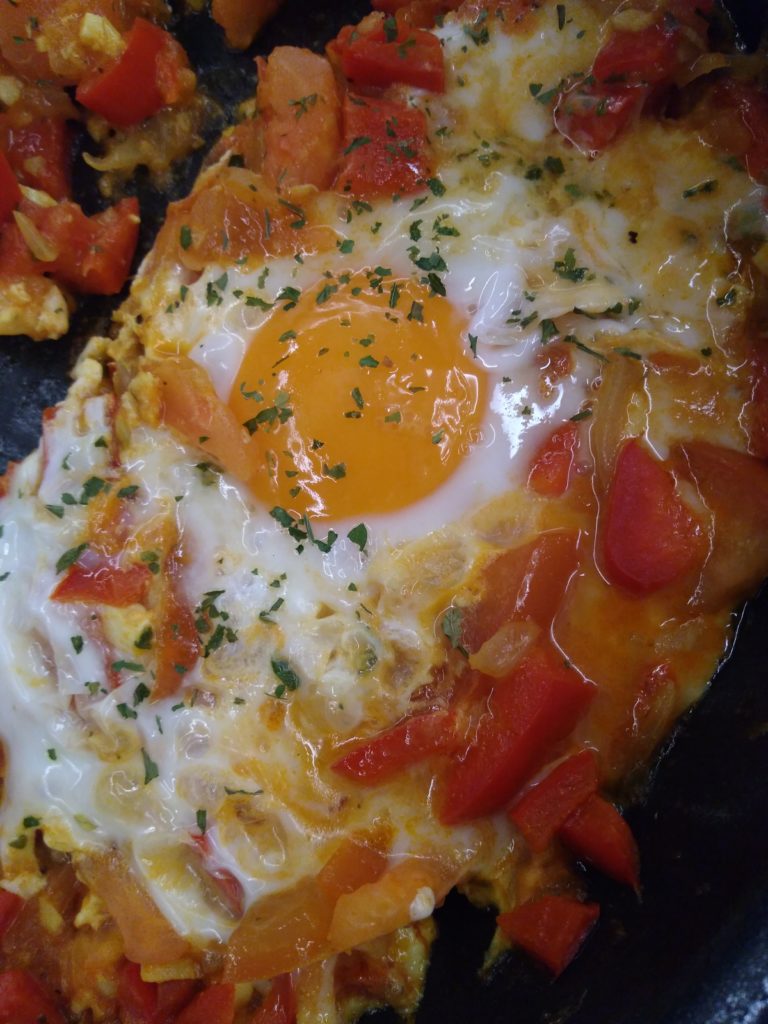 Much love!