It's been a few days since I've gotten out, and I thought I would write a post on what I've been up to since then! So on Sunday, we all piled into the car and went to the beach for sunset! It was beautiful and I loved the ocean and the open air and everything!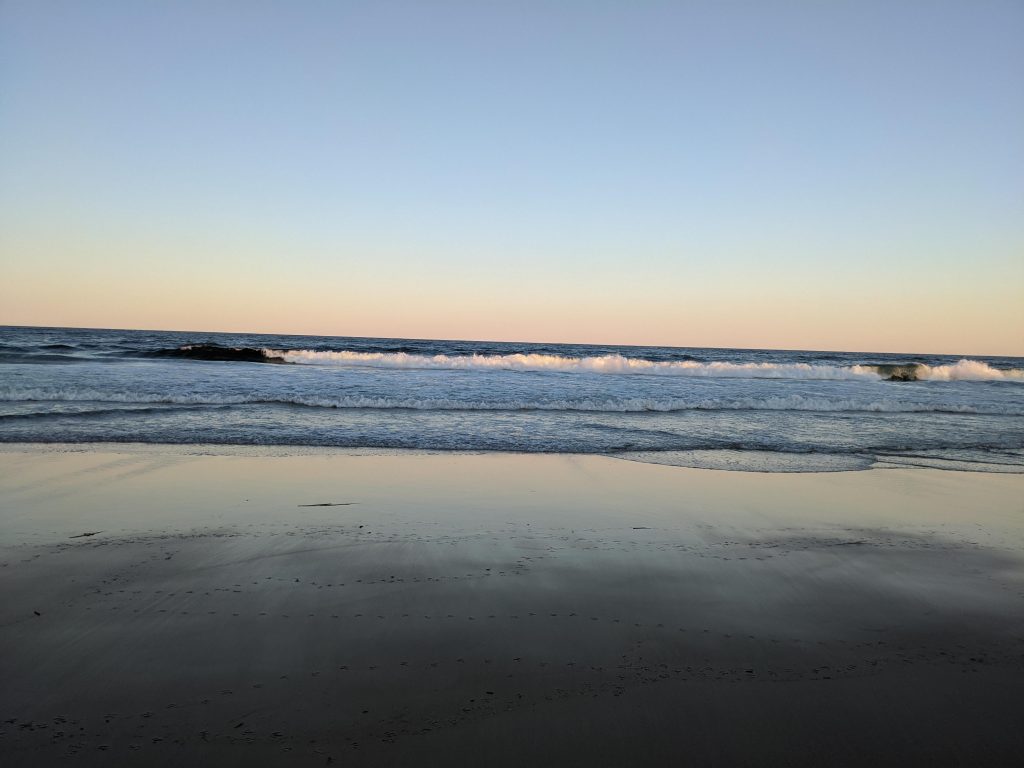 A portrait mode selfie with Sophie. It's chilly hence the HATS!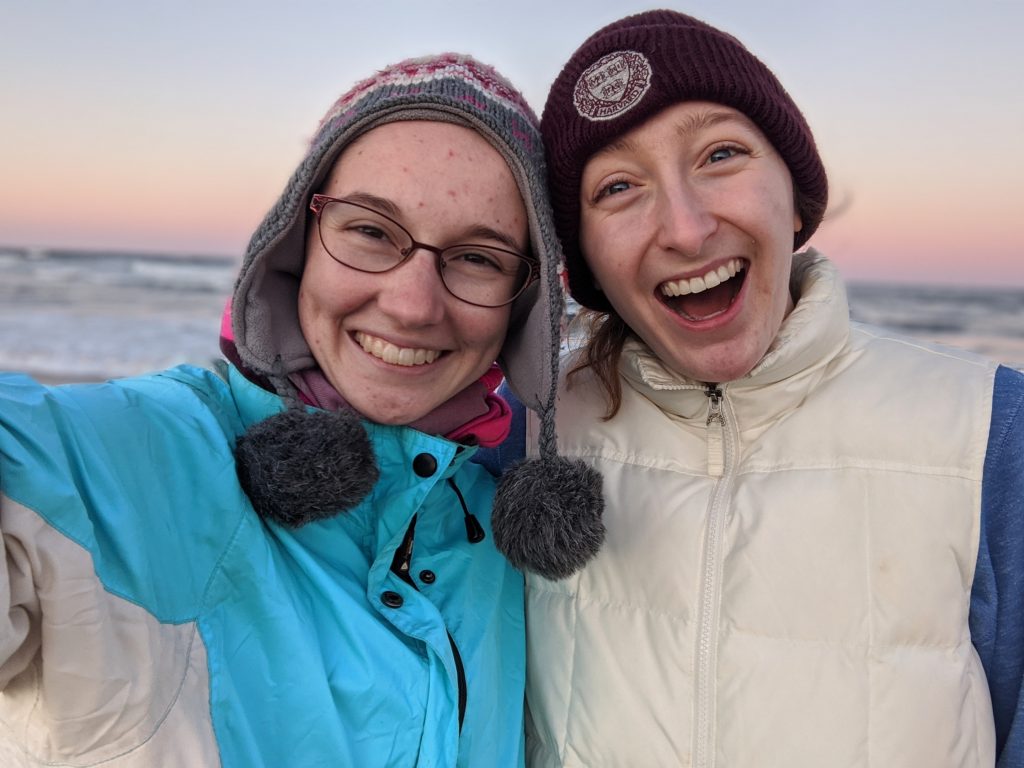 The boardwalk out to the beach from the marsh road looked ghostly and beautiful after sundown.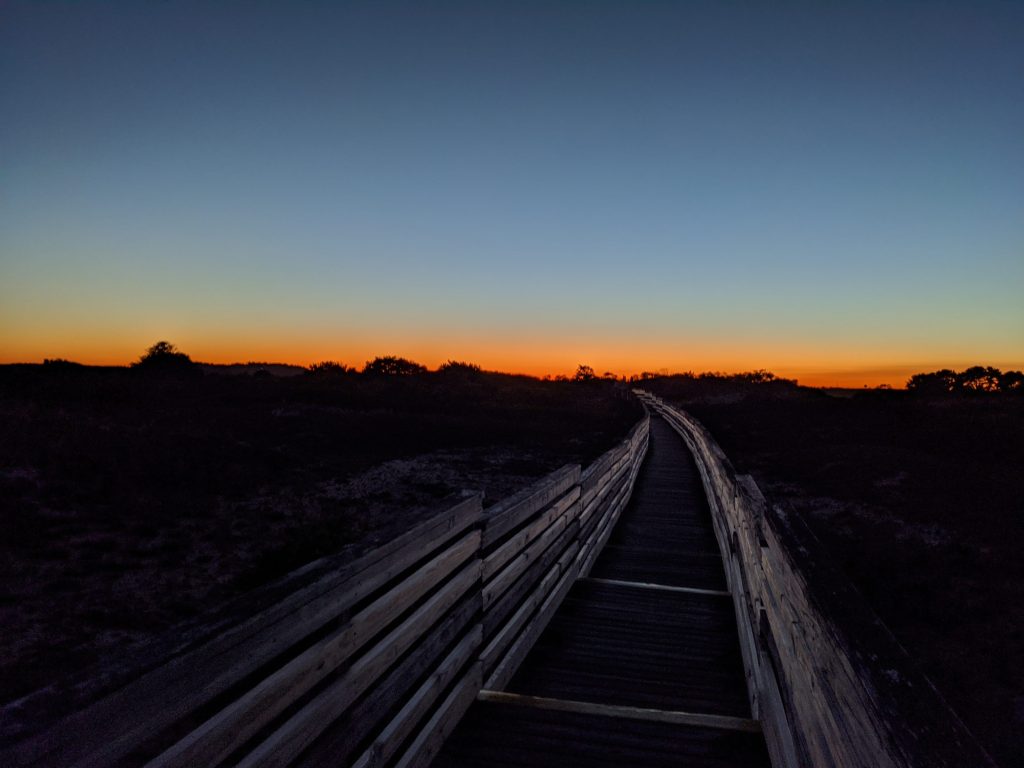 When we got back, Sophie got to work making a cake while I did chinese homework and prevented her from melting the butter for the buttercream. This was a vegan cake apart from the frosting, though! Lemon blueberry 🙂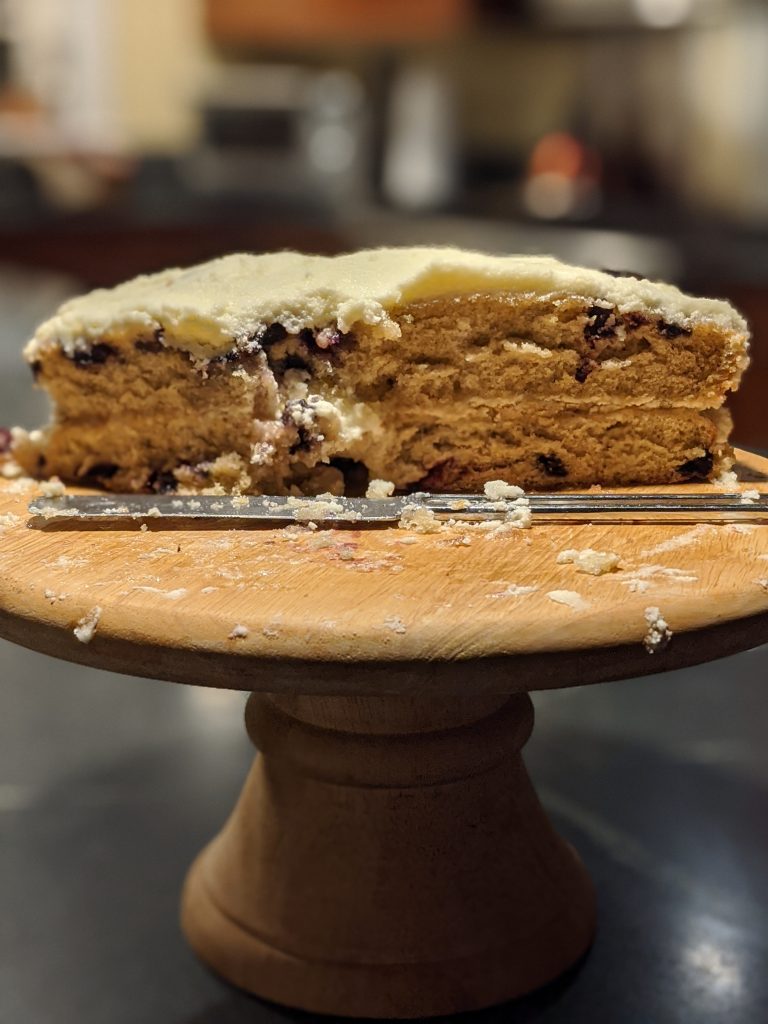 This past week, I've continued my method of painting during my larger lecture courses, which has forced me to slow down my process and think more deeply in between painting sessions, since when the lecture ends, I have other things to do and can't just race to the finish line of the paining.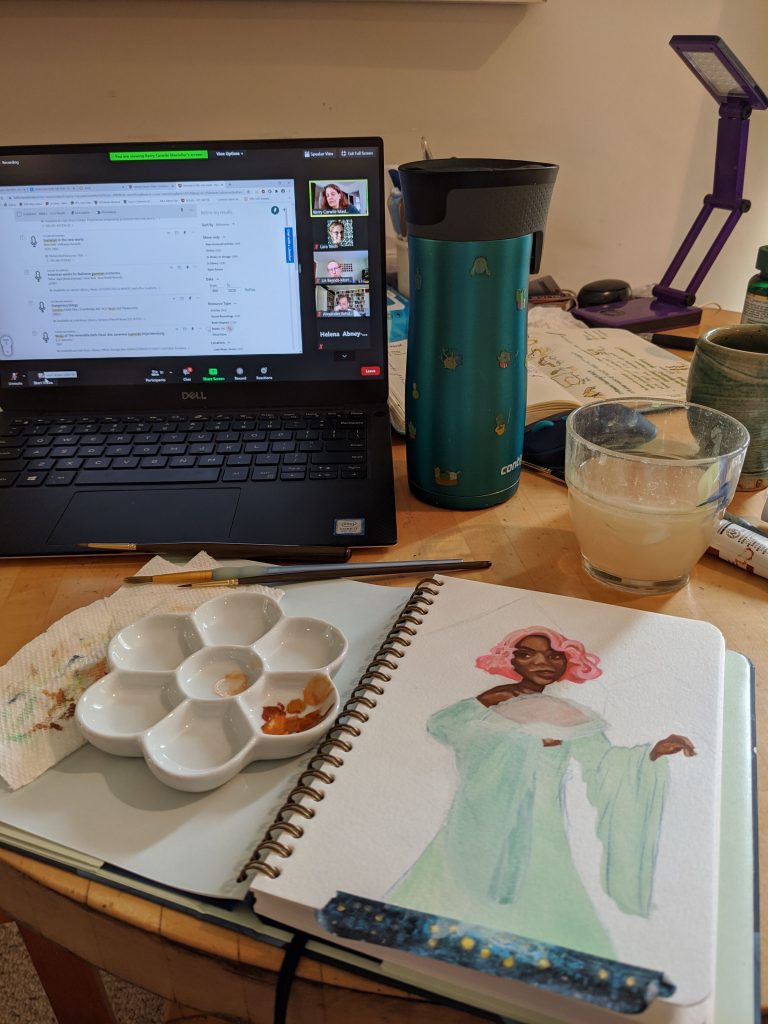 I changed my mind a few times about the color of the things, and I'm still not sure about the background. But overall, this has been fun and a good way to stay connected. perhaps next week I'll try working on three different paintings for my three different lecture classes.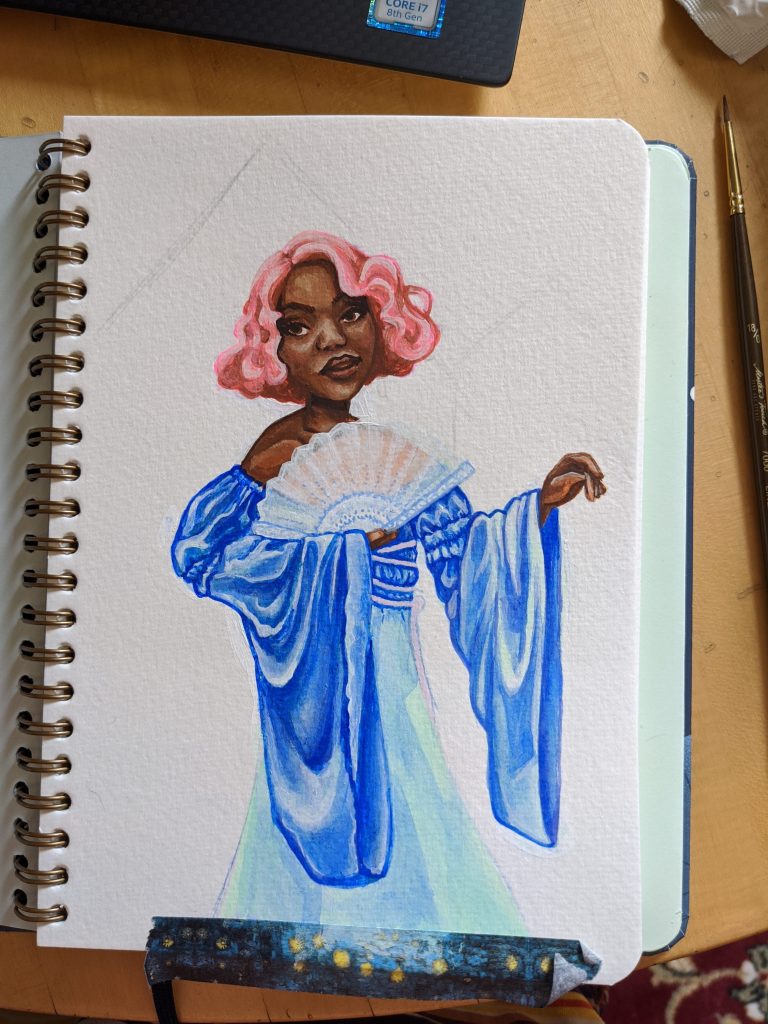 I need probably another lecture or two before I'm done–this took me 4 lectures to this point (including sketch)