This morning started slowly with a painting session and a lazy person breakfast and lunch. I had the day off today for Portugal National day so it was nice to sleep in, listen to npr, and paint a card for the coworkers that took Laura and I out to brunch yesterday. I tried to let myself be inspired by tiles in Lisbon 😉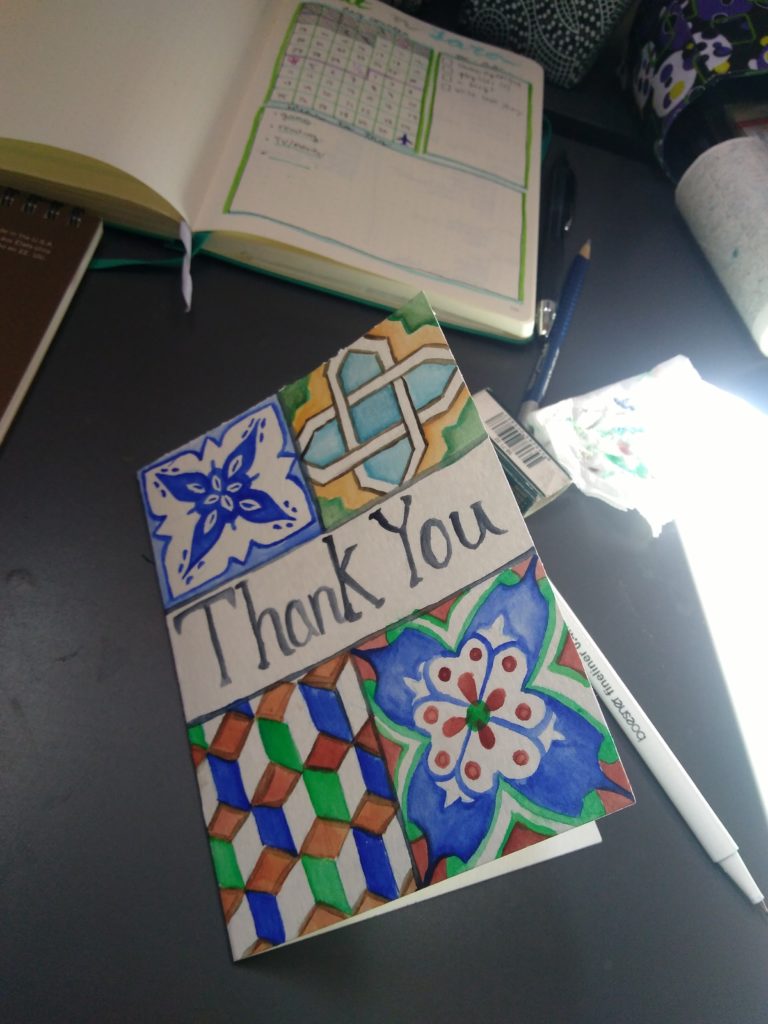 Then, I met up with Laura and Michael, the other interns, and we explored the Necessidades palace and park together. The palace is in use so it's not to be toured inside, but the exterior was still pretty and the courtyard up front had an awesome lookout.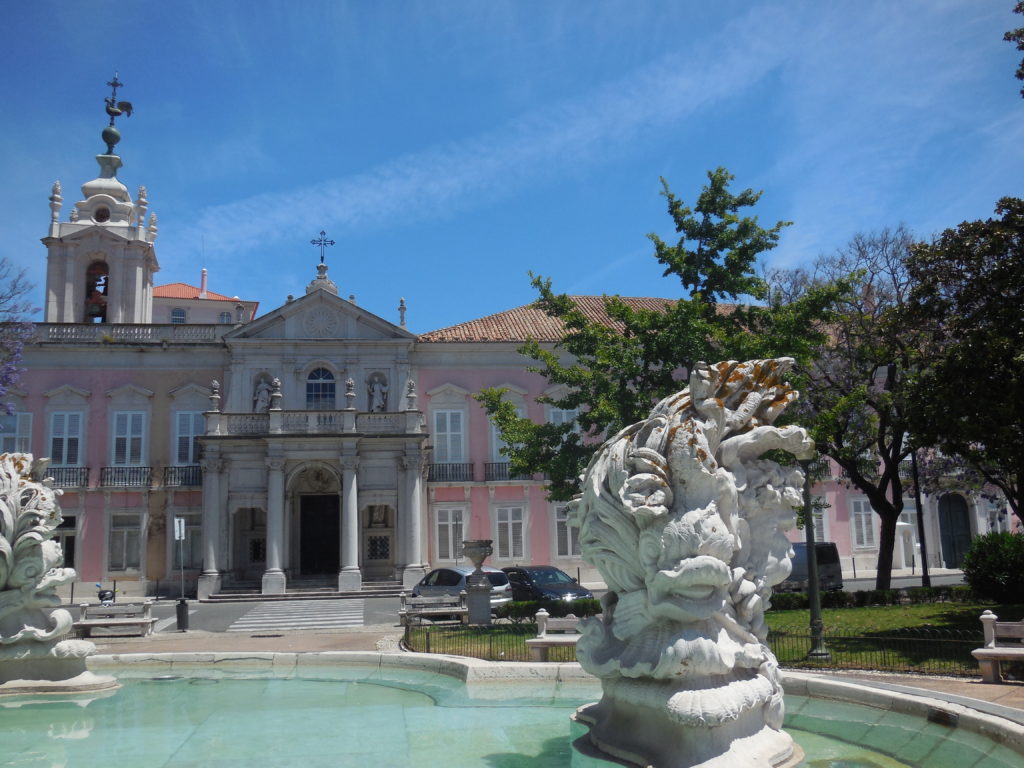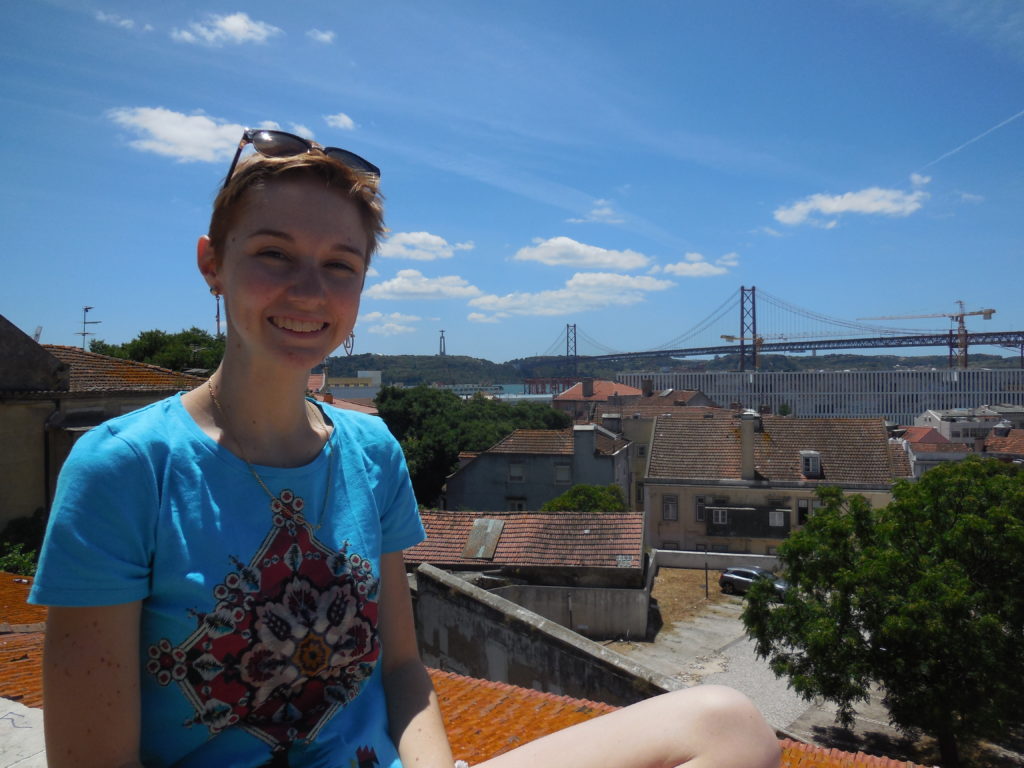 The park was really nice too and had so many plants, including a large cacti section, which made me miss home a bit–but these were strains of Yucca and Agave that are different from the ones I'm used to. I tried my best to hide my disbelief when Laura and Michael said they'd never seen a cactus like the prickly pear in real life before–but it makes a lot of sense. The US is so geographically diverse, in part because of its size, and I'm constantly impressed that we're all here, with the same goals, working at the same place trying to represent the United States fairly. Anyway, I thought it was cool.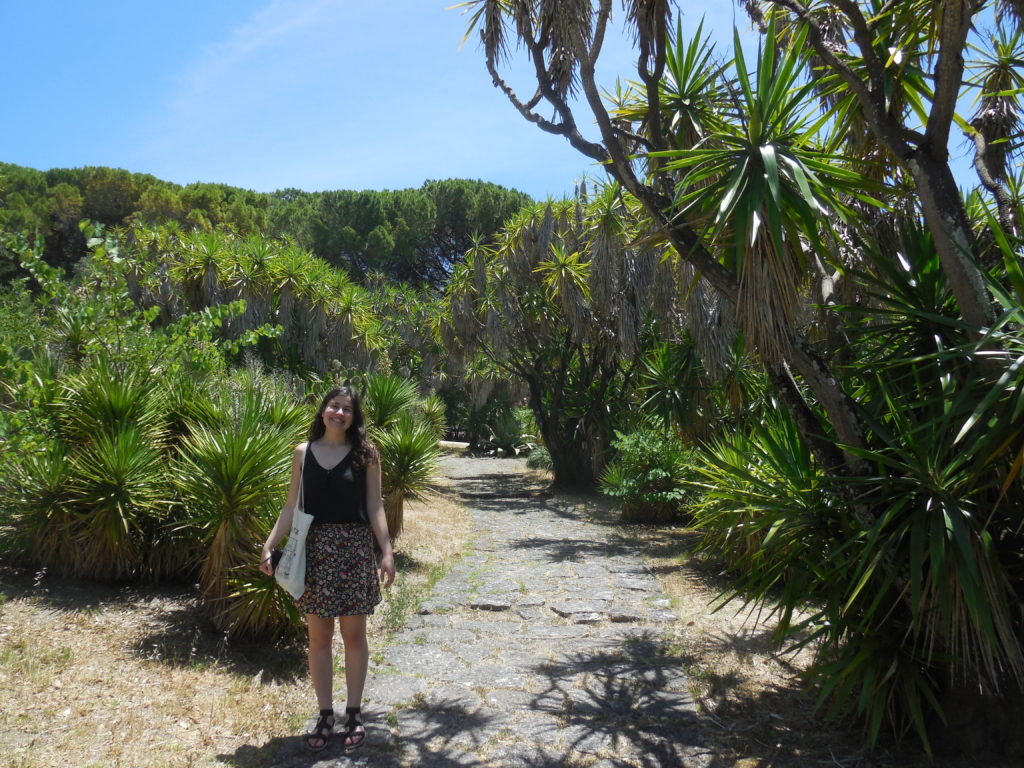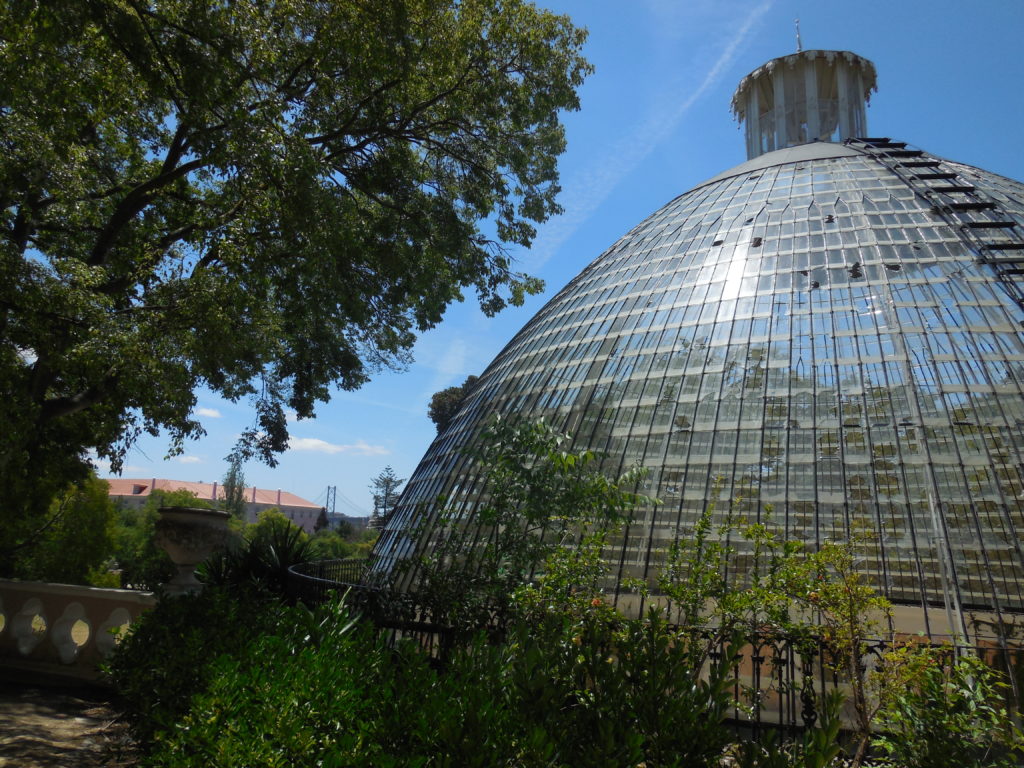 After that, we went to the LX factory, and extremely hipster collection of shops and restaurants, that had a beautiful bookstore and many murals (and many people taking photos).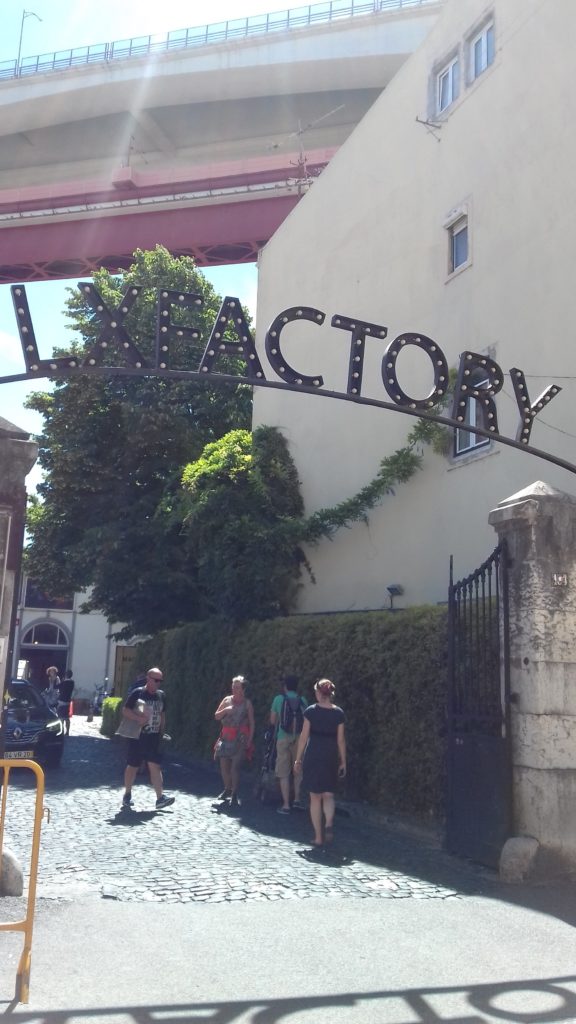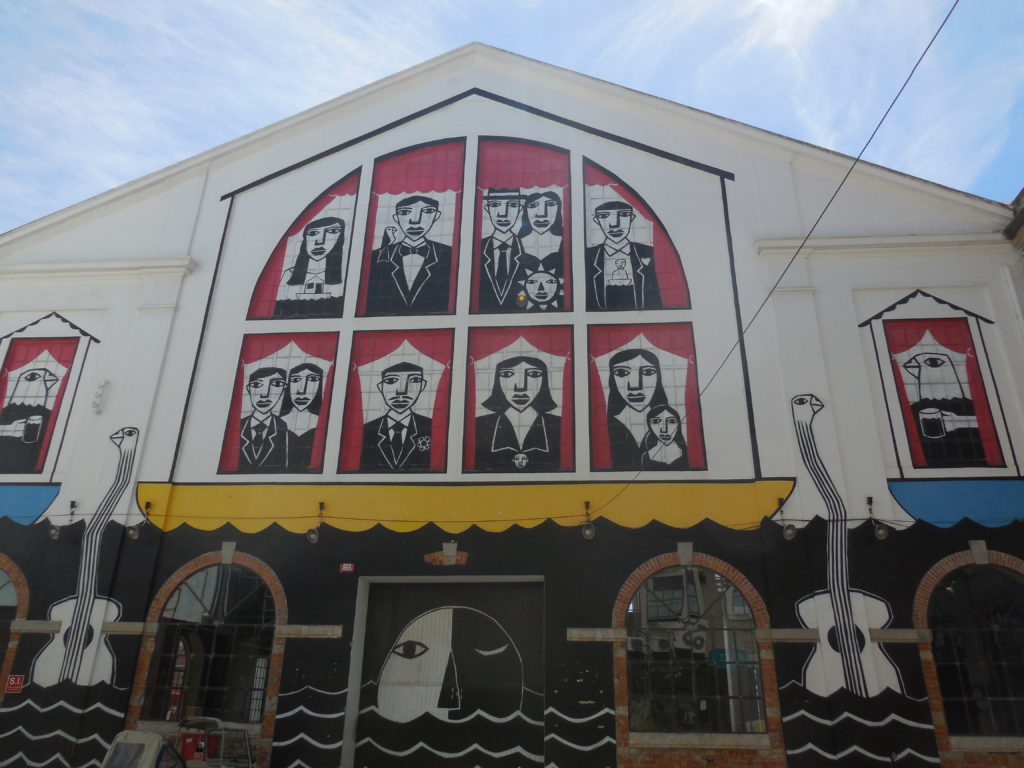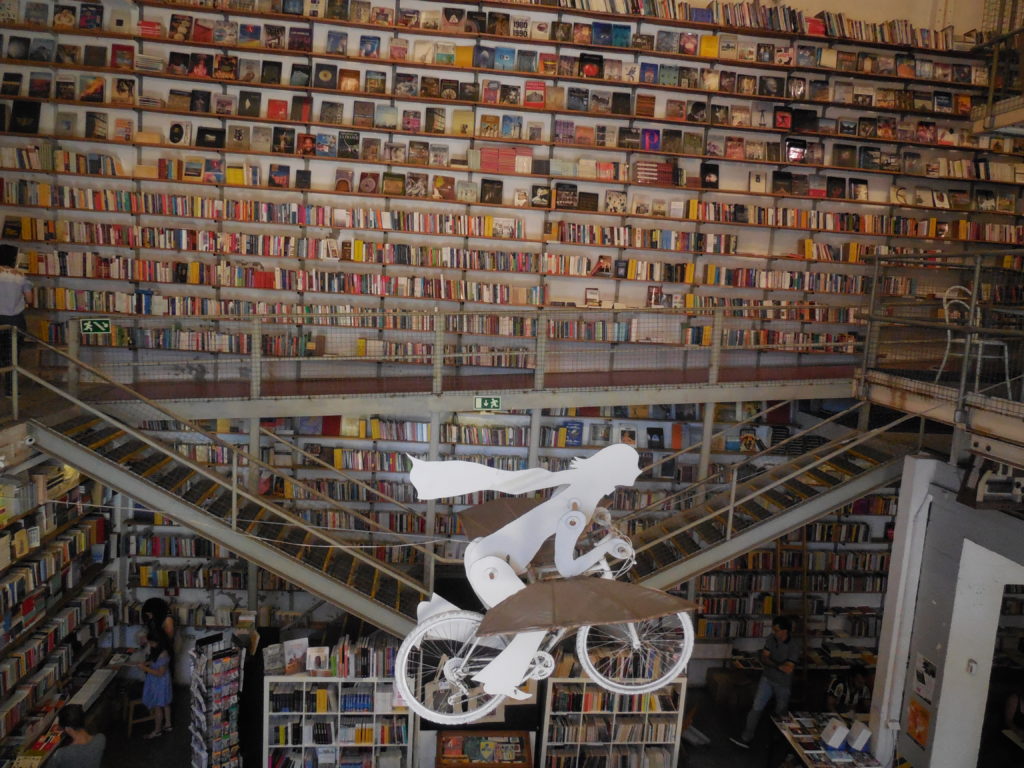 We ate an afternoon snack at a funky "sweets charcuterie" place that served biscuits mixed with flavored chocolate or condensed milk that looked like salamis.
Now comes my supreme guilt: the reason we went to this hipster, out of the way place was because I was meeting a friend from school there (a suitemate from freshman year) but much to my agony right now (as I write this), we didn't take a photo together!!!!!! oh well. next time. Together with my friend and the other interns we walked back to the center of town, where we ate dinner. On the way there were SO MANY pretty buildings. Lisbon is a staggeringly picturesque city.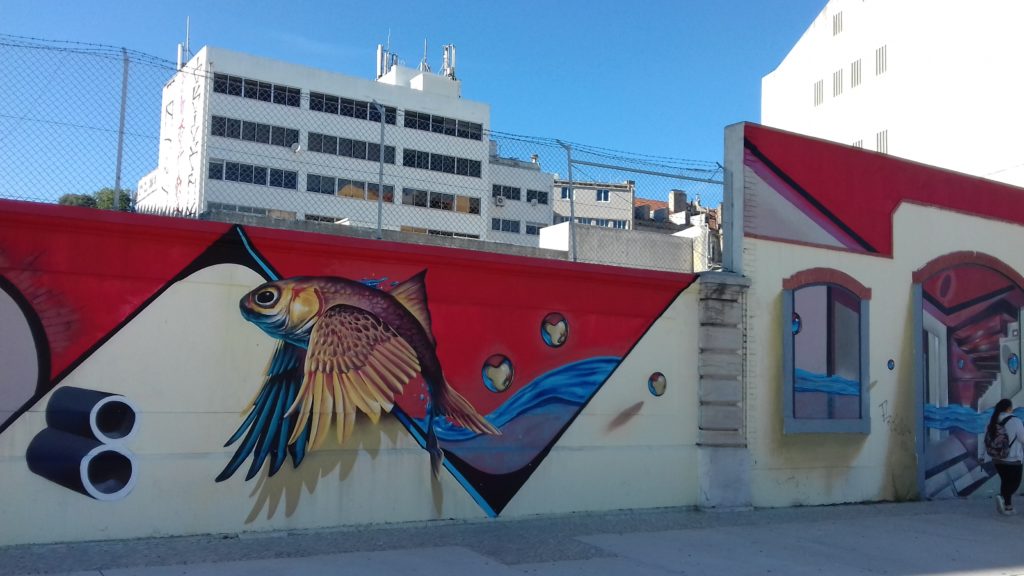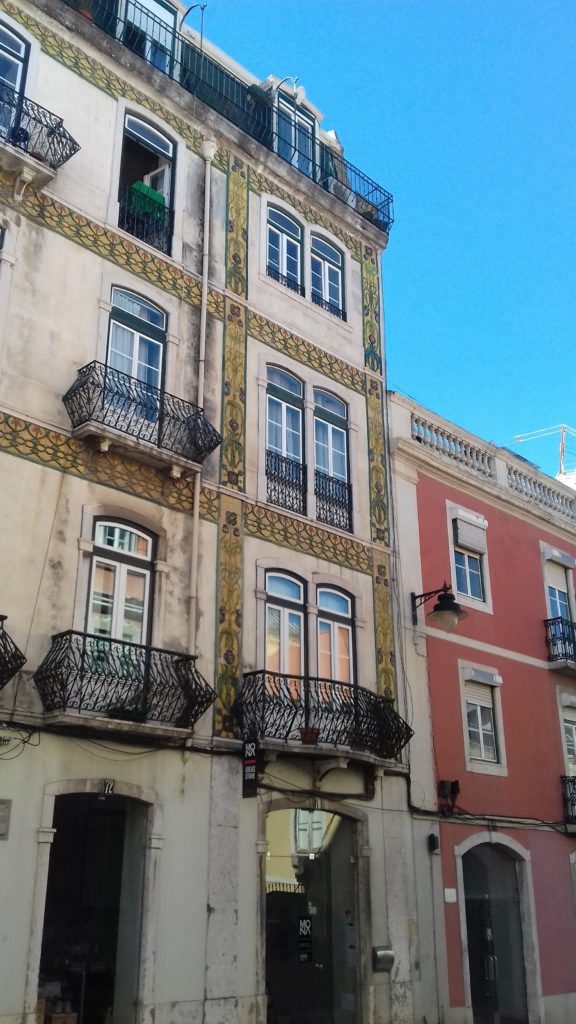 Laura, Michael, and I finished off the day at the highest point in Lisbon, the Miradouro de Nossa Senhora do Monte, a free lookout point over the city. It was absolutely beautiful, and though there are many other viewpoints of the city, this one is technically the highest. 😀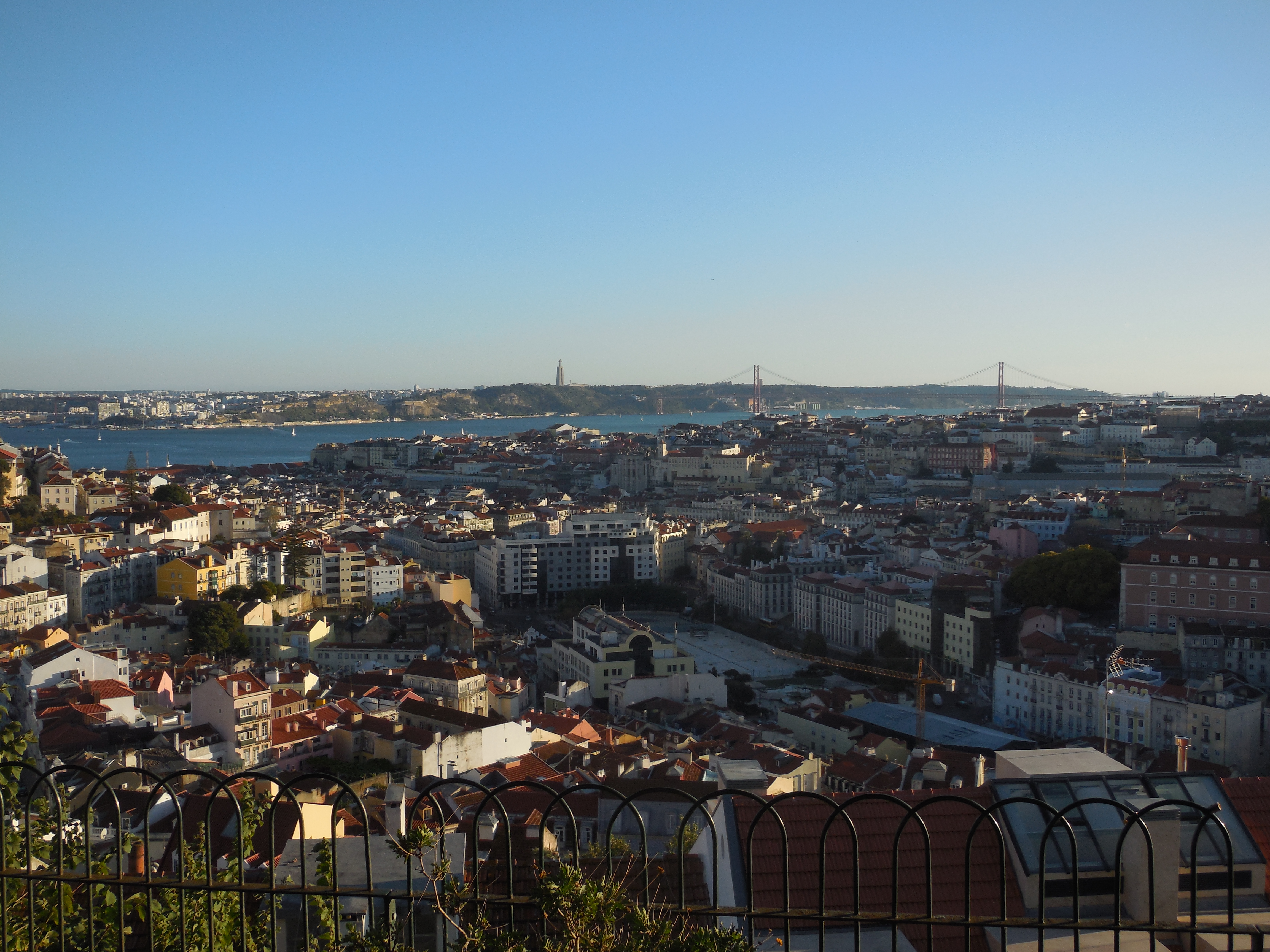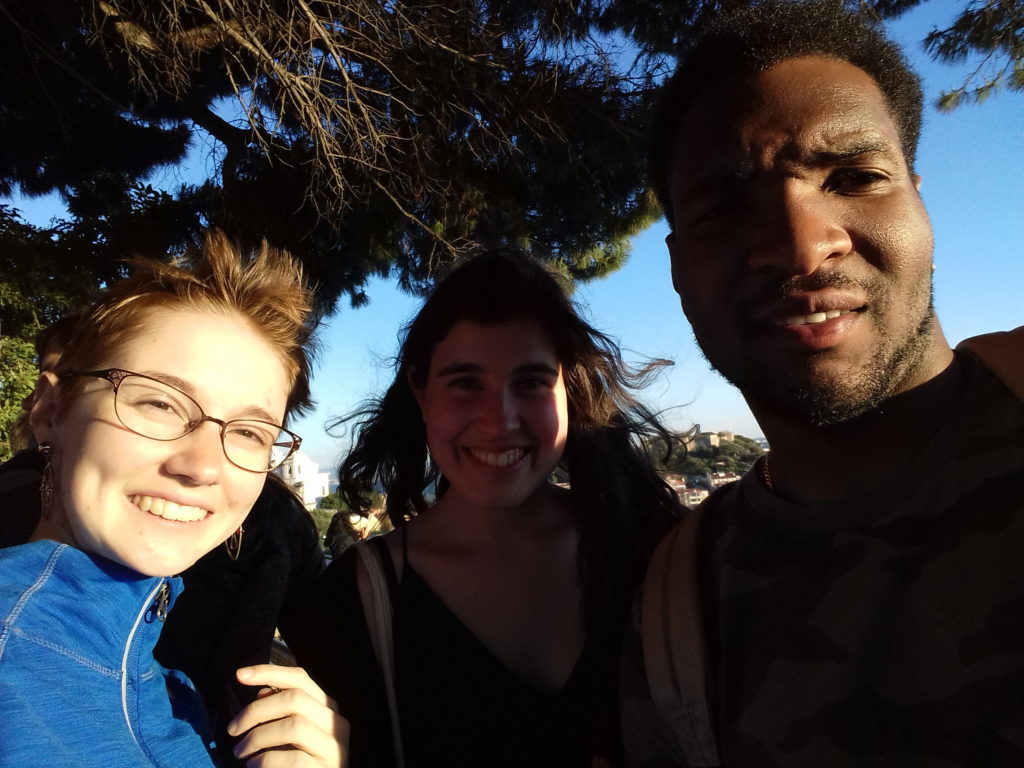 Tomorrow marks week 2 of work– out of 8.5 weeks, I have done 1 already! That feels crazy to me, as time flew by. I think time will fly this week as well, since we have Thursday off in addition to today. This Wednesday is known as a massive party night, so I look forward to the experience–and Thursday is known as the day to recover.
And yay I figured out how to resize the photos on Kat's fancy blog design! sorry for all the small ones up till now, hehe. now I can inconsistently change the sizes of the photos to suit me 😉