Today I had brunch with some colleagues from the embassy, which was amazing and delicious and very filling! After sleeping in and eating such a large lunch, I was more than happy to walk around and take photos of all of the buildings. It was another beautiful day, and it was so nice to enjoy Lisbon on foot, in the neighborhoods.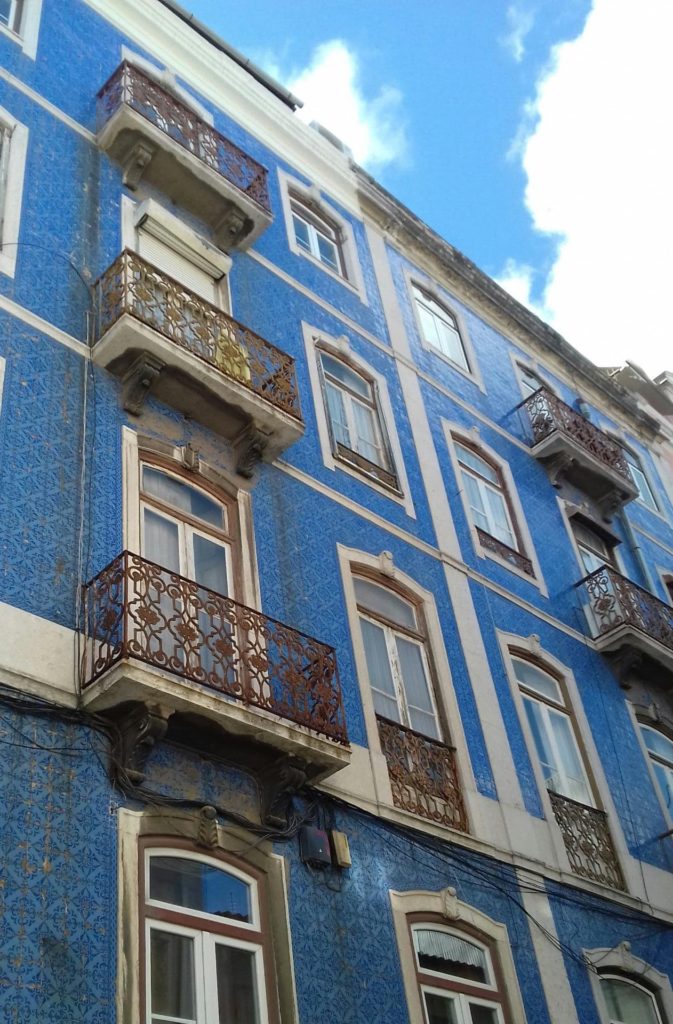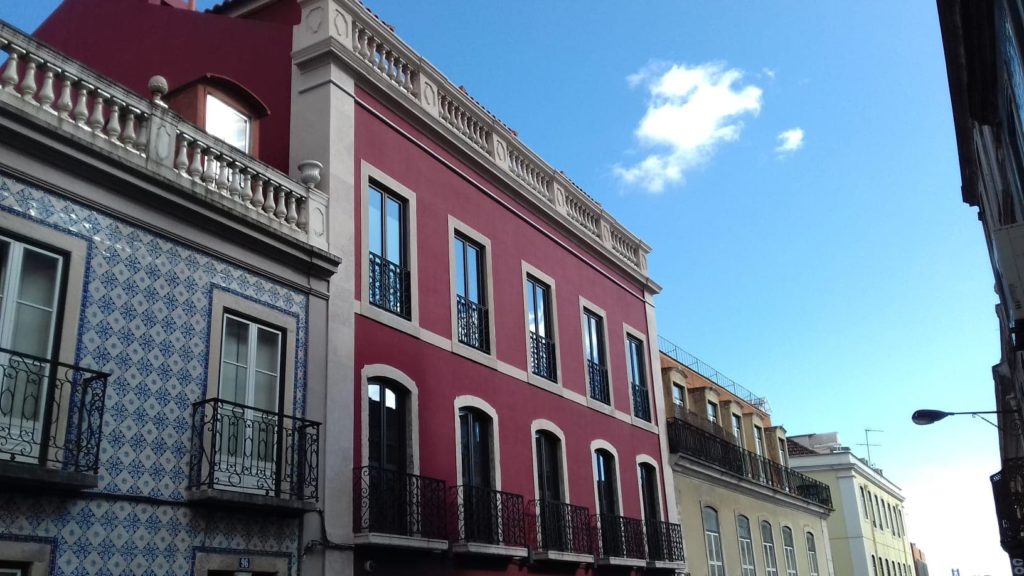 One thing I will say, though, is my calves and knees are killing me! They are so sore and tired–from all the hills! Lisbon is really a very hilly city, so everything was up and down and then sometimes stairs in between. But everything was so beautiful–and there were parks in between with benches for resting.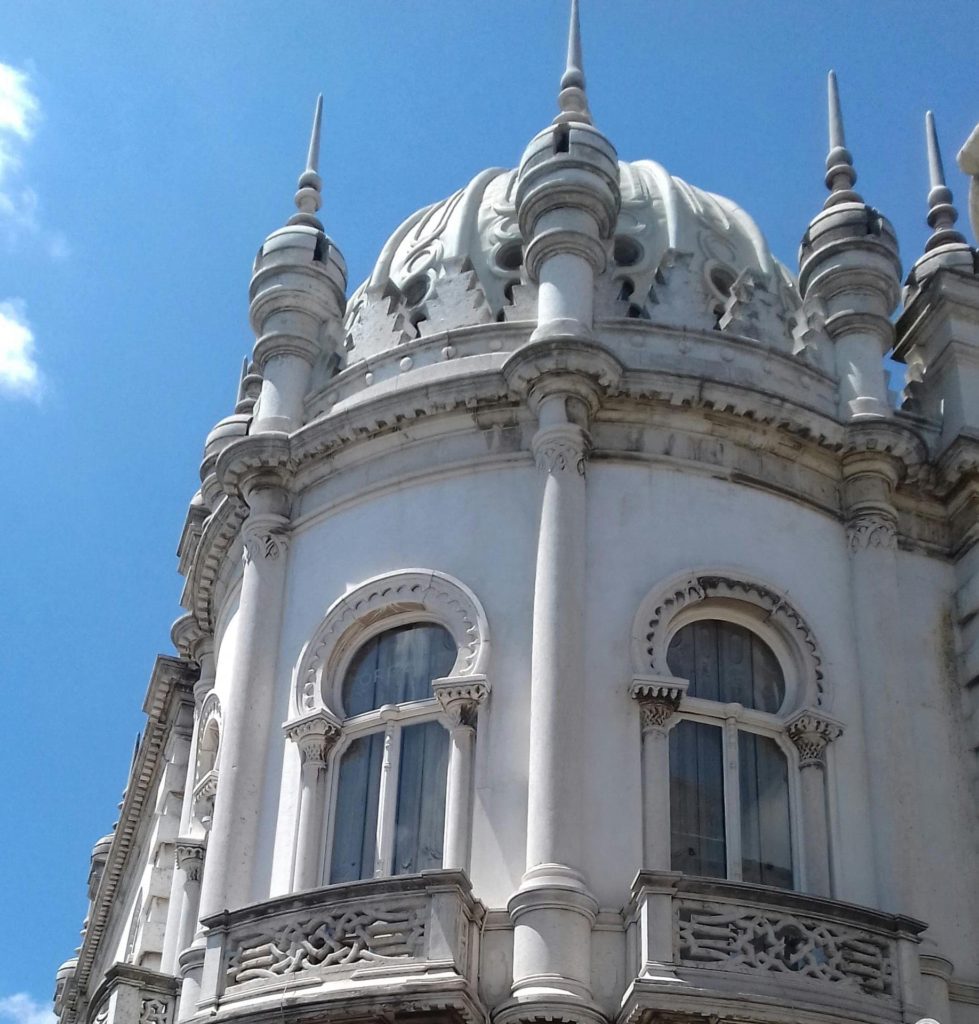 After walking around for a goodly bit, we decided to eat some ice cream at a much-recommended place. The line was long–at least 15 people were ahead of us–but it was worth it for this creamy and amazing gelato.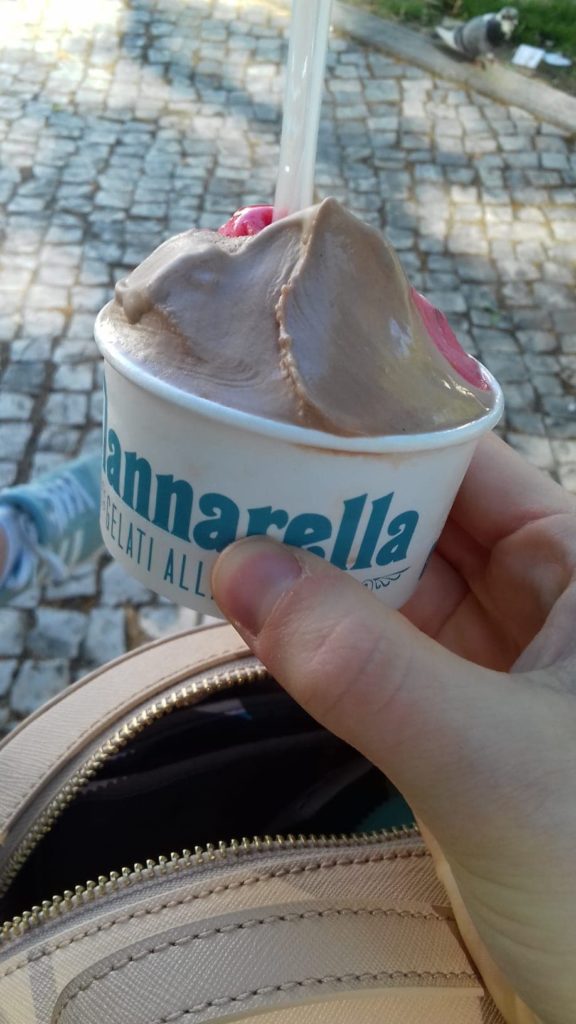 After ice cream, we decided to make our way back home, but we came across a book-market-festival near one of the metro stops, so we had to stop there and look around. There was a massive variety of discounted books–including some popular titles in English–but I am too loyal to my kindle to want to purchase printed books on vacation.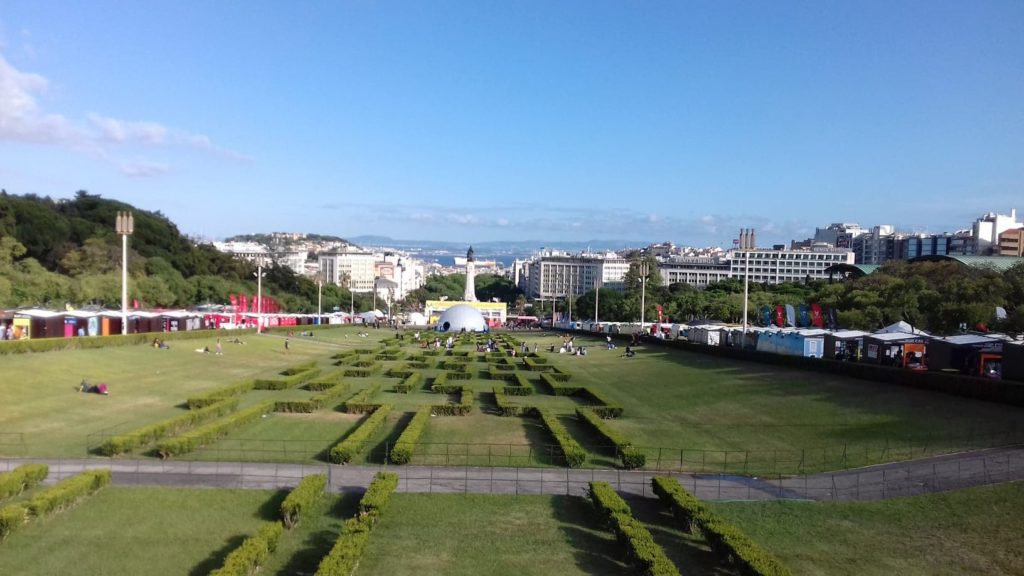 From the center of the festival, this park overlooked the Marquês de Pombal area–as well as the rest of the city and the river in the distance.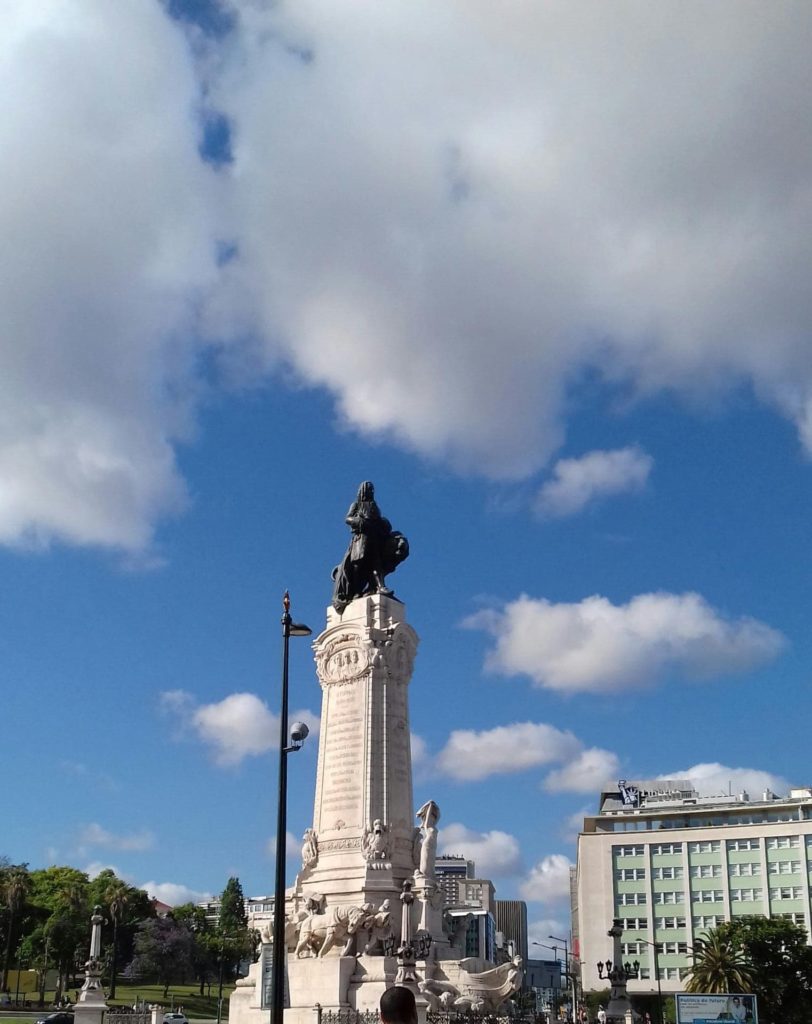 That's all for tonight–I am not yet certain what tomorrow holds (since it's a day off) but I will be back again with another post 🙂
Much love!