Today was another day at work, but at a high of 76 degrees Fahrenheit, it was the warmest day we've had yet.
So I wore summery clothes! and it was wonderful
For lunch, we sat outside and I ate a plateful of seafood pasta–it had shrimp, clams, mussels, and fish, and it was really pretty good. I mentioned that there were a lot of bones to my lunch companions, though, and one of the Portuguese interns shot back, "well, it's real fish, from the ocean" and I was like, "dang". Fish is taken seriously here. But it's good, I'm adjusting and learning and I really have loved everything so far.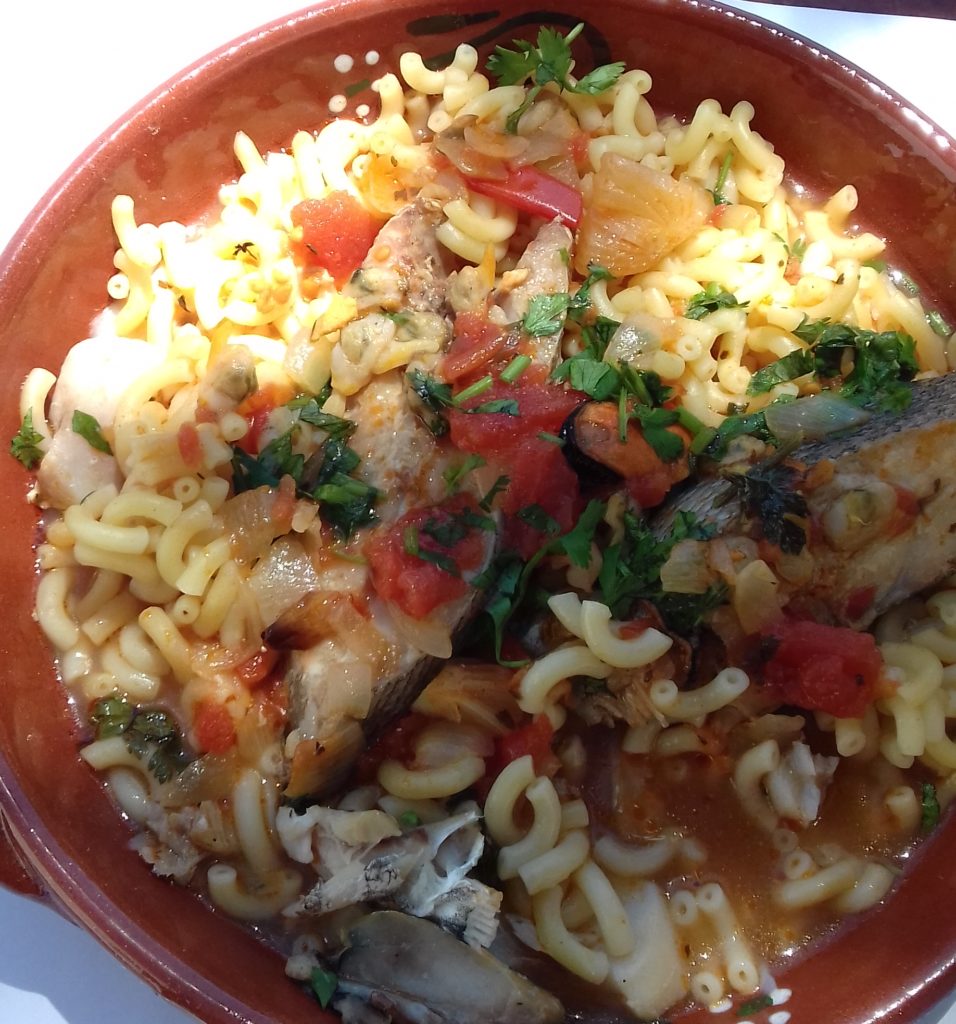 And really, for 5 Euro, the embassy cafeteria feeds us pretty well.
After work, I hosted another Intern Dinner, which was really nice. We made Zucchini Pizzas, which was fun and very easy. I love getting to know the other Interns–who have all actually already graduated and are moving onward to either Master's programs or actual jobs–and my kitchen is well suited to have several chefs in it. 🙂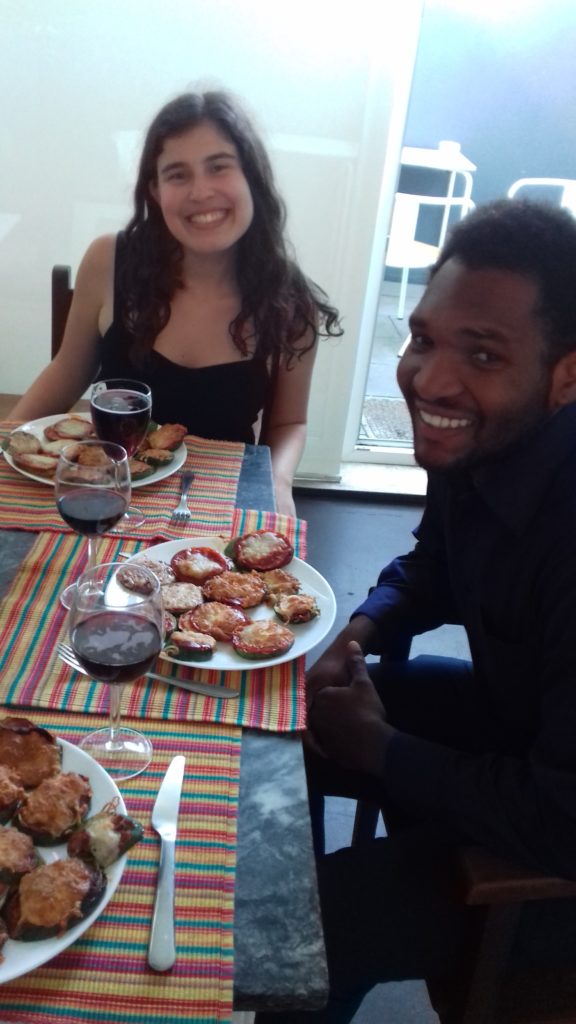 Tomorrow should be a very exciting day!
Much love!