Hello! tonight it's kinda late for a work night–especially with my new goal to do yoga every morning before work–but I just had to iron all of my clothes. it takes time, but at least I only have to do it every two weeks or so.
I wanted to post a photo of my morning breakfast–which is fun and gets more complex every day. This is coconut flakes, toasted Hazelnuts, chocolate chips and hot chocolate powder on my base of oats in oat milk with some brown sugar. I know, I know. It's overkill. But I love it! hehe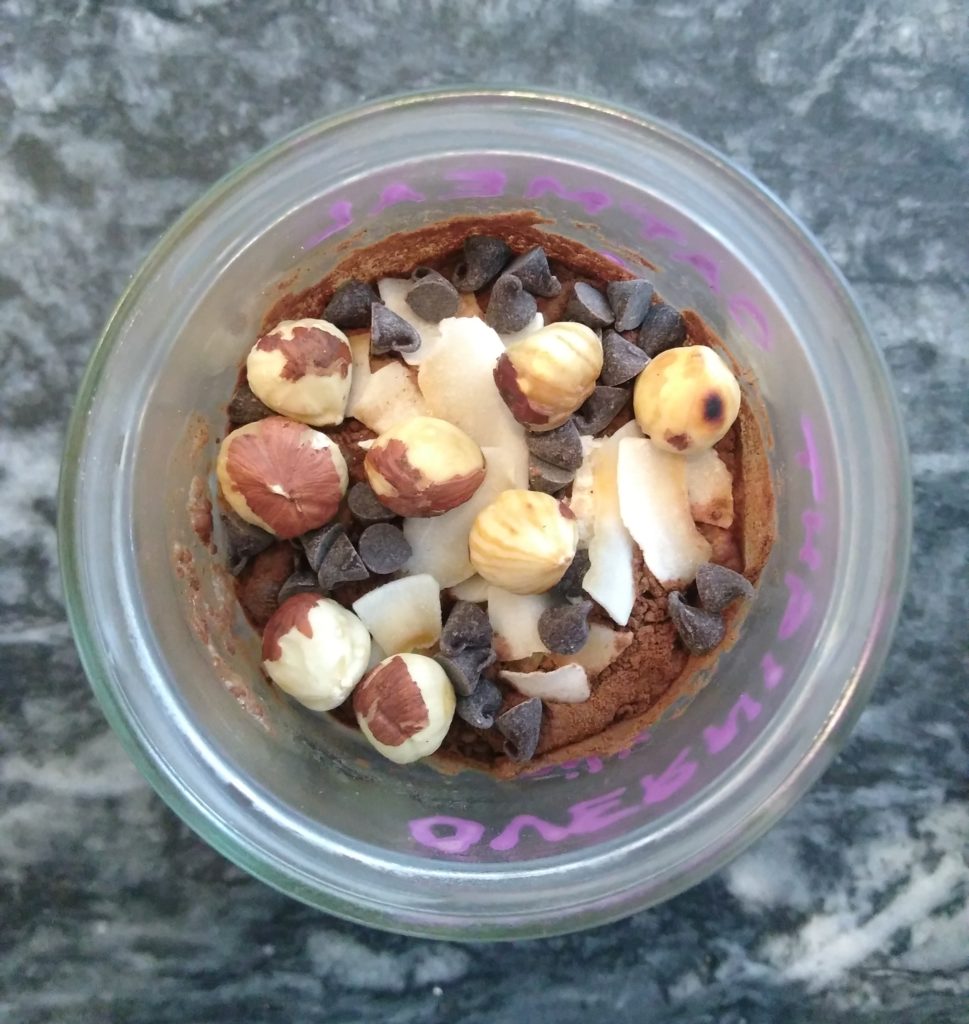 Today after work I took a new intern in the Political/Econ Section, Lilli, to Laura and my favorite gelato place–Nannarella. This location, though not as picturesque as the one downtown, is still very nice, on the top floor of the El Corte Ingles. The food court up there is extremely swanky, with gourmet restaurants and fancy imported foods. But the views are fun and the ice cream is reasonable considering the quality. This combination–Cianduia (chocolate hazelnut), coffee, and whipped cream is my favorite.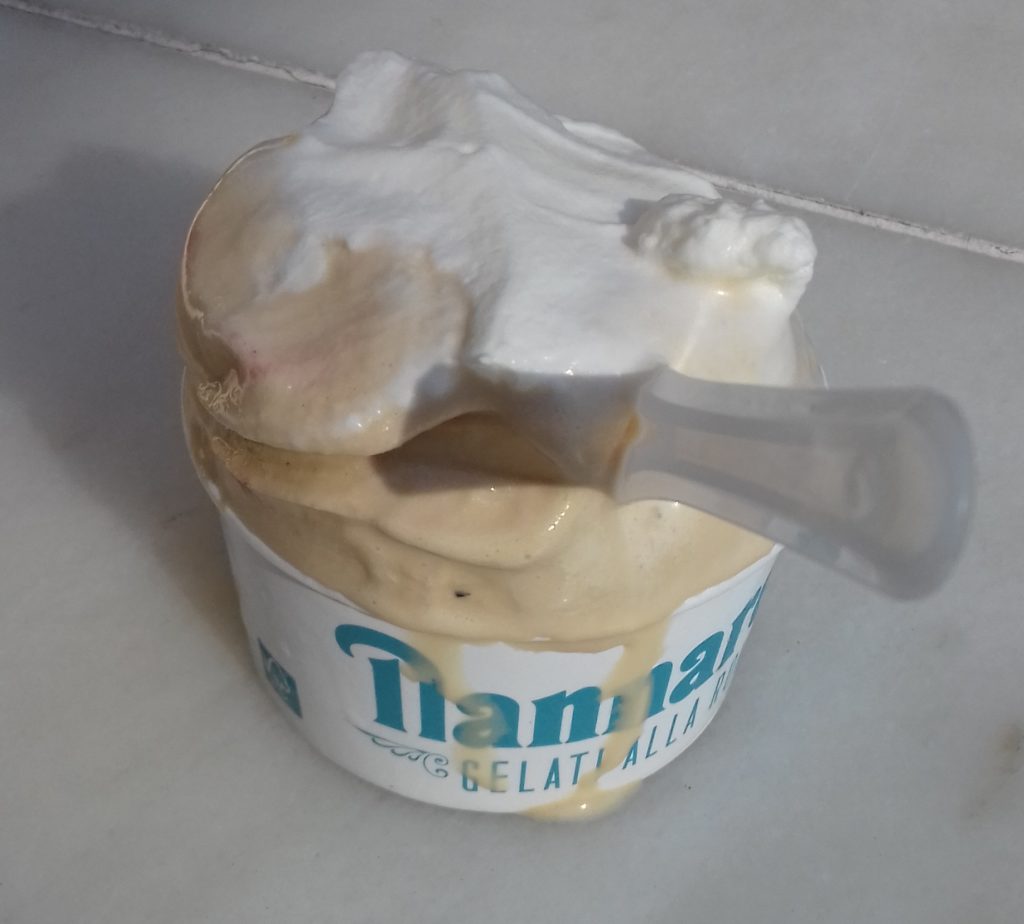 I quite like the style of the rooftop, it's very hip and modern. It reminded me a lot of China for some reason, and the swanky malls and architecture there.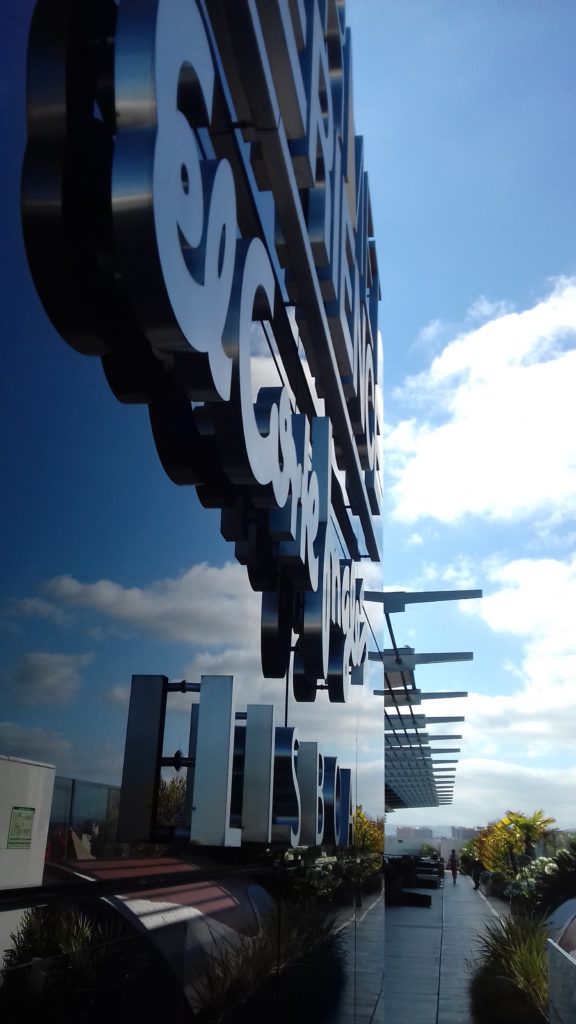 Then, we walked around the Gulbenkian garden for a while, getting to know one another and chatting a bit. I love the variety of things to be found there–Ducklings! brutalist statues! bamboo! a stream! it's just a nice place to be after a long day of sitting. It's so large and filled with so many small nooks and crannies and paths that I feel like every time I turn a corner I either discover a great new spot to sit and read in private or I encounter a couple who seemed to think the spot was private too.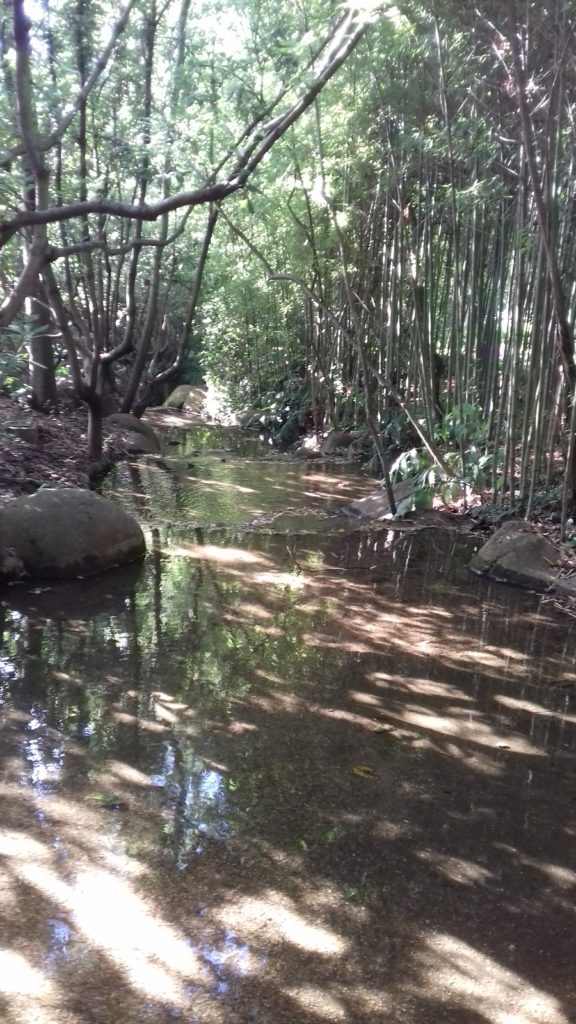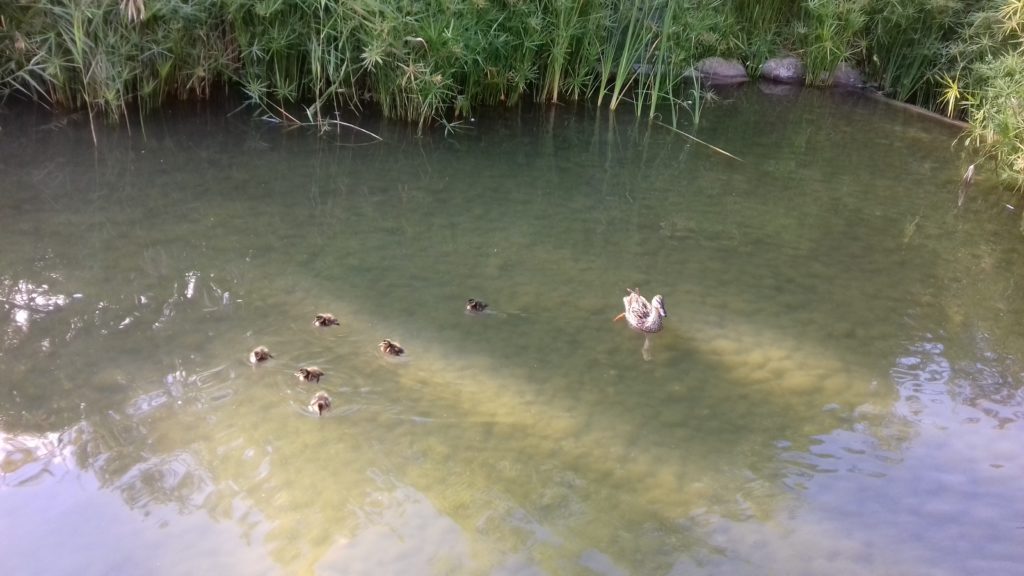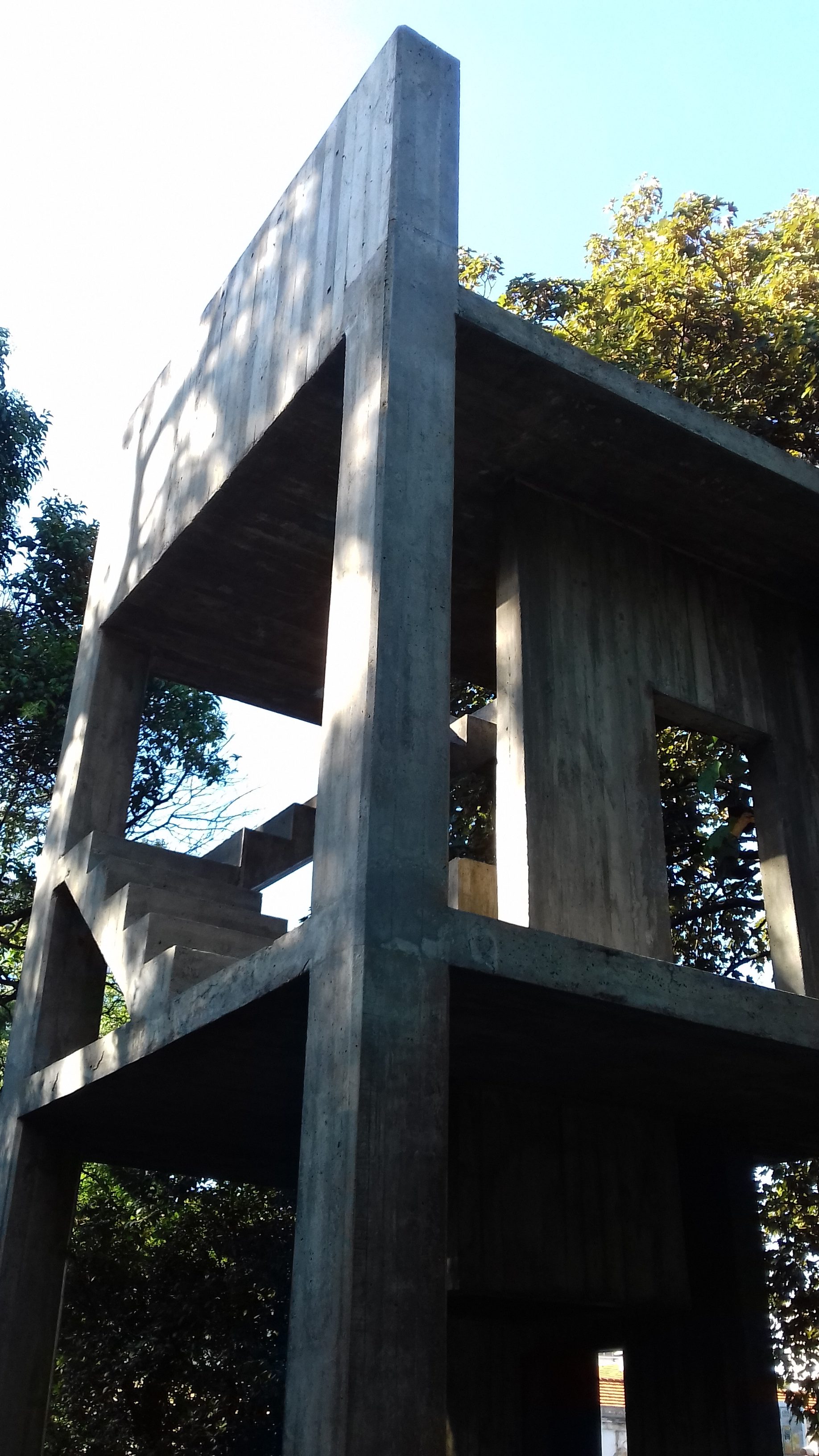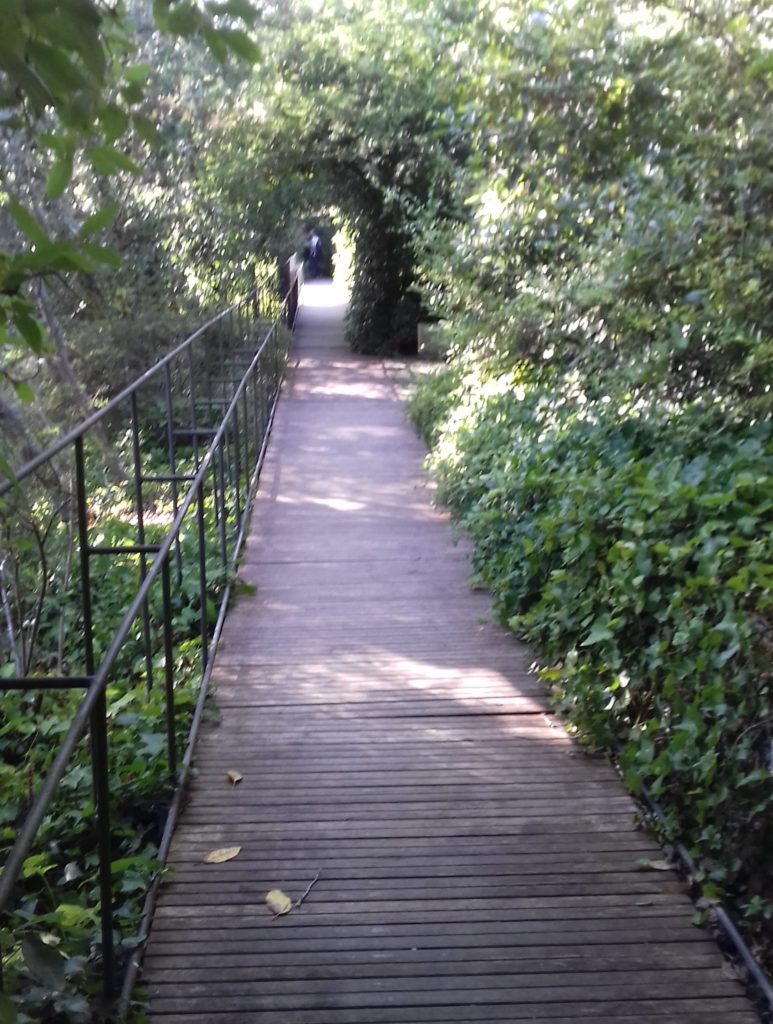 Finally, I came home and made a tofu-brocolli-tapioca root green curry. Why tapioca root, you ask? well, the answer may make me sound dumb. I thought it was a sweet potato when I was buying it. I was in a rush and it looked about right while I was in the store, so I just assumed it would be fine. By the time I was peeling it to boil it and toss it into my pre-curry-stir fry and I saw the telltale purple skin under the rough brown skin, it was too late. I decided to just pretend it was a sweet potato and add it anyway. It was actually pretty good–it tasted like a potato but the texture was less mushy. Tonight I was cooking with no less than 3 pots–one for the rice, one for the boiled roots, and one for preparing the tofu and frying the veggies and making the curry. I was pretty proud of myself, even though my rice was truly horrible. oh well. I'm getting better at tofu, too, which is exciting. Here's a photo of the finished curry. I'm pretty pleased with myself, in case you couldn't tell from this paragraph of text describing my dinner. 😉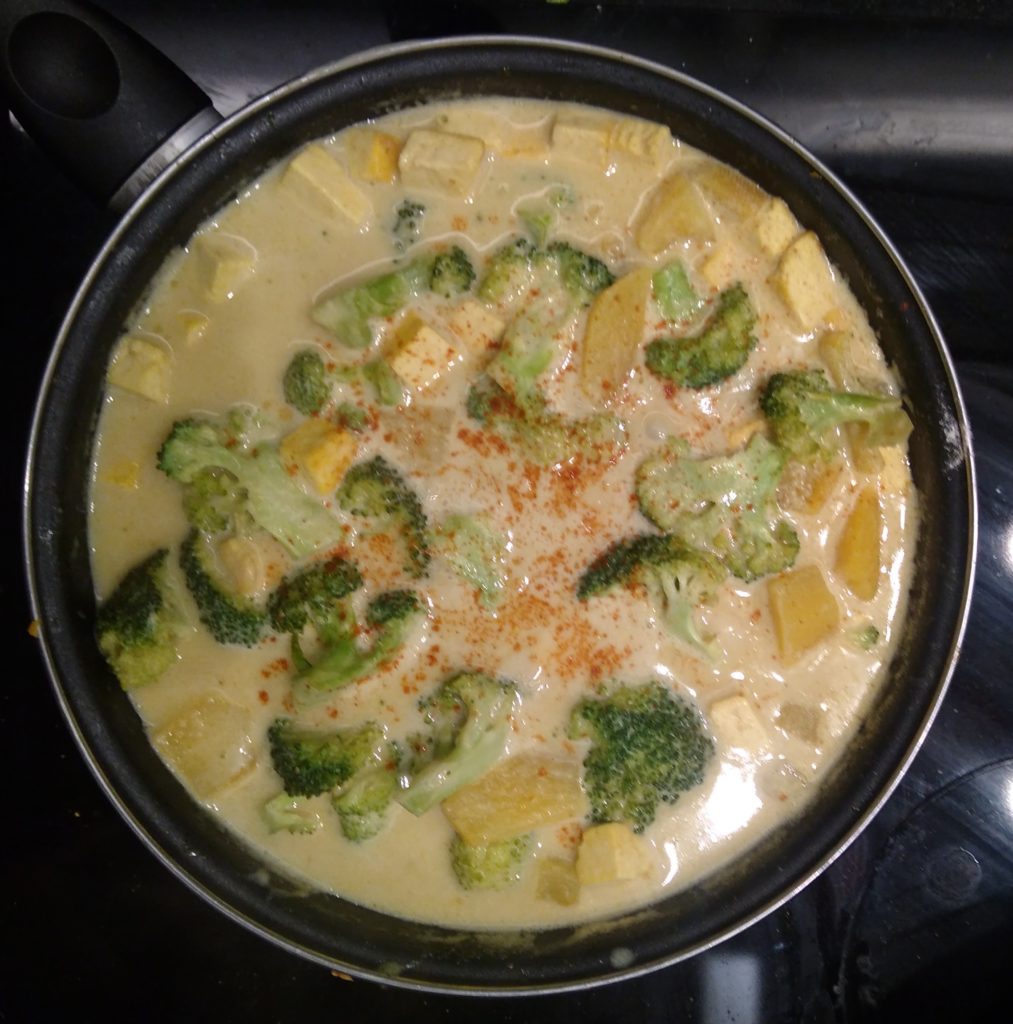 Much love!