Today, I bid my family farewell and made my way back to Lisbon after a yummy lunch of spaghetti and a car ride that I accidentally dozed off in. I tried to sleep on the plane but my back and neck hurt so much that regardless of the position, I was uncomfortable. This means I probably got enough sleep in the days prior–only when I am pretty sleep deprived can I manage to fall asleep on planes. Instead, I read and finished Tiny Beautiful Things, which, though it is a book that is better experienced in small pieces than in one fell swoop, made me cry heartily as the Danish couple next to me pretended not to glance over in concern. I don't know. It just made me remember all the things I have to be grateful for but also all the things that make life so sad. I miss people so much. Here is a handful of miniature Haribo that was so cute it also made me cry about how small it was. Maybe I just really needed to cry today and any reason was taken.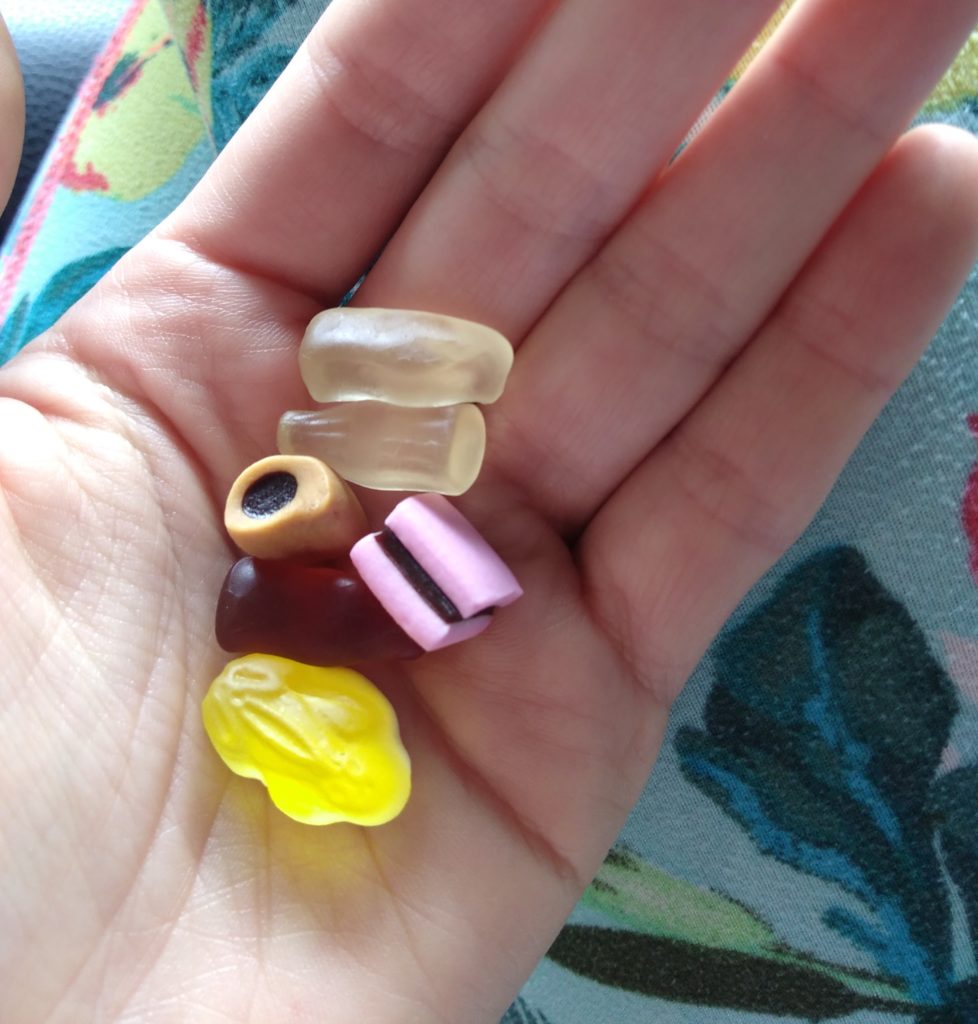 Enough. It was a little bizarre to fly back into Lisbon on the same flight path over the city as I took just over one month ago. Now I recognized landmarks like the Christ statue, the Lx Factory, the Necesidades park and palace, the Basilica Estrela and the adjacent park, and of course larger land marks like Marques de pombal and the Parque Eduardo VII, Praca do commercio, and the St. Jorge Castel. On one hand it's nice that I can see and recognize so much of the sites in Lisbon from the plane. On the other hand, though, it means that the planes are really close to the city and the air can be noisy. Flip sides to everything.
A word to the wise: (and also to those who anticipate coming to Lisbon to travel) the airport metro stop is probably the worst place in all of Lisbon to buy a metro ticket. There were over 100 people in line for the machines that dispense and recharge the tickets, where in normal metro stops these machines sit alone in a corner. I don't know what I advise instead–perhaps Uber–but the time that I was in the Aeroporto metro stop today made me extremely happy I had a card and it didn't need to be recharged. Anyway, I emerged from the metro into the Gulbenkian park and walked home from there, and it was so nice and sunny and warm out that I almost–almost! but not quite!–ate ice cream. *note: the tunnel shown below is not the metro exit, it was just a nice photo. Please don't use this photo as a guide to the metro stop.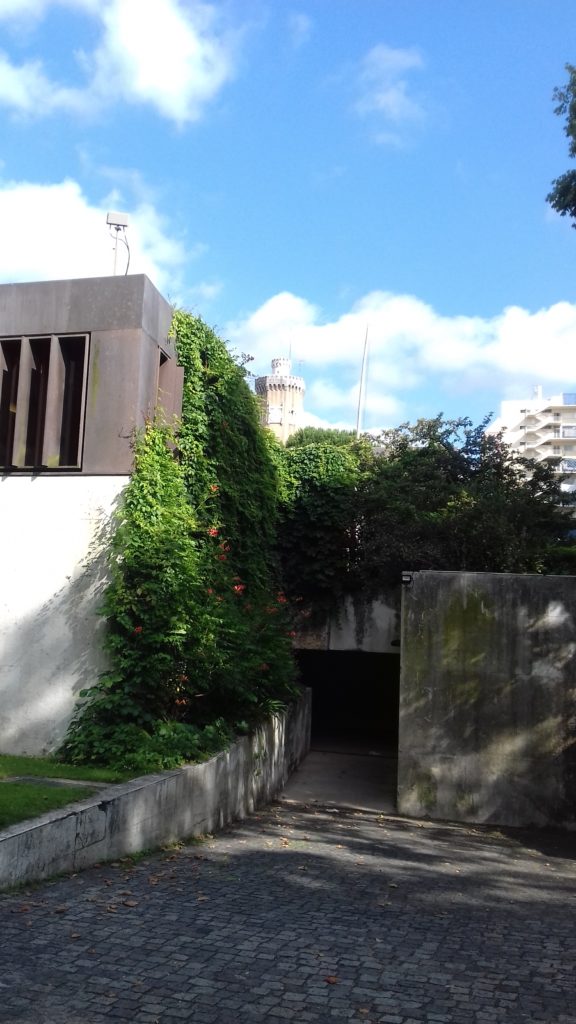 Today for dinner I wanted to make something filling and fast. Instead, I meticulously chose my veggies and seasonings to make this summery bowl of Ramen dressed up with cilantro, vegetables and a lime-vinaigrette, which was filling but far from fast. Oh, and an egg. whoops. It was pretty good but maybe a bit too much work to be considered an easy dinner–boiling the noodles, frying the egg, chopping everything up, flash cooking the bean sprouts and then seasoning everything did take some time, but maybe with more people it would feel more easy than doing all that for one bowl. I also bought beer for myself for the first time. Well, maybe not really beer, but a Radler, which is beer mixed with lemonade and it's a nice refreshing summer drink.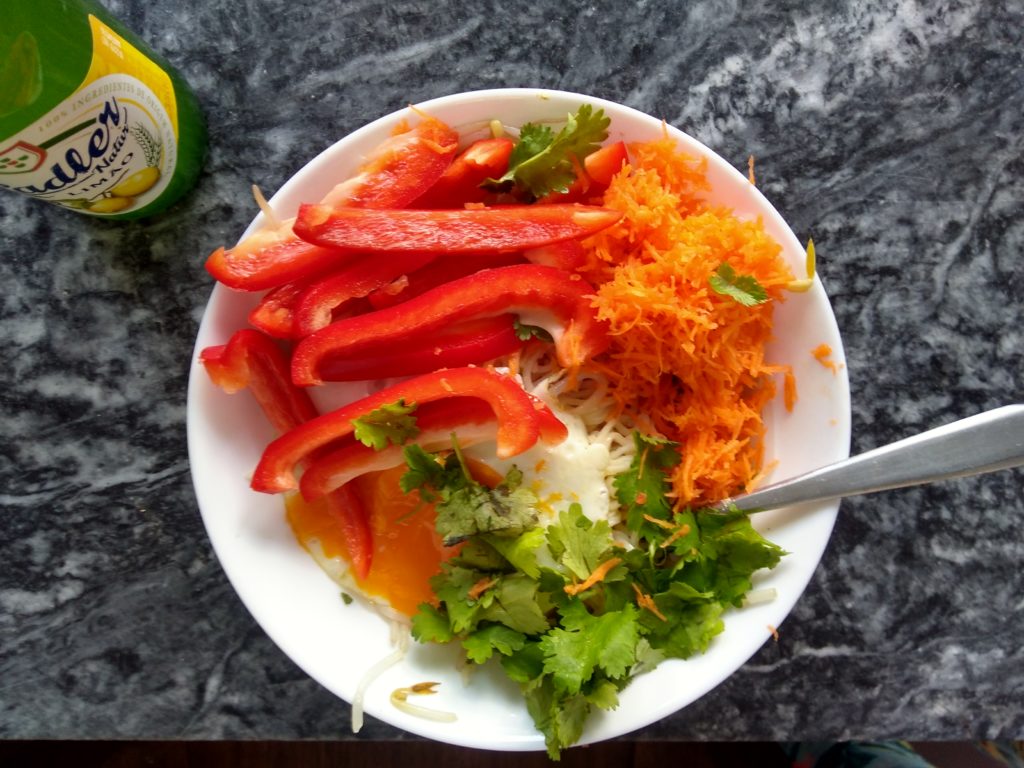 Much Love!