This blog is, by the miracle of Kat's handiwork and ingenuity, being written from my phone. I'm in a hostel in Sintra, a fairy tale tourist town an hour outside of Lisbon by train. It's magical. This has been one of the craziest days ever, and my legs and feet are so sore and I'm so excited for tomorrow.
The hostel is also really nice, the hosts foster a community in this transient style of living, and they're really sweet and are making everyone breakfast. They're also really helpful in planning what to do. Anyways, I'll try and start at the beginning.
So, I met up with Brianna at the metro stop near her house, and after nearly missing the train (there was sprinting involved), we were on our way to Sintra. We arrived at around 9:30, and made our way from the train station, through the town, and to our first stop, Quinta De Regaleira. It was so peaceful because the crowds of tourists hadn't really come in yet.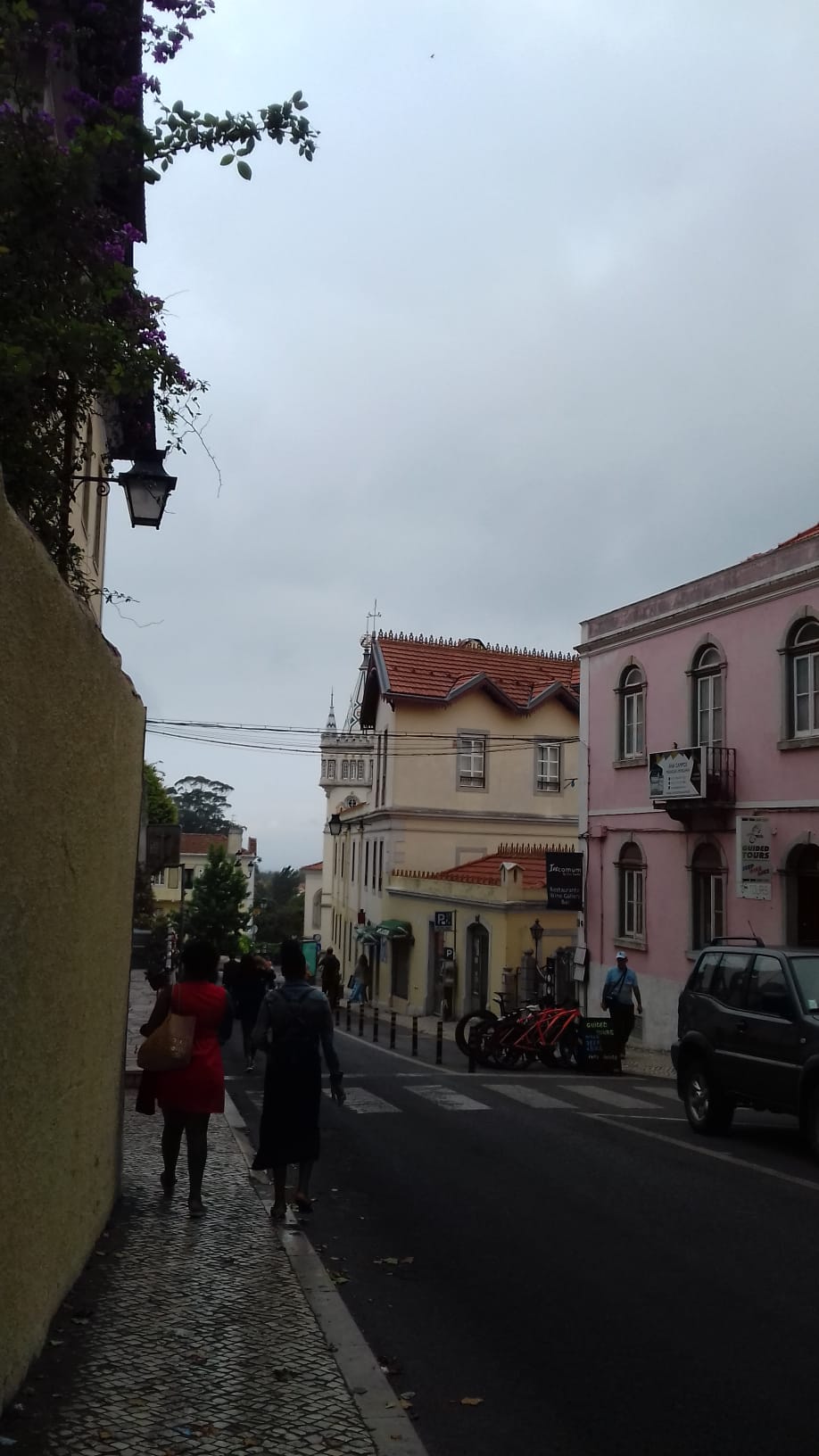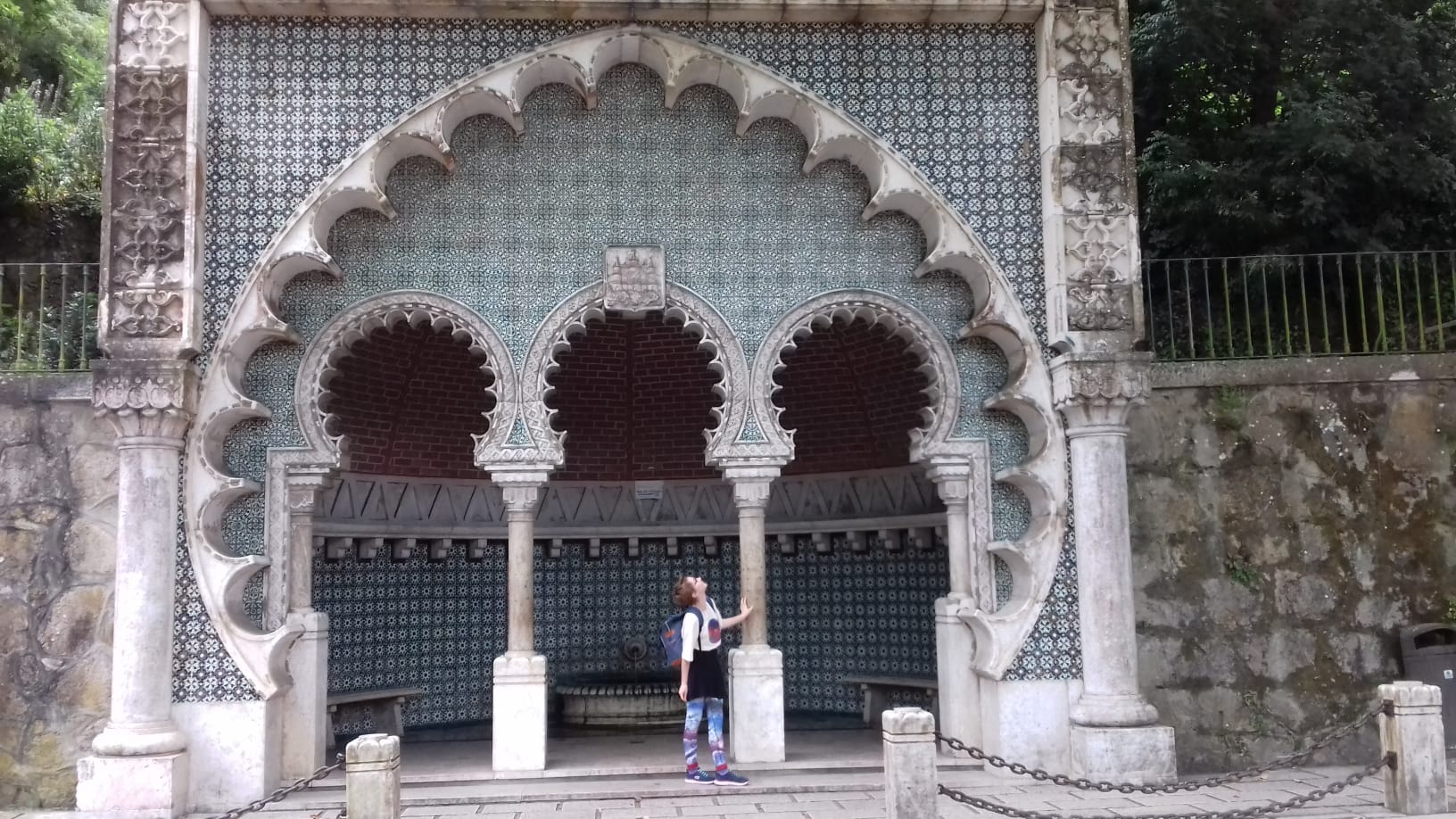 Quinta de Regaleira was build as a "romanticist Park" and I can't really describe it besides it's a fascinating grounds that tries to build adventure and experiences, similar to Meow Wolf, but older, outside, and much bigger and more spread out.
After meandering through the park and all of the amazing and beautiful things to be discovered there, we had lunch at a touristy tasca nearby. I had my favorite Portuguese meal: Bitoque, which is a steak with a fried egg on top. Then we wandered through town and checked into our Hostel.
Our plan for the afternoon was to go to Monserrat park and palace, an Arabic-architecture inspired summer castle with a Rose garden and massive grounds around it. What actually happened was quite different. We started by accidentally not paying for a bus ride up to Montserrat, but, due to a traffic incident on the road, we managed to spend about 30 minutes on the bus to get a distance we could have walked in six. Then the police came and told everyone that it's probably better to get off the bus and give up on Montserrat for the day. Dejected, we walked away. We met a French couple that was even more dejected because they had bought tickets for Montserrat in advance and now couldn't use them. Impulsively, we bought the tickets from them, for reasons I can't even begin to logic out. Really. What were we thinking? The tickets easily could have been invalid, and we didn't have time tomorrow to go either, and the road to Montserrat was completely packed, bumper to bumper, in this incident. So it seemed like we just made a dumb decision. We decided to visit the National palace, located on the center of Sintra, even though it was not really on my original plan.
It was beautiful and very interesting.
When we got out, though, we glanced at the clock, saw it was only 6 and knew the Monserat park closed at 8, and so we decided to go for it. We arrived at 6:20 and upon seeing our tickets, which were apparently also for the palace inside the park (not just the park), the guard said, dismayed "the palace closes at 6:30! You can't make it! Well, unless you RUN. okay, yes, you can go, but you have to RUN". So we did. We ran half a kilometer down to the castle, where we rushed through as the guards were starting to turn the lights out. As we left, apologizing profusely for staying till 6:37, the guard joked "just for you. 20 euros a night, includes breakfast".
Finally, we ate dinner at a lovely restaurant near my house. I had sardines.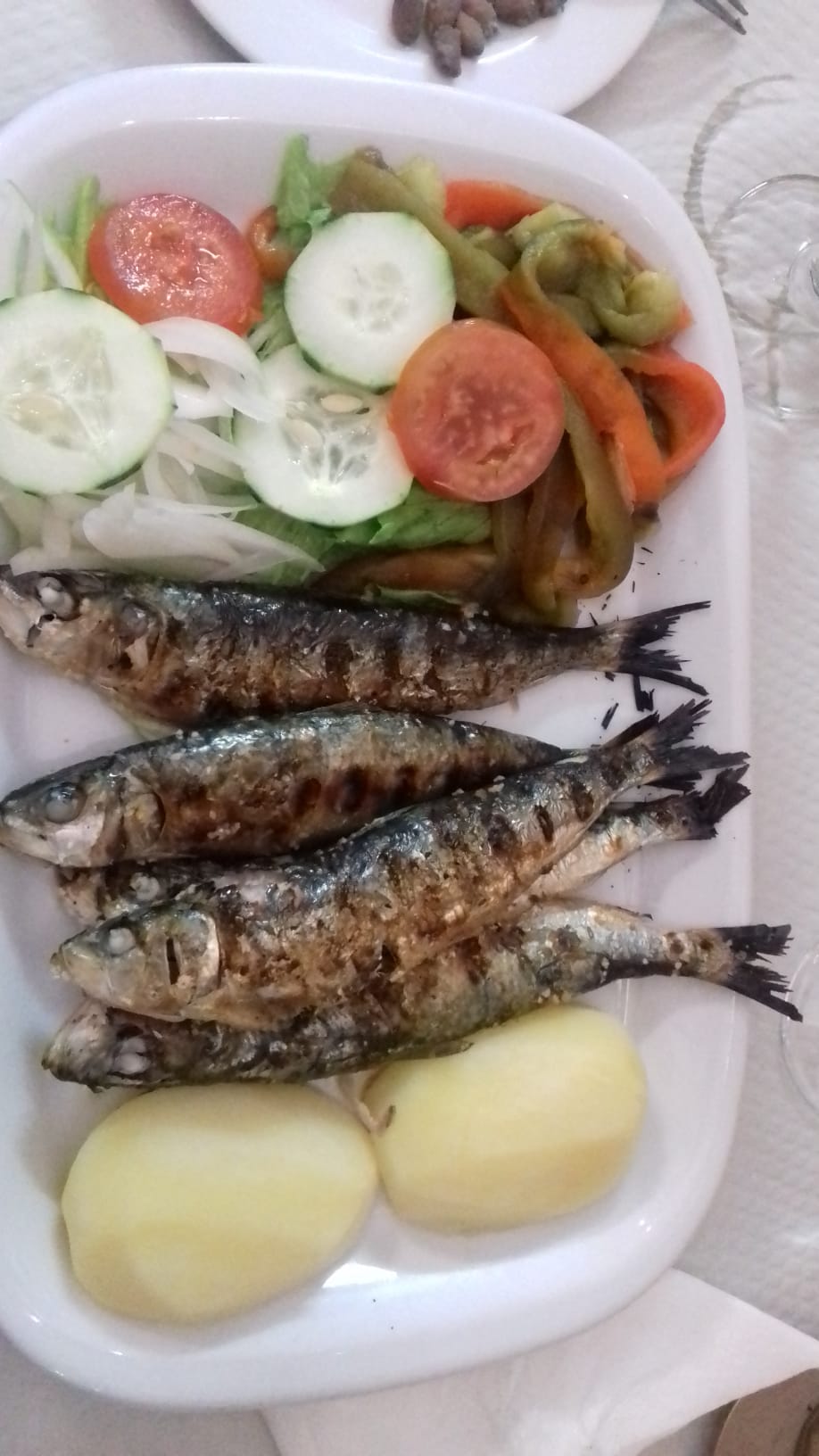 The views of tomorrow's adventure!
Also, tomorrow evening I'll make a Sintra masterpost with all the photos from the camera, because I have no real way to post them now. Today's photos are all mobile, from either my phone or Brianna's.
I don't know how many photos failed to attach! I'll get you some more tomorrow!