Today we had the first day of a weekly lunch (of which this will be my first of only two lunches, since I'm leaving next Tuesday) for Interns, where we get to hear about the experiences of Foreign Service Officers at the Embassy. Today we learned from my supervisor, Stephanie, who is wonderful. I couldn't ask for a more inclusive and engaging boss, and she gives me truly interesting tasks. I didn't know much about her background really before today, so it was actually very interesting. Anyways, here's the obligatory Social Media photo (I didn't get the memo that no one else was standing sideways–which I was doing so we could all fit on a square photo for Instagram).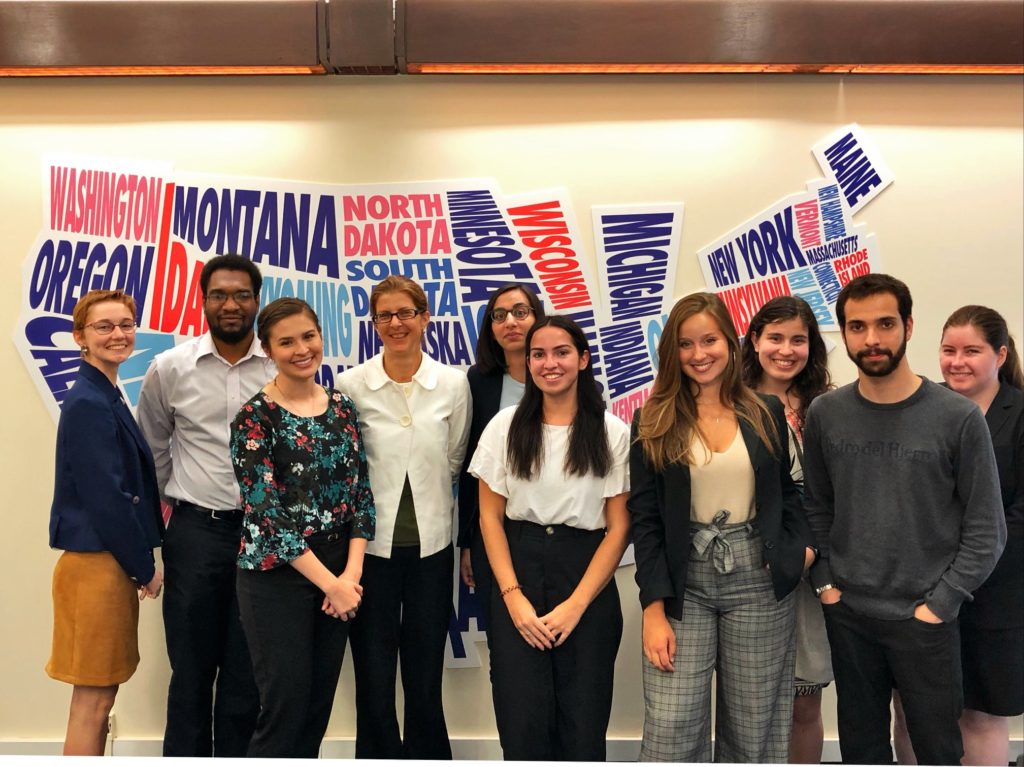 Then, after work, a bunch of interns went to the downtown location of Nannarella. (of course). We ate it in the park of the parliament building, which was very nice.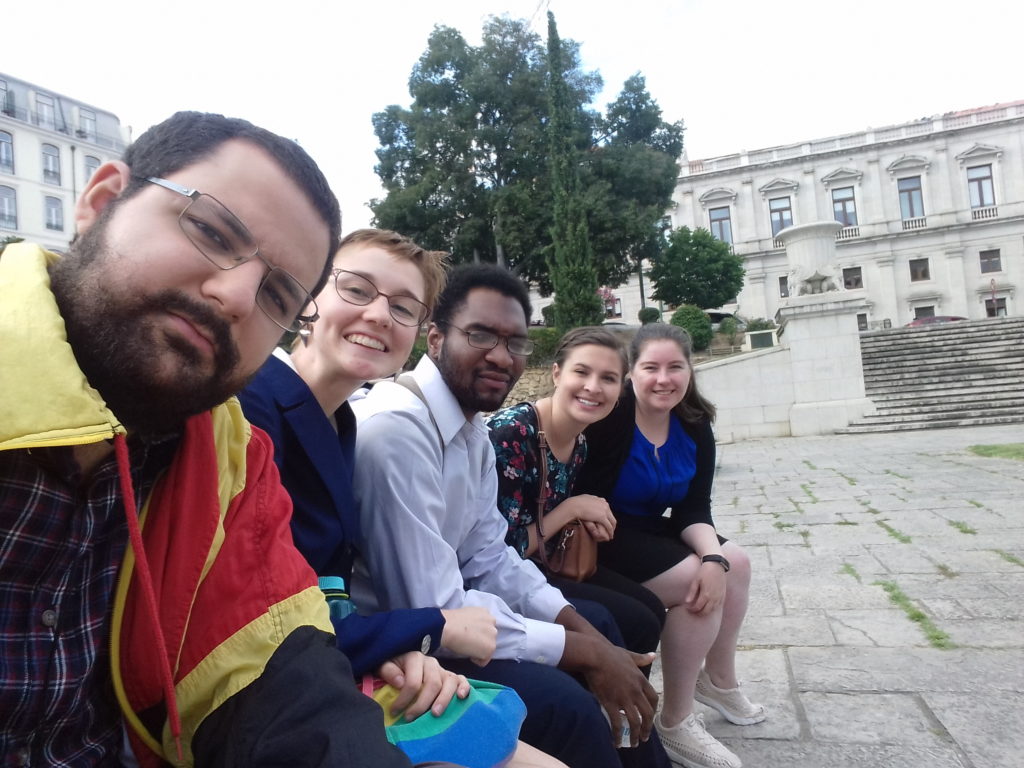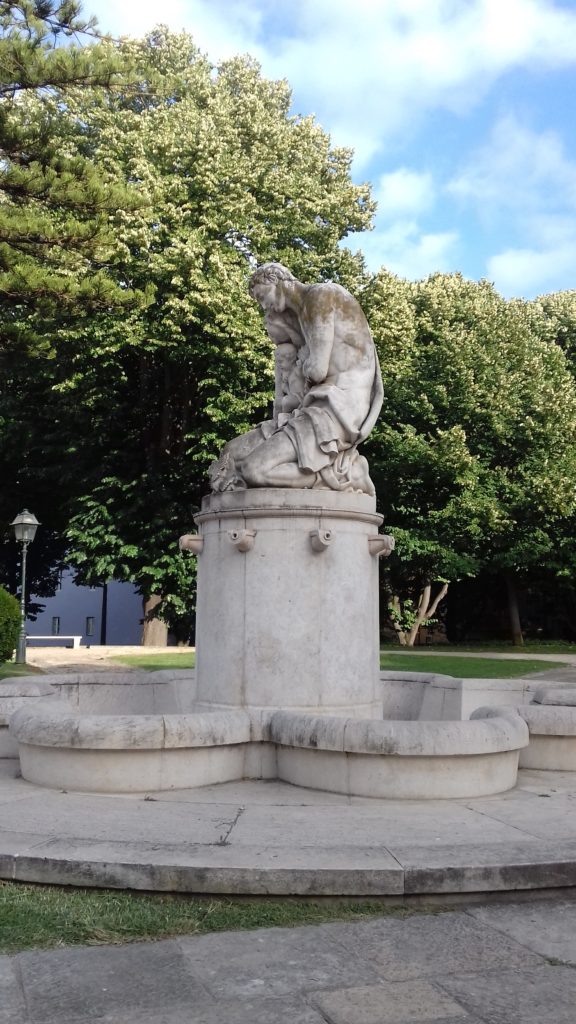 The parliament building is also very pretty. There are 230 members of parliament, which, and I quote: "is not a lot, but it's enough to keep the corruption going" – Barata, S. I can't comment on the truth of this statement or its exact origin. Nonetheless, it's always delightful to speak to him. We fist bump eachother with our left hands, because we are on the left "but on the right side of history". I love this.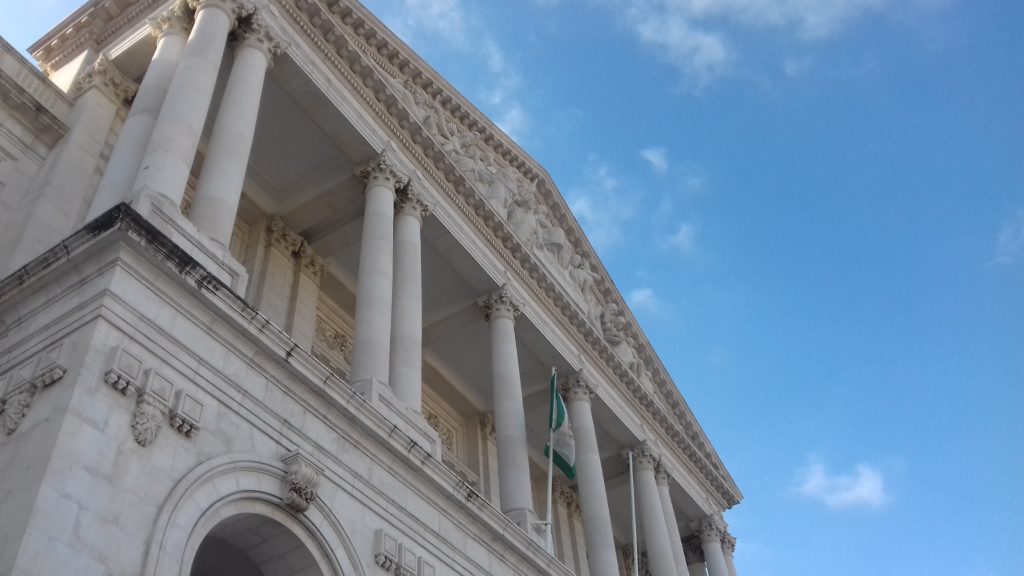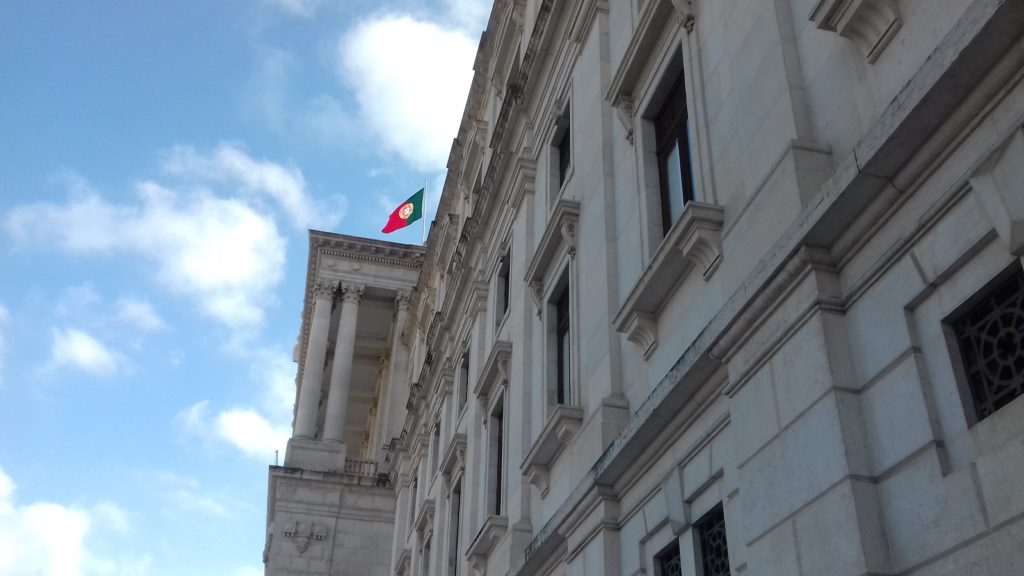 Today marks exactly 2 weeks left in Lisbon. I have many feelings about this–most are a desire to stay due to fear of my future and what the rest of the summer, year, and undergraduate time will bring–but I'm also going to miss this city a lot. I noticed when I went to germany and flew back over Lisbon how excited and happy seeing this city made me. I have never felt that way with any city, really, except for maybe Vancouver, besides Las Cruces, and it just was a wonderful feeling.