Today the interns had lunch with Patrick, first secretary of the embassy and consul general of the U.S. embassy Lisbon. He and his husband Rami have been so amazingly kind to me and the other interns, and it was amazing to hear his career path over lunch today, as well as his perceptions of how the foreign service has changed since he joined in 2004. Especially for gays. It was really interesting, and I am very grateful for the ability to listen to someone speak so openly about their experiences.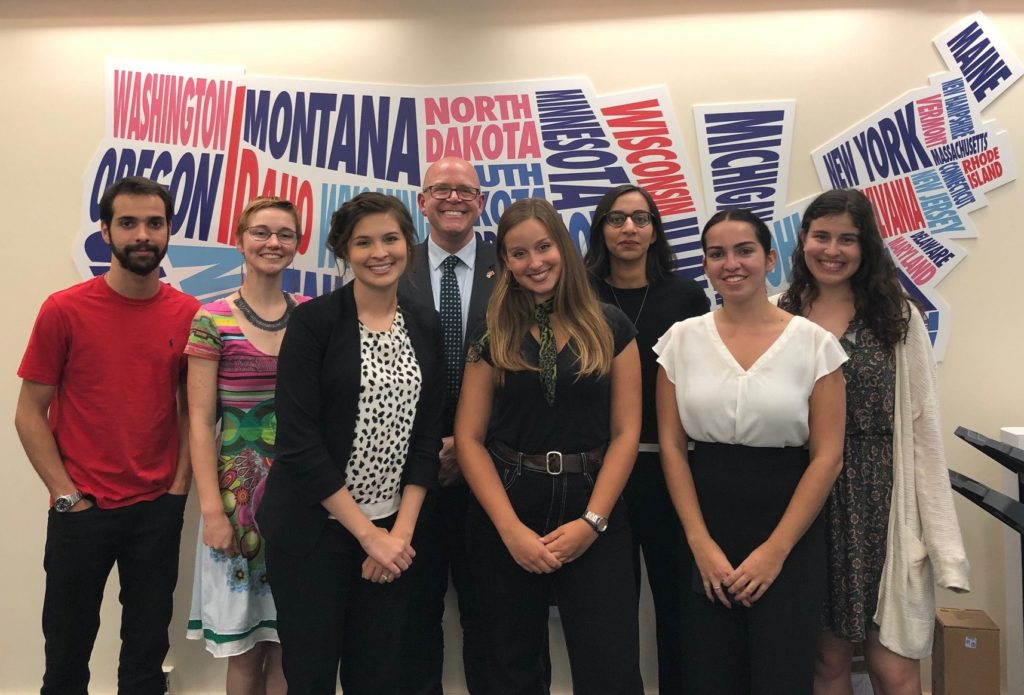 Then, after work, I cooked the chicken I bought a few days ago for use over the next few days. I hope to bring some to lunches at work and use some in a quesadilla tomorrow night.
After that, though, Laura and I had been planning to go to this Sushi place recommended to me by a housemate in the neighborhood of my apartment. So Lucas, Laura and I enjoyed something along the lines of 3 hours of sushi buffet (where you order what you want but it can be an endless stream), which was wonderful. Laura and Lucas are a delightful couple and very fun-loving. I've never hung out with a couple my age that fills me with so much joyous energy afterwards–I replay the conversations and they are so marvelous and funny and romantic and perfect for one another. I am so glad to be a somewhat witness to their relationship at this stage (the "fiance stage", 😉 )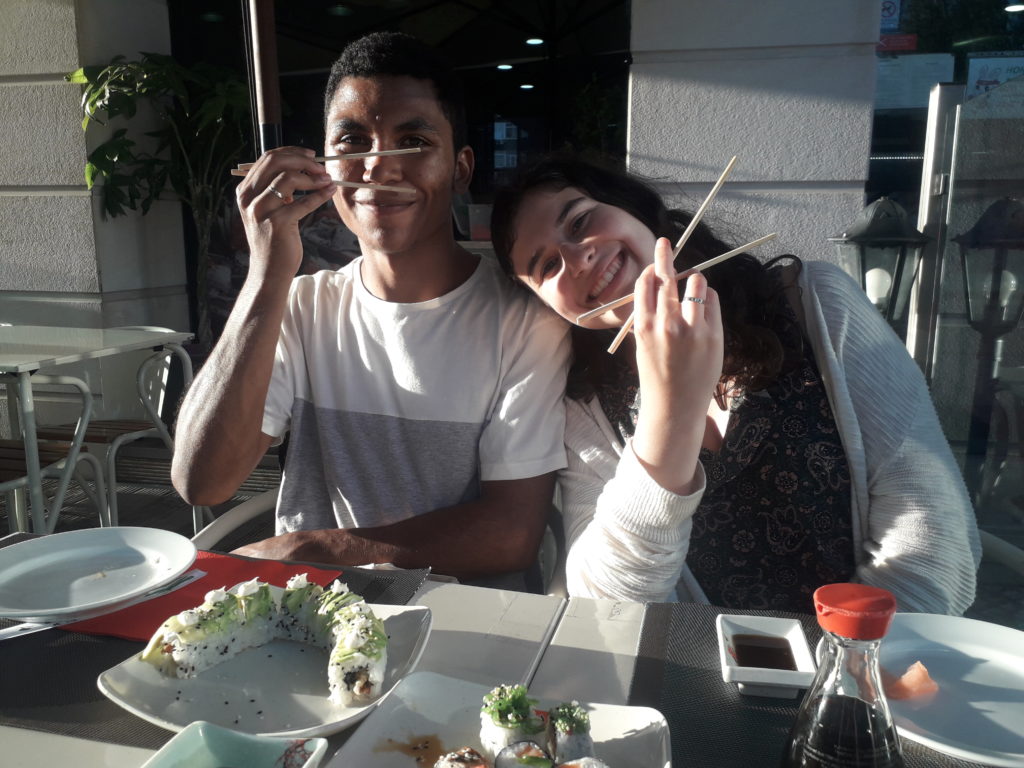 The sushi was good, too, considering the price of the buffet, so the value was good for what we had paid.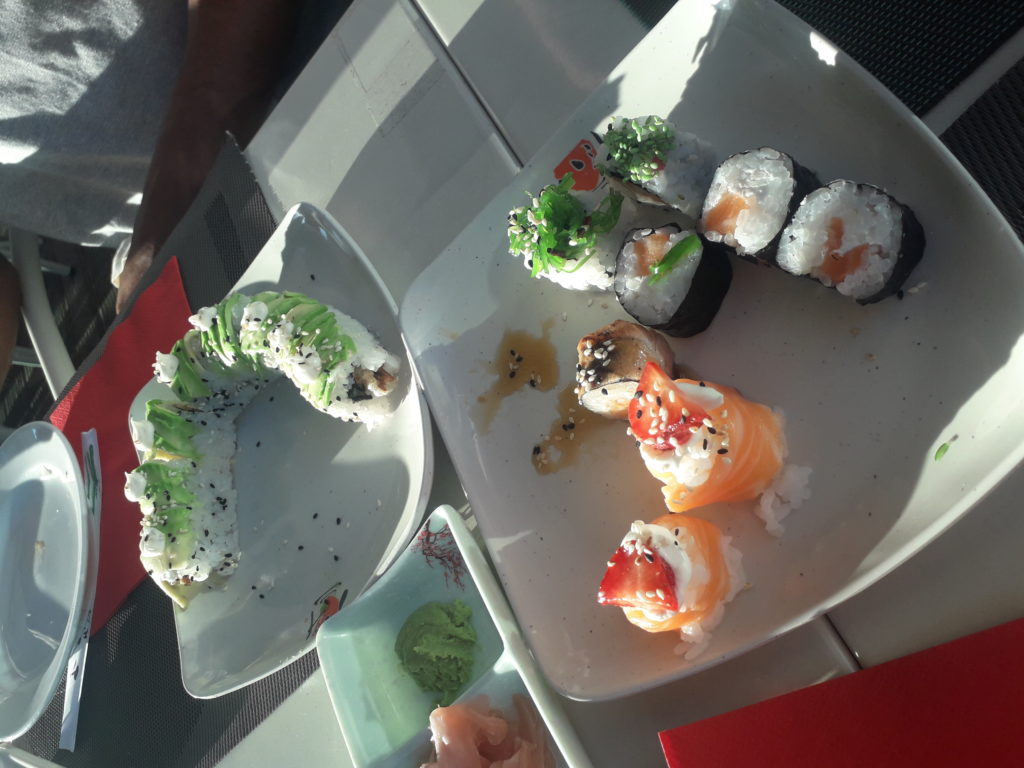 There were a lot of rolls that I was surprised by–like banana rolls with coconut and strawberry sauce, or a roll covered in beet-stained rice so that it was pink!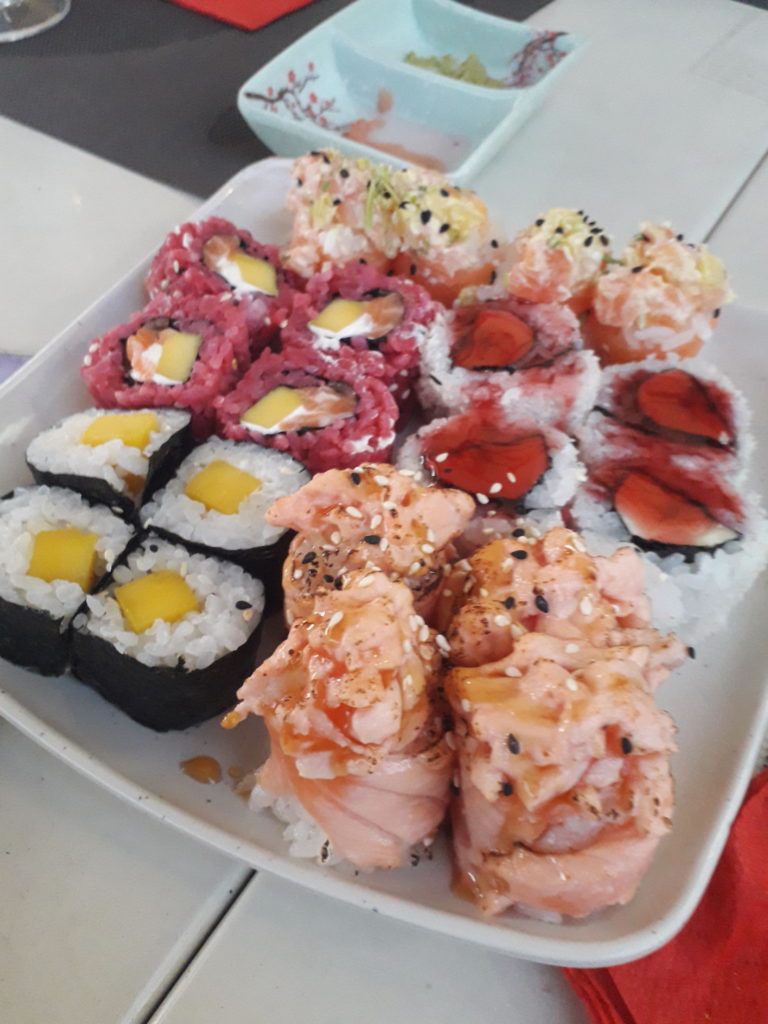 Anyway. It was a lovely night and I'm starting to see the time pass me by like crazy. Only one more week! Crikey! much love!