Well, it's friday again, so what did we expect?
We went to the hotel that some of the interns are staying at, which has a rooftop pool. This time, I got photos.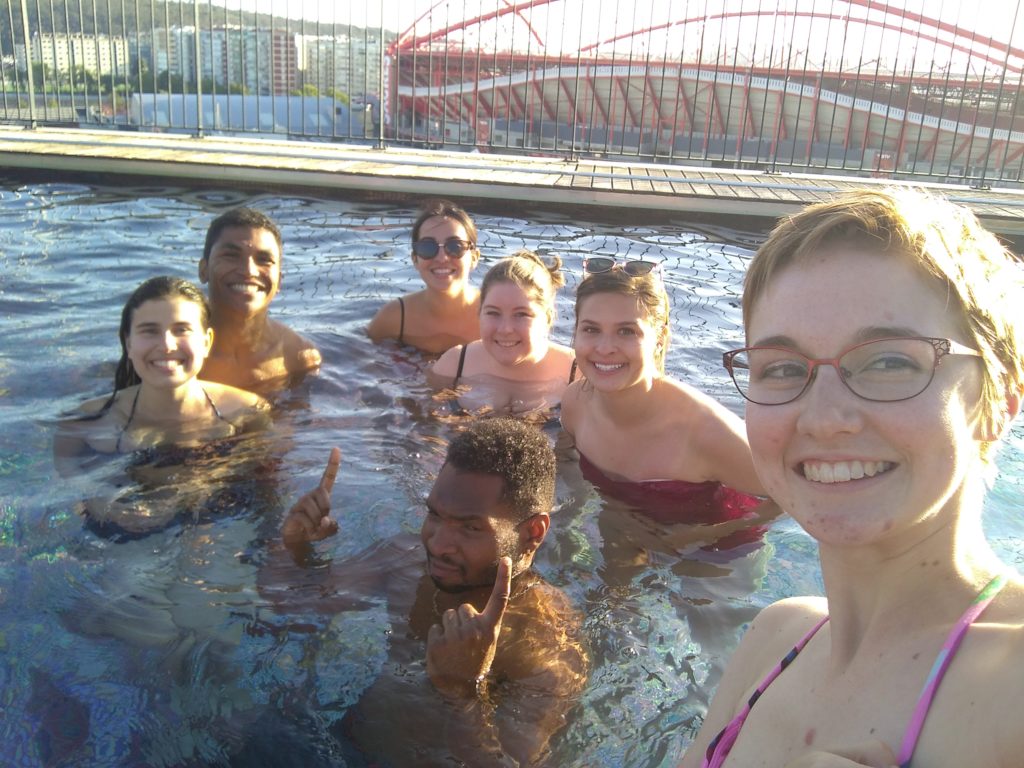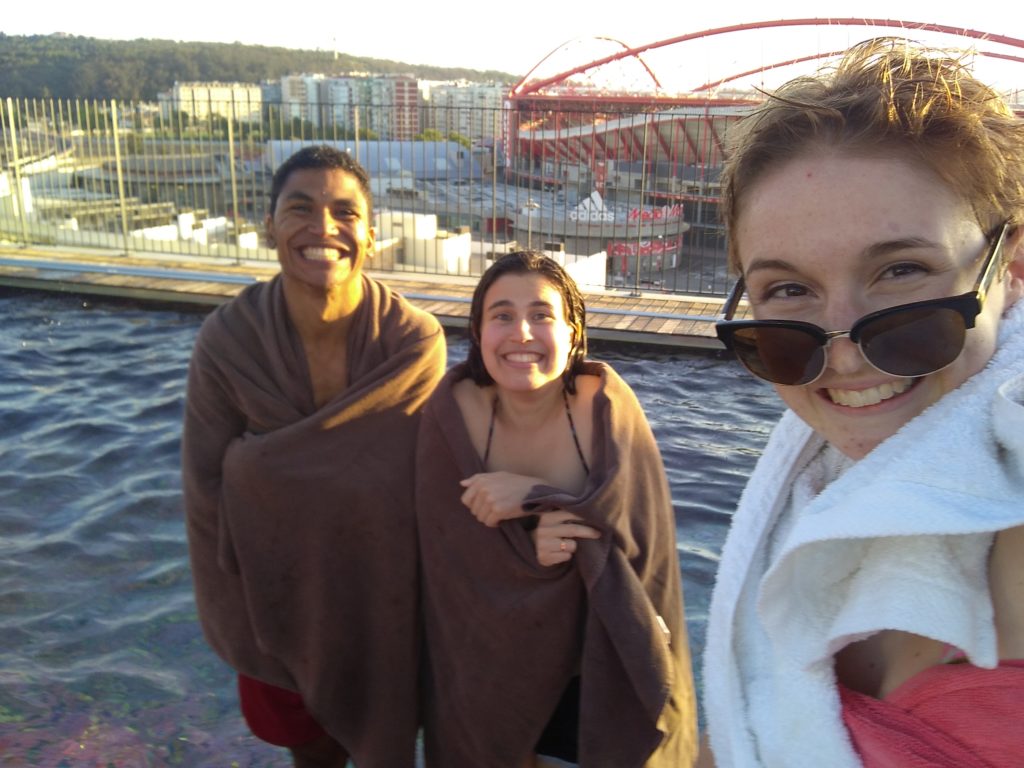 It was amazing and beautiful and I started to feel rather nervous about leaving. There's a lot to manage before then.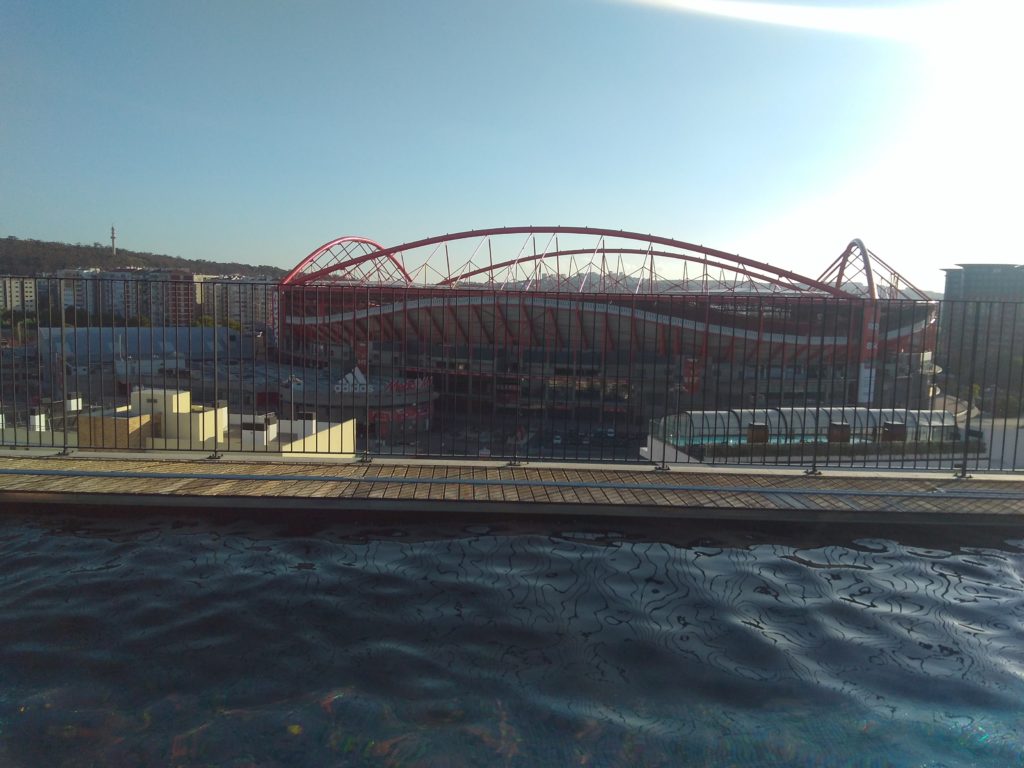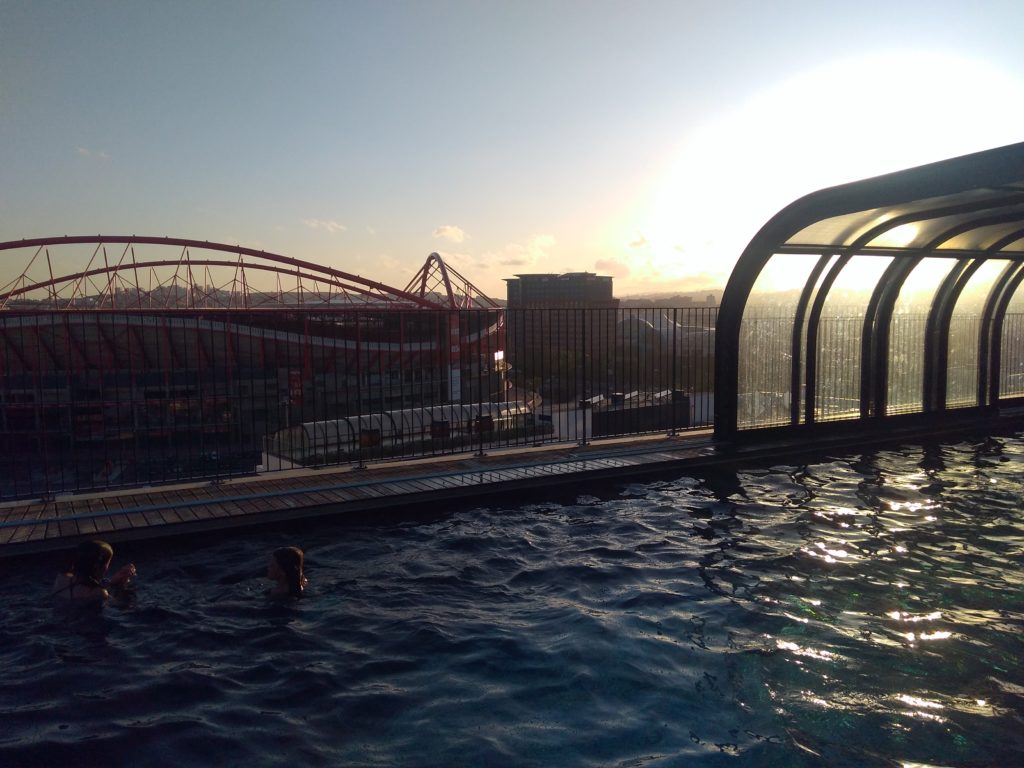 After some (mandatory) selfies in the elevator, the seven of us decided to go through with the plan to make veggie burgers.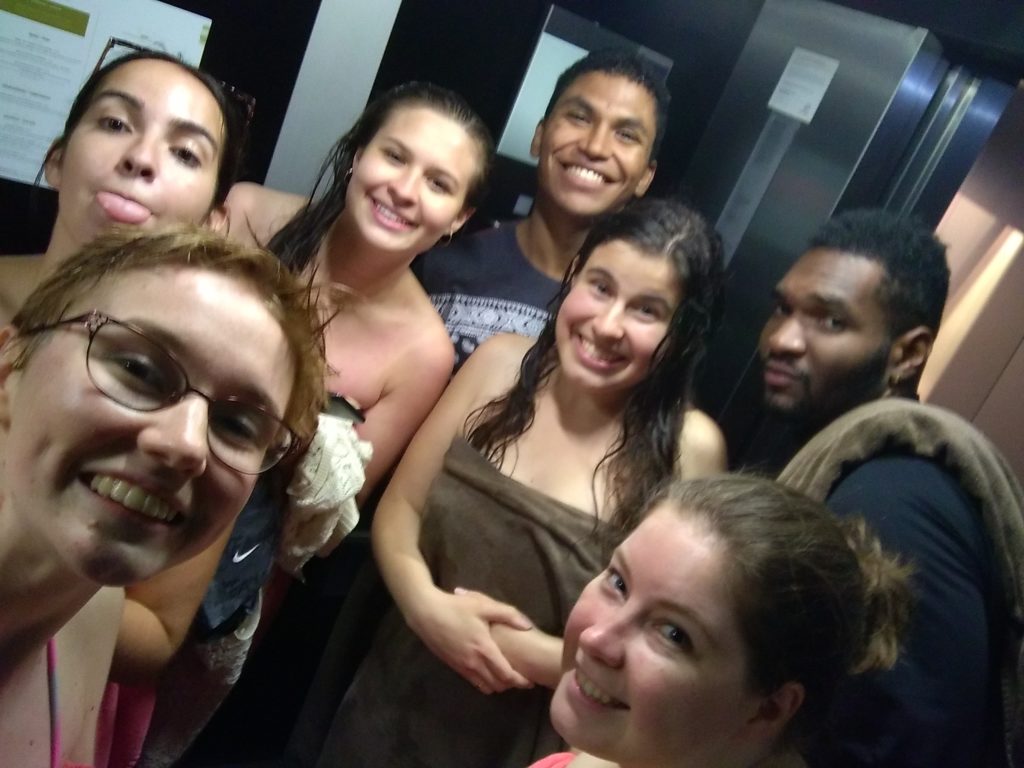 It was a bit of a disaster–there were people grating burnt toast to make breadcrumbs, there was hand drying of the black beans, there was an enourmous amount of salad, but most importantly: there was passion fruit soda.
In the end, the burgers turned out okay–nothing incredible because veggie burgers are hard!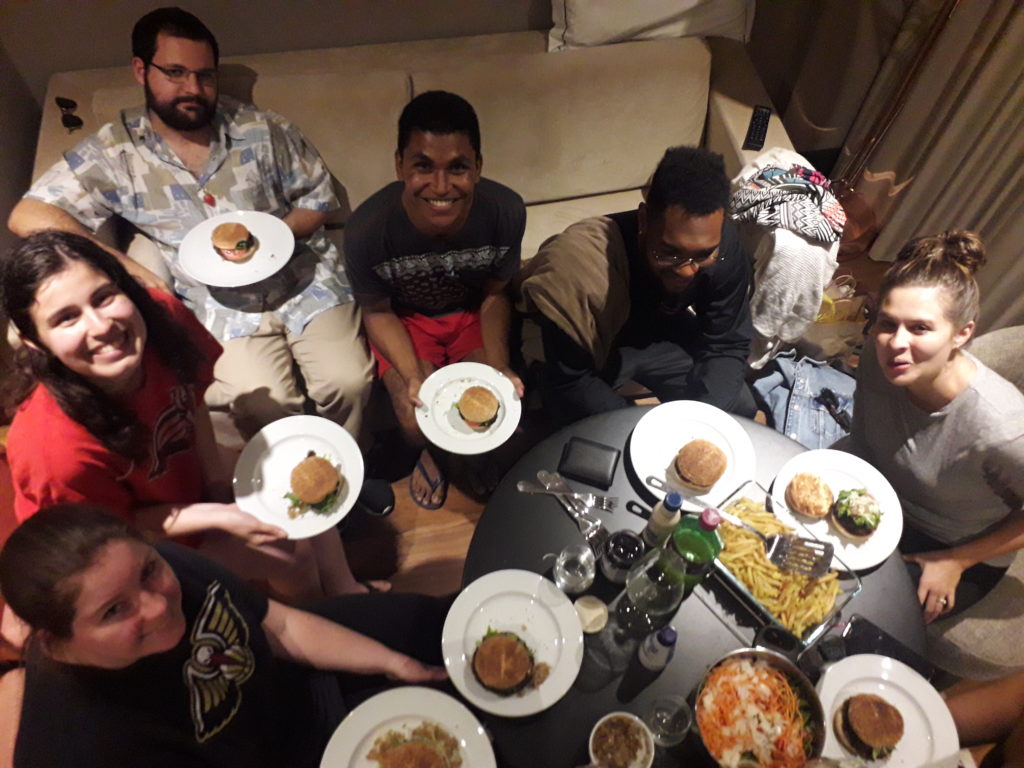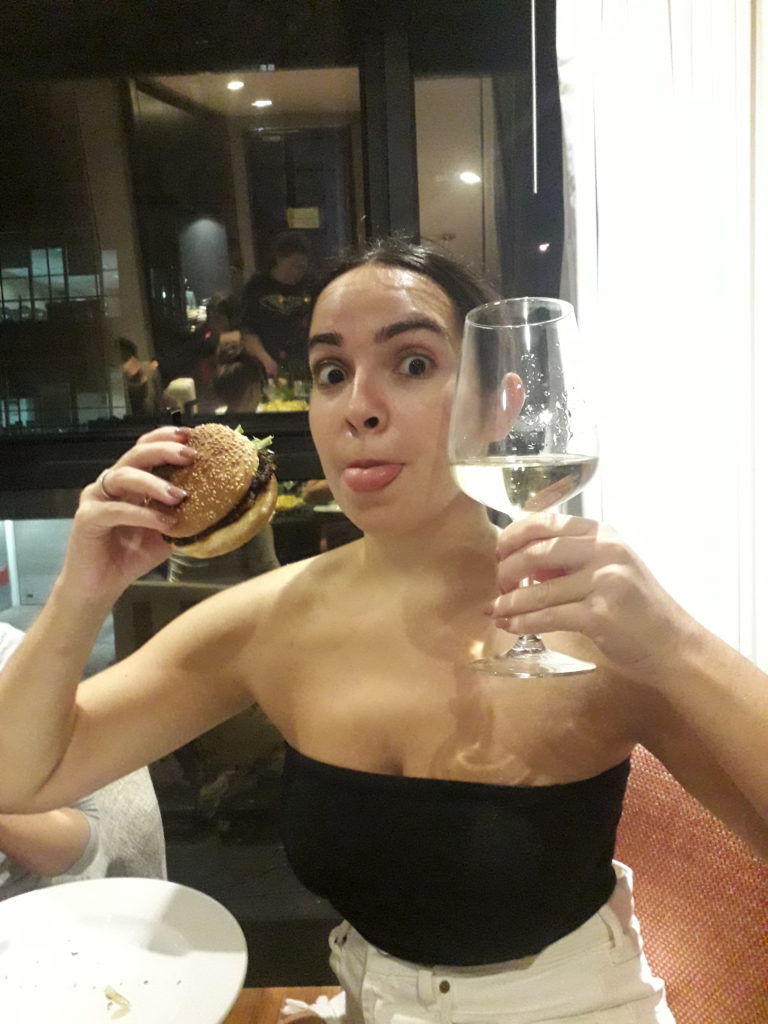 I don't know if Brianna's instagram is public–but if it's not, here is the link to the "stories" she posted about the experience. https://www.instagram.com/stories/brianna_jo_wilson/
Anyhow, it's late and I have plans for tomorrow! Much love!