Hello! Today was a busy day with 3 class lectures/sections, and a meeting afterward! luckily for me, Sophie snapped this photo of me this morning so it's not completely a boring blog. Sadie was right there by my side, a loyal classmate and roommate as ever. I think she expects food. But I'm staying strong!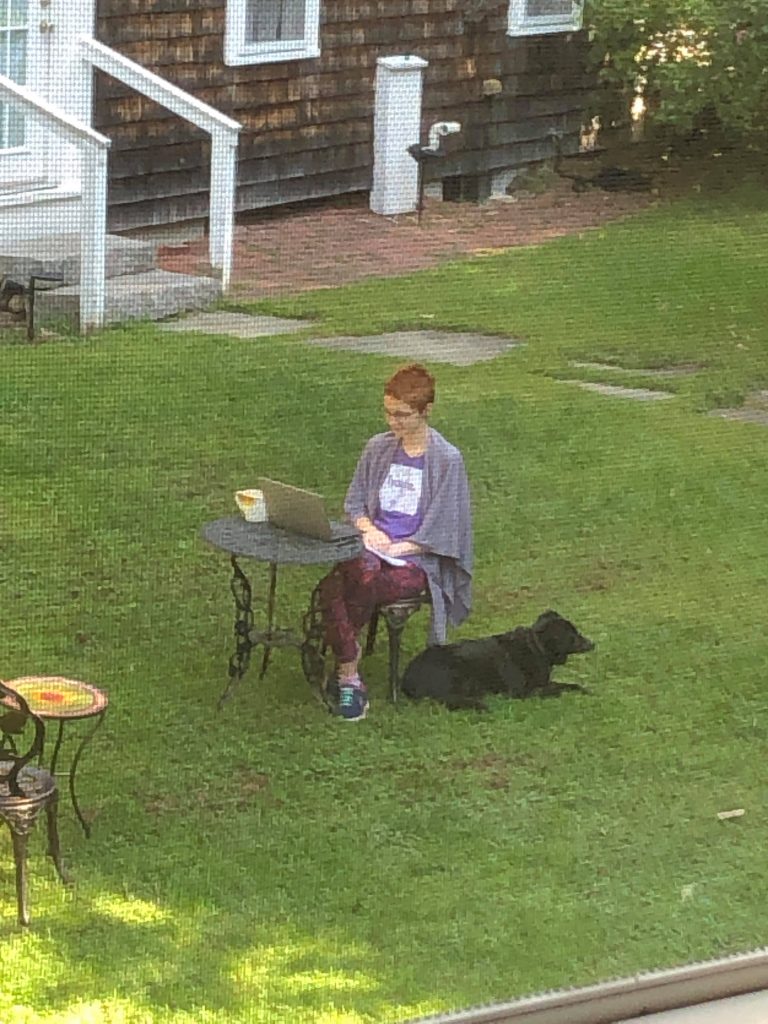 I found that the internet connection is much much better outside, which is good motivation to do more of my courses/work outdoors (feels healthier and more college-y, too.) The occasional squawk from the chicken or bleat of a goat is also a great conversation fodder. 😉
Today lunch was some fried eggs with avocado on WASA thin rosemary crackers, which, while it was delicious, wasn't very photogenic. Plus, I had 15 minutes between class to prepare and consume it, between 1:15 and 1:30. So it was… hastily made and hastily consumed! I like this schedule, though, because I can eat, dump the dishes in the kitchen, and go to class, then come back to them and clean the kitchen in a more relaxed way.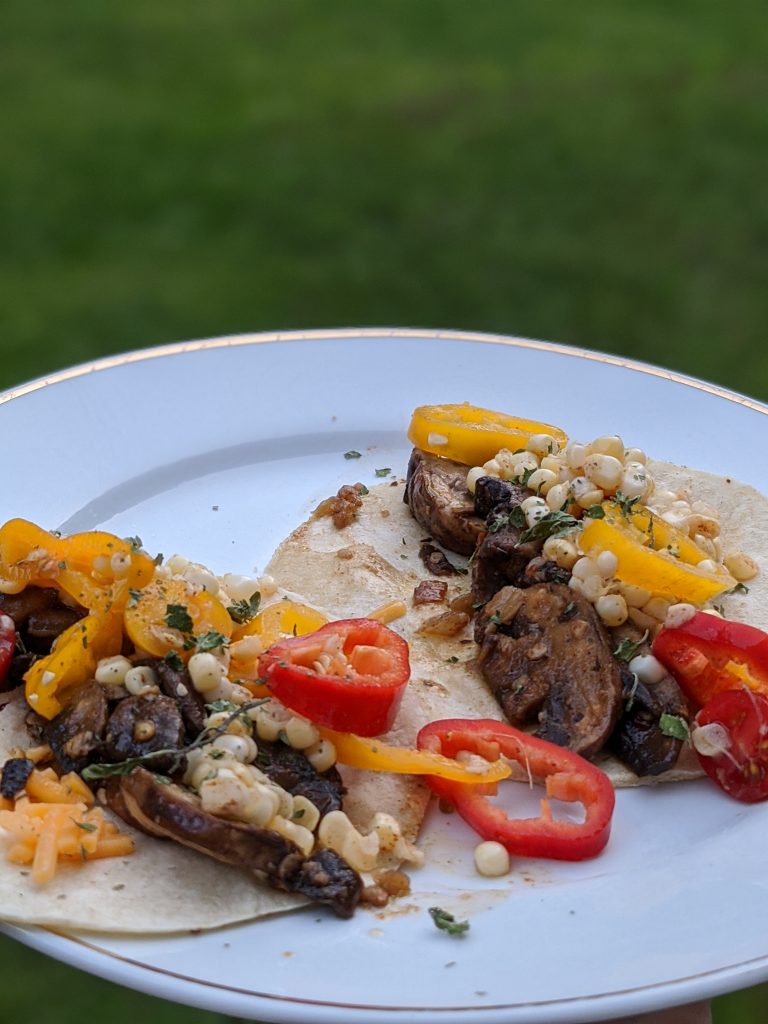 I got more adventurous with dinner, since I realized that I should probably eat these corn tortillas I had brought for sharing with the Webster family. They'll likely be a bit stale by the time quarantine is over, so I might as well use them! Anyway, I made mushroom tacos with a raw salad of corn, tomatoes, and peppers to go with it. Yesterday Sophie brought me an ear of fresh sweet corn, which was so delicious eaten fresh and raw today! I used whatever I thought would go okay, which ended up needing quite a bit of salt added to it, but ya live and learn. I know this looks very similar to the mushrooms I made two days ago, but let me assure you! They are very different–I just cooked them also by sauteeing with onions and herbs, but I used lots of cumin and paprika and chile to make sure that they taste like taco filling. And they do! so yay. In other wonderful news, I got a tub of ice cream tonight, which I'll definitely dig into tomorrow afternoon! hehehe.
That's all for now, folks! I'll see ya tomorrow!