Today started with 3 courses–Ethical and Political theory, Music from Earth, and Chinese. In between Music and Chinese I left my office, shown here, to go make lunch, and it started to absolutely pour.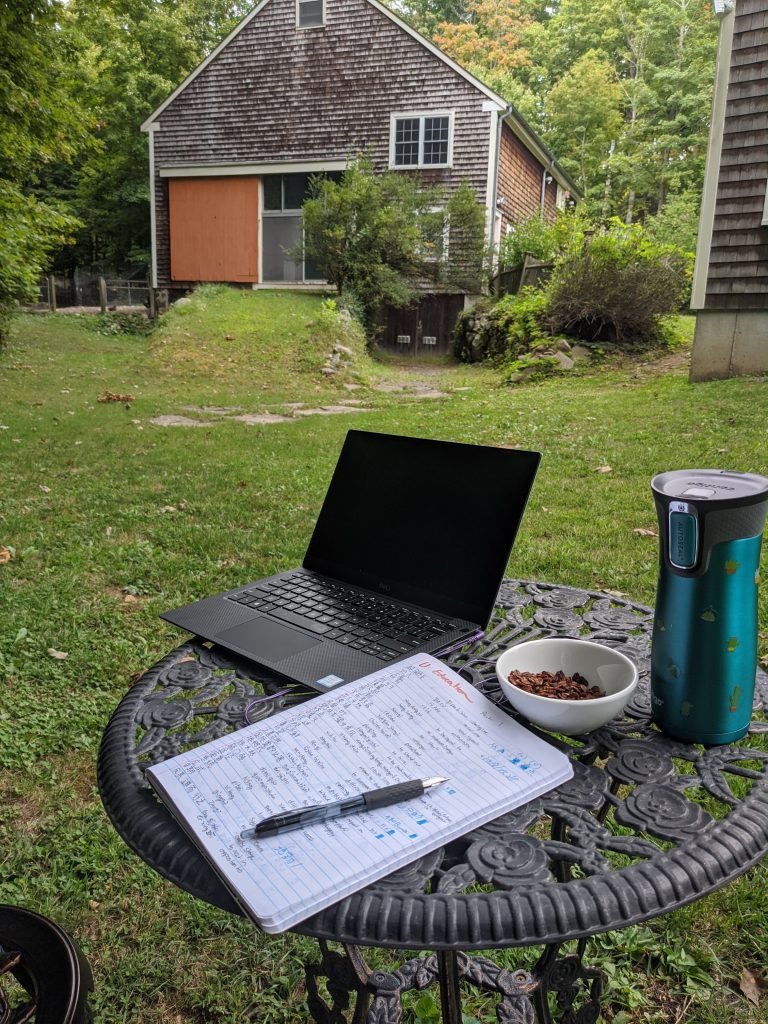 The rain continued throughout chinese, pausing occasionally, allowing me to take a break to eat ice cream outside between chinese and the Bok center shift. 🙂 At the bok, one of the assignments was to take a self-portrait of items in your place, with no keystoning in the photo (meaning, an overhead photo–I've taken about a hundred of these for my art instagram). I edited my photo in Snapseed after to make it look a bit less like I was using dreary rainy day lighting.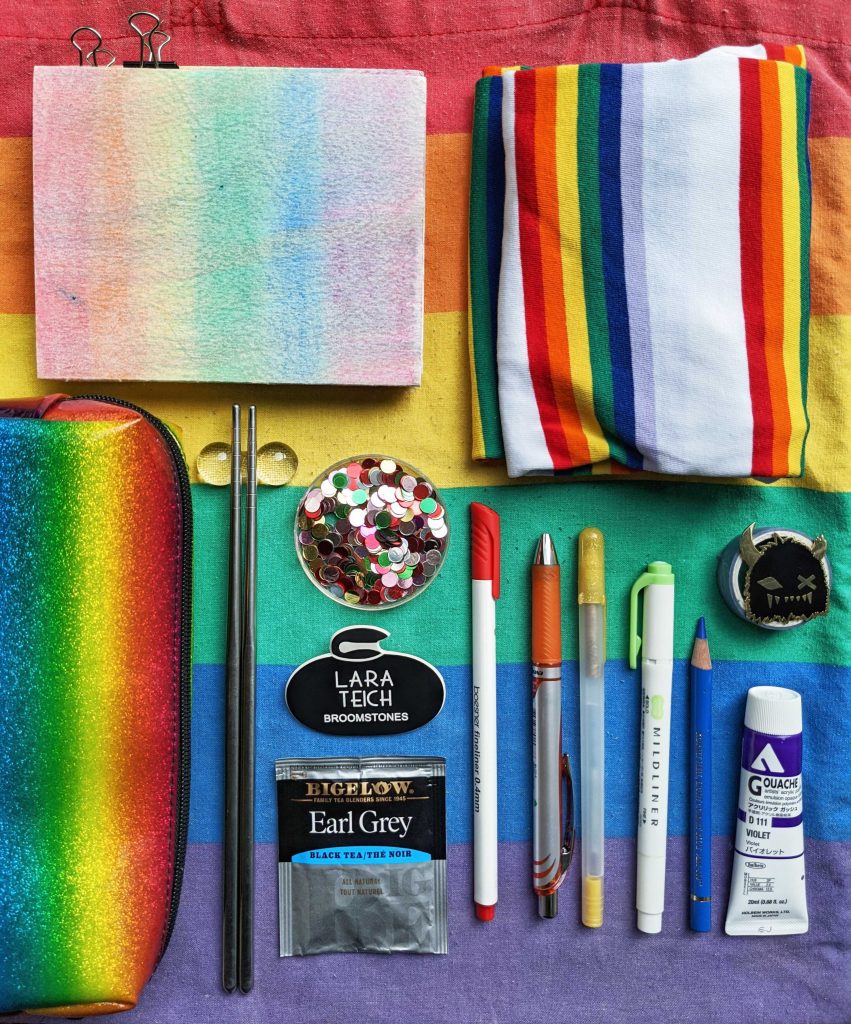 About an hour before I had planned to cook dinner, Nancy asked if I wanted any white wine, and I agreed happily. I drank some, but I was mostly excited because I had been wanting to cook the rest of the mushrooms that I had in that gallon ziploc, since I knew they were about to go bad, and I figured sauteeing them in some white wine and garlic would be delicious. And they were! I added some Pecorino Romano and Italian seasoning (and also chile flakes), and it was a delicious on some pasta. Although, it's hard to go wrong with butter and garlic. I was a little sad that some of the mushrooms had gotten mushy and looked kinda weird when I sliced them open, but overall I got through that bag just in time, I think! I only used a few sips of the wine for cooking, so don't worry about me being wasteful hehe.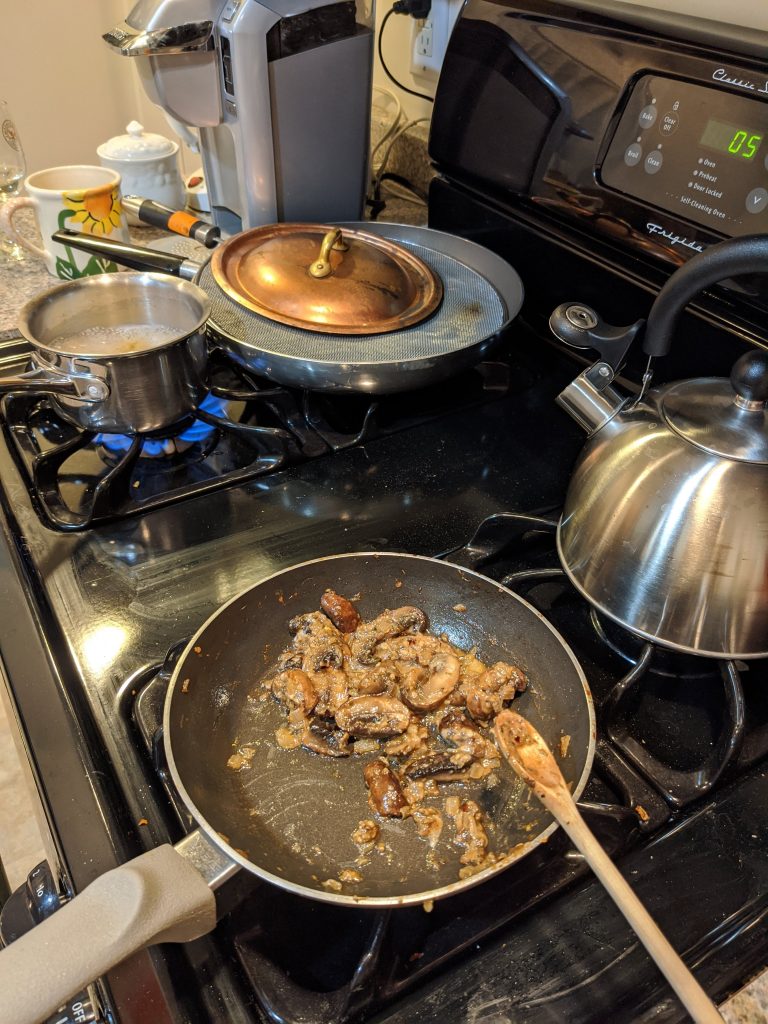 I wanted to take another photo of the bell after a day of rain–it was still drizzling, but I ate dinner in my doorway regardless. Anyway, it's been a busy day, and I'm not even halfway done with the things I need to do–here we go!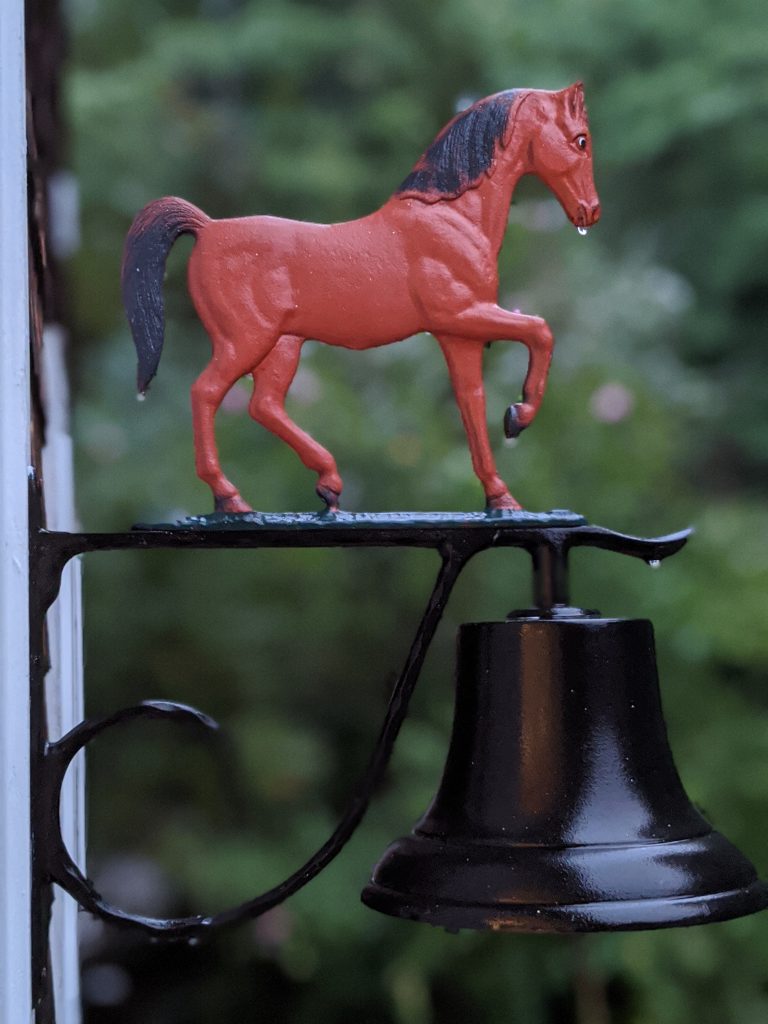 Take care, and much love! I can't wait for the weekend!