Today, food-wise, I peaked during dinner, when I fried an egg and put it on an everything bagel with some cream cheese… Thankfully I was able to rely on my previous cooking skills during lunch when I reheated the last of the golden curry. I'll cook more in earnest this weekend but it felt good to feel happy and full after just a bagel hehe.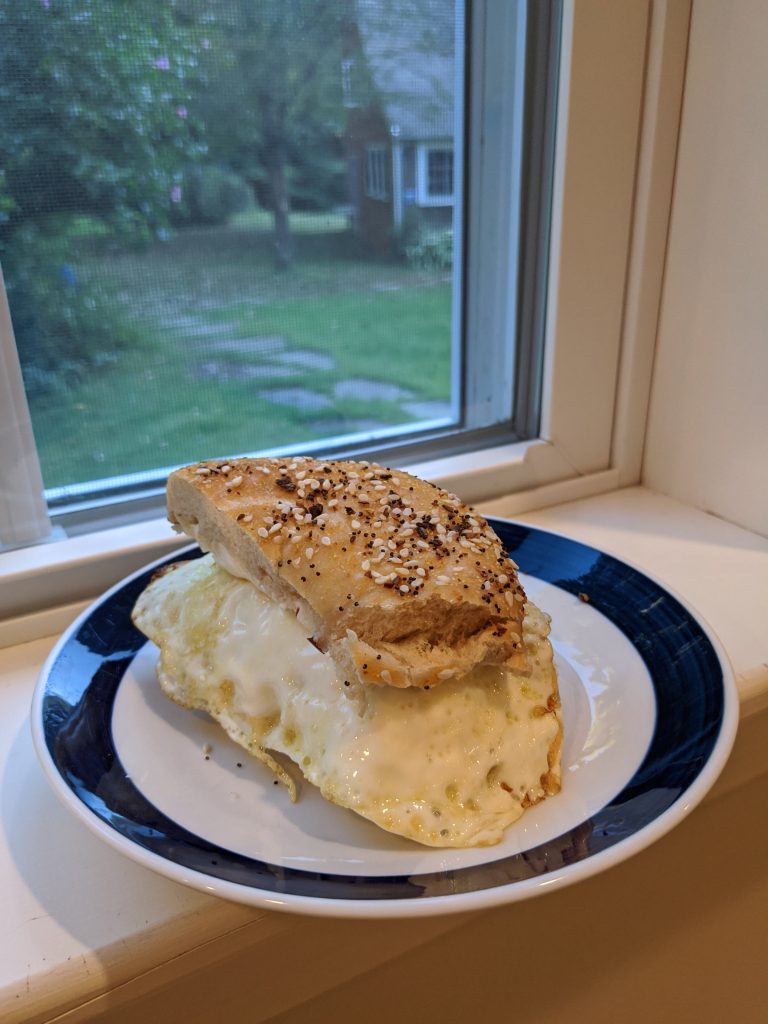 This evening brought with it an excitement that Sophie discovered earlier this week–that one of my all time favorite musical artists, Carrie Newcomer, was having a livestream concert this evening at 7pm ET. Sophie, Kat, and I had seen Carrie Newcomer at Club Passim in Cambridge last spring–in March of 2018–and just absolutely loved it. Though this time was a bit different, being online, it was still a fun outdoor experience.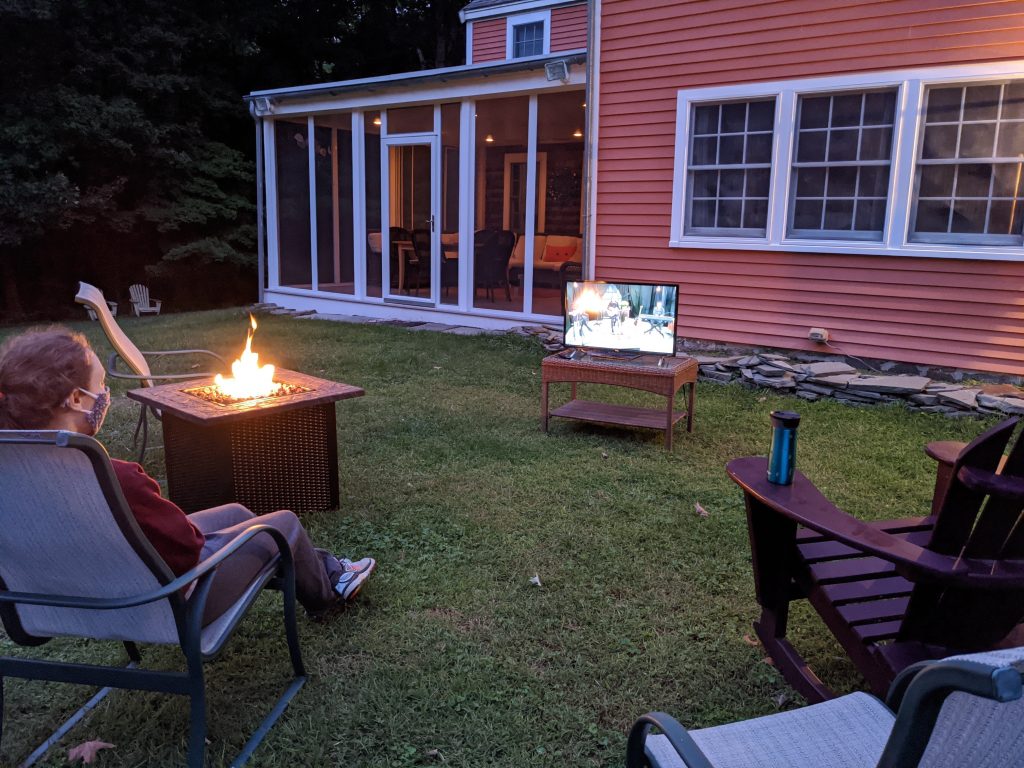 Nancy and Rob joined for a portion of the evening, listening to the concert but skidaddling before we made SMORES and gossiped until nearly midnight. Fittingly, the concert was even called "around the campfire", which we absolutely took to heart.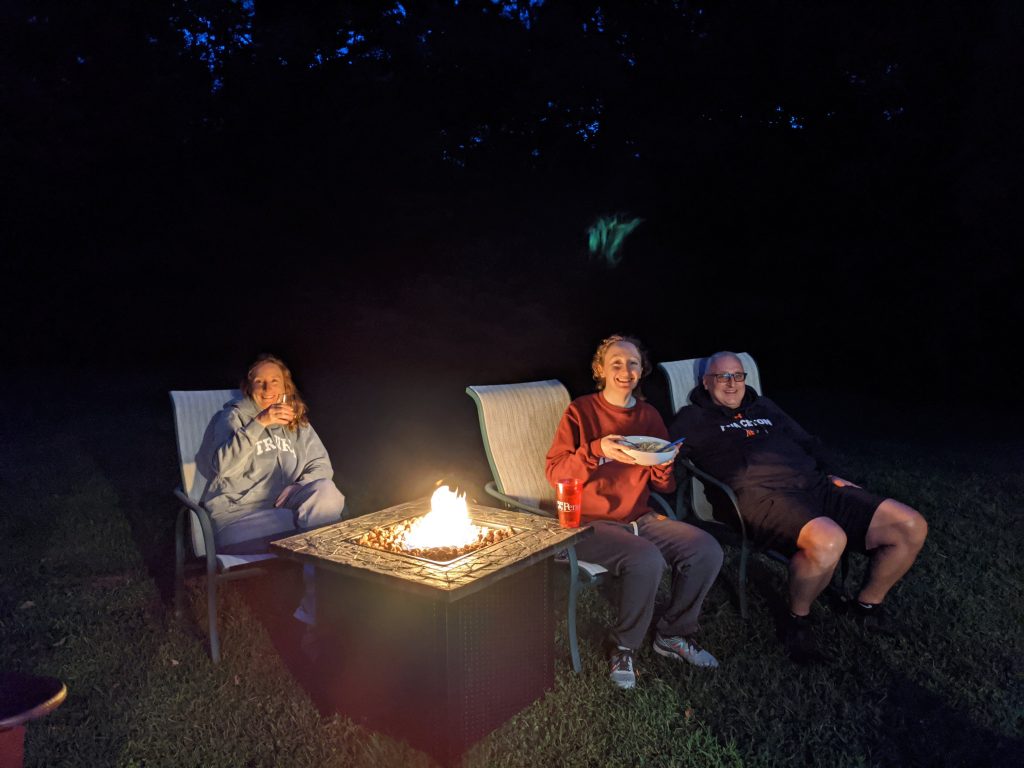 I learned, though, that it's impossible to blow out a flaming marshmallow with a mask on, so that was a testament to the strength of the masks but an obstacle to having perfect marshmallows. but it was good. I am also so impressed by the night-sight images my phone is capable of!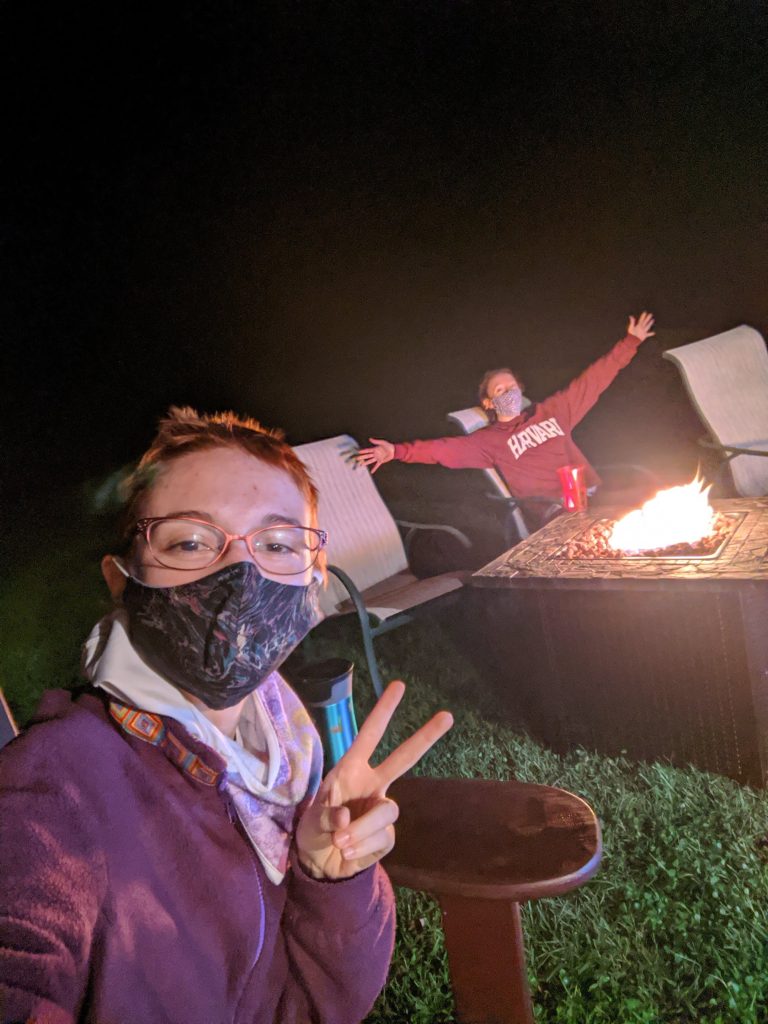 Overall, it was a lovely evening after a tremendously chilly day (I wore a jacket all day), and I started this winter season with the first night of doubling up pants layers–sitting outside is fun and all but it gets cold! and yes, that is Kat's sister's balaclava around my neck…. I wore it most of the night to keep my recently shorn head warm 😉
Much love, take care, and listen to some Carrie Newcomer! Her warm and deep voice is just what I needed right now.